Drax starts construction on second Arkansas biomass pellet plant
September 22, 2021 | 1:20 pm CDT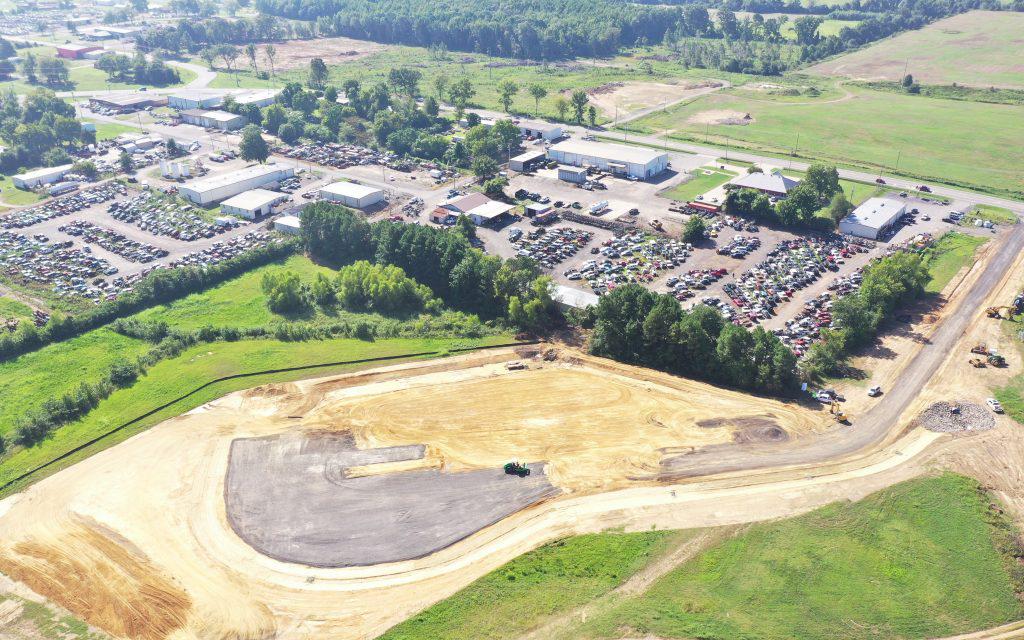 RUSSELVILLE, Ark.— Drax Group has begun construction on the second of three satellite pellet plants in Arkansas. Located in Russellville, Pope County, the new facility is part of a $40 million project and is expected to be operational in 2022.
The development of the "satellite" pellet plants, which are situated near sawmills, is part of Drax's strategy to increase biomass self-supply to 5 million tons by 2027, improving supply chain resilience while reducing pellet costs, the company said. The three pellet plants are expected to produce a total of around 120,000 metric tons of sustainable biomass pellets a year from sawmill residues.
"Drax has made great progress in delivering our $40 million investment in Arkansas, with the second of three satellite pellet plants now under construction," said Matt White, Drax Biomass senior vice president.
"The investments we're making will bring jobs and opportunities to rural communities in Arkansas alongside supporting international efforts to tackle the climate emergency. These plants support Drax's plans to develop bioenergy with carbon capture and storage – a vital negative emissions technology that will be needed around the world to meet net-zero targets," he said.
Drax announced plans to build the trio of "satellite" wood pellet plants in Arkansas in May.
"The investment that Drax is making throughout Arkansas is proof that the state's timber industry is poised for a bright future and is a great example of how a global economy works," said Arkansas Secretary of Commerce Mike Preston. "Through this partnership, these three Arkansas communities will experience further growth and opportunities, and Drax will be able to continue working toward its mission to provide renewable electricity for millions across the pond."
Drax will export the pellets as fuel for its power station in the United Kingdom. The company is converting its power station in Selby, U.K, to use sustainable biomass in place of coal; the plant will become the "largest decarbonization project in Europe," Drax said.
Headquartered in the United Kingdom, Drax operates a portfolio of sustainable biomass, hydroelectric and pumped hydro storage assets across four sites in England and Scotland. The North American pellet plants also supply Drax customers in Europe and Asia. The Drax Group employs 3,400 people in the UK and North America.
Drax owns and has interests in 17 pellet mills in the southern United States and western Canada, which have the capacity to manufacture 4.9 million tonnes of compressed wood pellets a year.
Have something to say? Share your thoughts with us in the comments below.