Design Mode Cabinetry invests $13 million in N.C. facility
June 15, 2022 | 2:26 pm CDT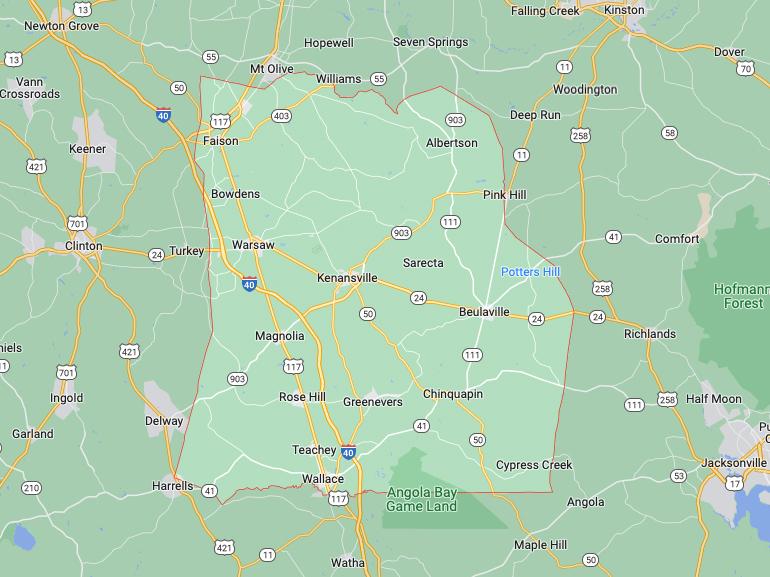 Photo By Google Maps
WARSAW, N.C. - Residential cabinetry manufacturer Design Mode Cabinetry will invest more than $13 million to open a 245,000-square-foot production facility in Warsaw, North Carolina, creating 139 new jobs in Duplin County.
The newly established company will design, manufacture, and distribute entry-level and mid-level frameless cabinets for single-family and multi-family developments. Design Mode Cabinetry is the trade name for Warsawing Cabinets LLC.
"Our vision is to create a first-class working environment for employees and to innovate solutions for problems that will help move our industry forward," said Adrian Carroll, president. "We are honored for the opportunity to establish this business in Duplin County where it is clear that hard work and a sense of community are highly valued."
According to a statement from the governor's office, the average annual salary for the new positions at Design Mode Cabinetry will exceed Duplin County's overall average annual wage and have the potential payroll impact of more than $8 million annually.
"Design Mode is another great win for eastern North Carolina," said Governor Roy Cooper. "Having the largest manufacturing workforce in the Southeast coupled with our premier quality of life and central location, Duplin County will provide a strong foundation for this company's success."
The company received incentives including a $425,000 performance-based grant from the One North Carolina Fund.
Partners with the North Carolina Department of Commerce and the Economic Development Partnership of North Carolina on the project include the North Carolina General Assembly, the North Carolina Community College System, James Sprunt Community College, North Carolina's Southeast, County of Duplin, Duplin County Economy Development, Duke Energy, and the Town of Warsaw.
Have something to say? Share your thoughts with us in the comments below.