October 13, 2020 | 1:32 pm CDT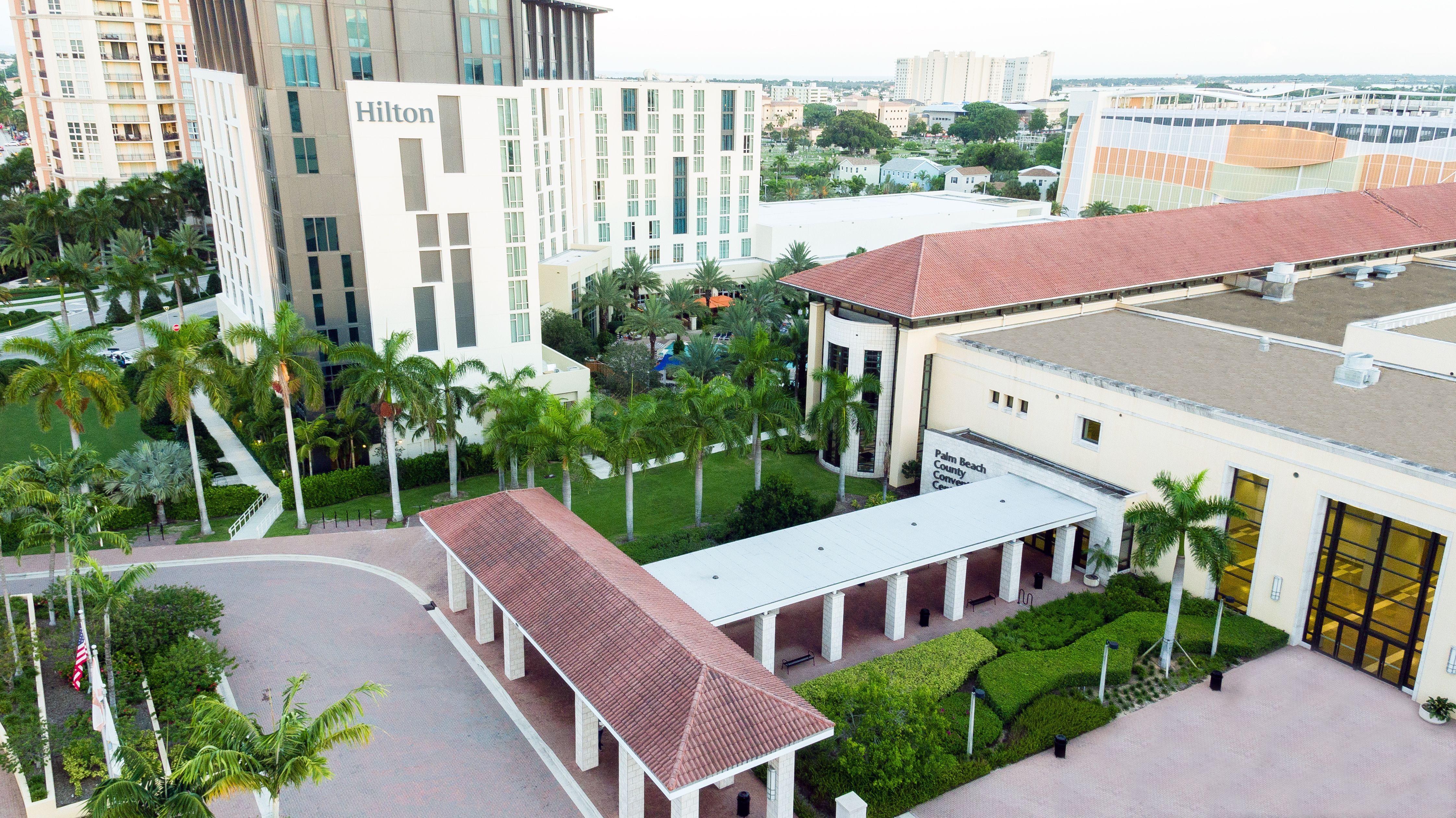 WEST PALM BEACH, Fla. -- The Closets Conference & Expo – the event for designers and fabricators of organized storage -- is set to return to the Palm Beach Convention Center, the site of the event's very successful run in 2007.
The rechristened ClosetsCon, co-located with Wood Pro Expo Florida, a regional marketplace for woodworking professionals, will take place June 8-10.
In addition to returning to West Palm Beach, the show is reverting to its original name: Closets Conference & Expo (Closets Con) instead of the more tongue-twisting Cabinets & Closets Conference & Expo.
"The first ClosetsCon was held in 2005 as part of the Texas Woodworking Show. It was such a great success that we launched the Closets Conference & Expo a year later in Santa Clara, Calif.," Didier said. "Then, after the great Closets Con in 2007 in West Palm Beach, the big recession hit. The independent closet companies were especially hurt because of their ties to the housing market. Many went out of business and others pulled into their shells. For our show to be viable, we had to expand the audience, so we added cabinets."
The closets industry ultimately emerged from the Great Recession stronger than ever, Didier noted.
"
The closets market is so much more diverse today than it was a decade ago," Didier said. "Now, closet companies are so much more involved in the entire house. They are doing laundry rooms, mud rooms, pantries, craft rooms, garages on top of doing master bedroom closets. Because COVID has pushed people into their homes, it has highlighted the need for spaces to be safe, organized, multi-functional and free of clutter.  
"The acceptance of organized lifestyles is becoming a norm," Didier continued. "It's not just a luxury brand anymore. Even builders now accept that new home buyers expect more than just a clothes rod in their closets. The closets industry has its own association, its own magazine and now, once again, its own event."
A 'beautiful marriage' with Wood Pro Expo
"Where design meets manufacturing," is the umbrella theme of the national Closets Conference & Expo and regional Wood Pro Expo Florida.
"It's a beautiful marriage," Didier said. "Wood Pro Expo caters to the needs of custom woodworkers, remodelers, furniture manufacturers and cabinetmakers. Just as we have the full-day Closets Conference presented by Closets & Organized Storage and the Association of Closet and Storage Professionals, Wood Pro Expo has its own educational programming organized by Woodworking Network in partnership with the Cabinet Makers Association. Attendees of both conferences will participate in plant tours immediately following the conferences.
"The headline attraction of Wood Pro Expo is the Running Machine Pavilion," Didier continued. "It's going to have some larger woodworking machinery, including CNC, panel processing and solid wood machining equipment. The expo will also have the supplies that appeal to all attendees including hardware, components, CAD/CAM software, overlays, panel products, cutting tools, wood finishing materials and all of the other essentials needed by closet and woodworking professionals."
Didier said her enthusiasm about being part of a live face-to-face event is shared by many exhibitors and closets professionals she has talked to over the last couple of months. "We're eight months out and we already have more than 40 exhibitors committed for the show," she said. "The closet professionals I've been speaking to can't wait to get to Palm Beach. They are just bursting at the seams to attend a full-blown event with a high-quality conference program, exhibits, plant tours and networking."
Exhibitor Info
For more information about exhibiting and sponsorship opportunities for Closets Con 2021 contact Laurel Didier, Closets & Organized Storage, Publisher & Exhibit Sales, [email protected], 847-334-3038.
Learn more about the 2021 Closets Conference & Expo, check out the digital exhibitor prospectus and sign up for booth space. 
COVID information: Keeping the health and safety of our attendees and exhibitors continues to be a priority of the team at Woodworking Network. Woodworking Network will continue to monitor policy changes from the CDC, county, state and federal mandates.

We are proud to be working with the Palm Beach County Convention Center and are happy to announce their GBAC STAR™ Facility Accreditation.
About the Closets Conference & Expo and Wood Pro Expo Florida
The Closets Conference & Expo is the annual national event for closet and home storage professionals. It is co-located with Wood Pro Expo Filorida (WPE), a regional marketplace for the woodworking professionals. The events are organized by Closets & Organized Storage and FDMC magazines respectively, each part of Woodworking Network. The twin-billing event is scheduled for June 8-10, 2021, at the Palm Beach Convention Center in Palm Beach, Fla.
The Closets Expo and WPE both lead off with a separate full-day conference on June 8, followed by the two-day expo, June 9-10, featuring woodworking machinery and supplies. Additional educational programming is offered on both days of the expo. Tours of local manufacturing plants and the popular Top Shelf Design Awards networking reception are also key components of the event.

For information about exhibiting, and sponsorship opportunities, contact Laurel Didier, publisher of Closets & Home Storage. For inquiries about WPE, contact Harry Urban, publisher of Woodworking Network. 
Additonal Woodworking Network events
Wood Pro Expo Lancaster, Oct.14-15, 2021, Warehouse at the Nook, Lancaster County, Pa. -- Annual woodworking trade show and conference
Executive Briefing Conference (EBC) Sept. 8-10, 2021, The Broadmoor, Colorado Springs, Colo. -- Annual forecast of economic, technology and design trends for the North American woodworking industry.
Woodworking Machinery & Supply Conference & Expo (WMS), Nov. 4-6, 2021, International Centre, MIssissauga, Ontario -- Canada's national woodworking show
Have something to say? Share your thoughts with us in the comments below.