Celebrate World Wood Day 2022
March 18, 2022 | 6:30 pm CDT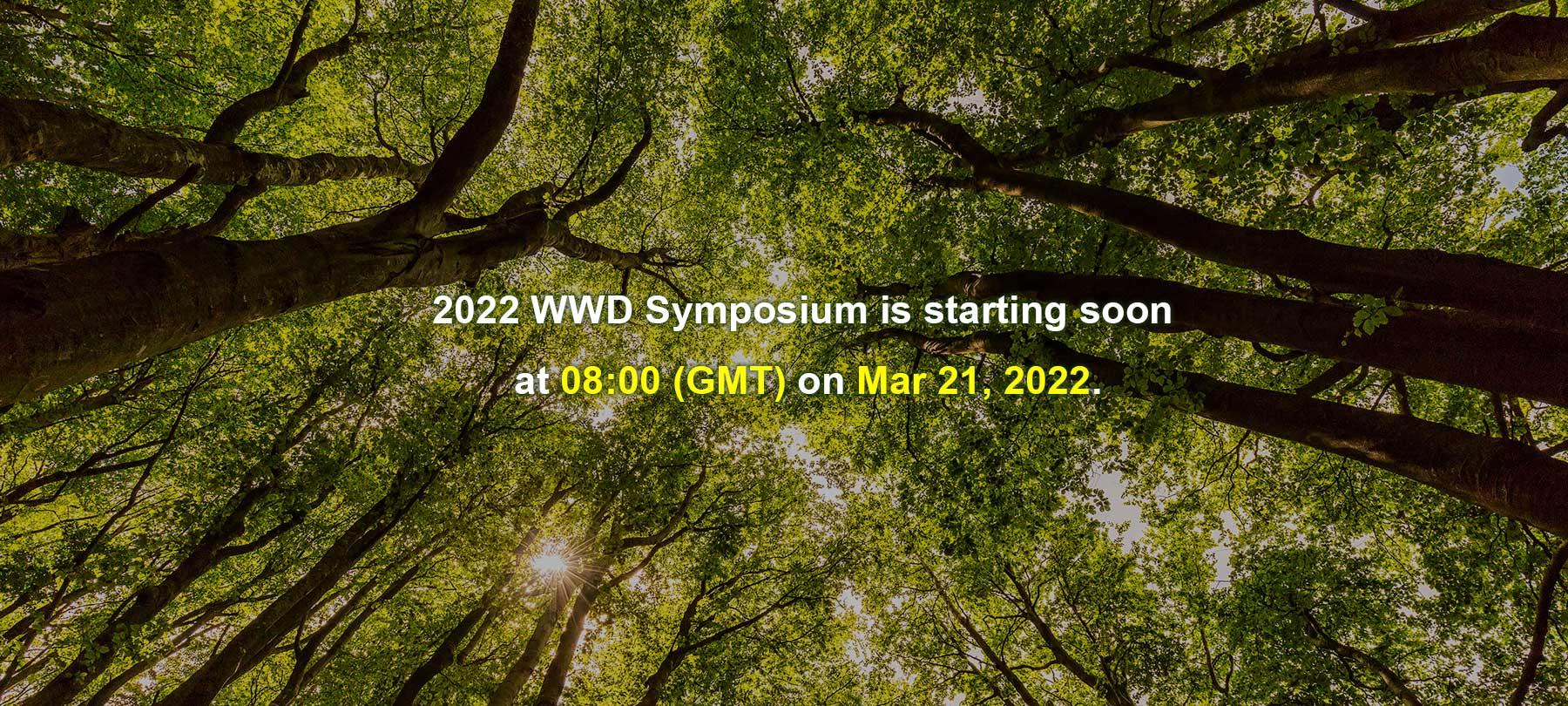 World Wood Day is an annual event held each March 21, the vernal equinox, to highlight wood as an eco-friendly and renewable biomaterial and to raise awareness on the key role wood plays in a sustainable world through biodiversity and forest conservation.
The day serves as a reminder of the importance and true value of wood and its responsible uses.  The idea behind World Wood Day is a cultural approach to realize the concept that wood is good.
This year, the WWD 2022 theme is Trees for Good, and the sub-themes are Challenges, Opportunities, Sustainability.
"Trees for Good" is a continuation of the 2021 theme "CO2 & Wood" and a spin-off of "Wood is Good." The sub-themes "Challenges, Opportunities, Sustainability" relate to life, social, heritage, industry and the environment.
The event coincides, and is celebrated with, The Fourth IUFRO Forest Products Culture Colloquium. The IUFRO or the International Union of Forest Research Organizations offers a global network for voluntary cooperation. The network is open to all individuals and organizations dedicated to forest and forest products research and related disciplines. IUFRO aims to contribute to achieving the Sustainable Development Goals set by the United Nations.
"We depend on forest trees for tackling global climate change and to arrest global warming, as forests (especially trees) are super-efficient natural carbon sinks converting atmospheric carbon dioxide to produce wood of trees while releasing oxygen during this photosynthesis," the WWD 2022 website said. "Therefore, the challenge today among nations for forest trees to be managed well to provide sustainable forest resources.
The world's forest resources, the threats and challenges to sustainability in the tropical forests take precedence. Several issues concerning the importance of trees and forests are also opportunities to be harnessed to fulfill global needs for a greener society where global climate change would be mitigated (via increased forest cover) while greater use is made of substitution forest products (instead of alternative metal, concrete and plastic products).
Because of the ongoing COVID-19 pandemic, the 2022 WWD will once again be virtual with a vast array of programs as well as many regional events in different parts of the world.
2022 WWD Online Symposium
2022 World Wood Day Online Symposium and The Fourth IUFRO Forest Products Culture Colloquium
Theme: Trees and Non-Wood Forest Products: Challenges, Opportunities and Sustainability
Day 1: Monday, 21 March
Day 2: Tuesday, 22 March
Full Schedule: http://www.worldwoodday.org/2022/symposium
Time
Mar 21, 2022 08:00 AM
Mar 22, 2022 08:00 AM
Time shows in Universal Time UTC
To register for the symposium, click here.
Symposium speakers
Ian D. Rotherham
Prof. @Advanced Wellbeing Research Centre
Keynote presentation entitled "Historical Utilization of Trees and Woods and Contemporary Cultural Values" for Topic 1. Historical Utilization and Cultural Values of Trees and Non-Wood Forest Products.
 
Salleh bin Haji Mohd Nor
Dr. @IUFRO Former President
Keynote presentation entitled "Forest Protection for Climate Change Mitigation" for Topic 2. Challenges and Opportunities for Trees and Non-Wood Forest Products.
 
Michael Grabner
Dr. @University of Natural Resources and Life Sciences, Vienna (BOKU)
Keynote presentation entitled "Wooden buildings / Constructions – An Overview" for Topic 3. Construction and Buildings Including Wood Durability and Protection Needs.
 
Scott Landis
President @GreenWood
Keynote presentation entitled "Adding Value & Local Capacity at the Forest Source: A Path to Sustainability" for Topic 4. Building Components, Furniture, Musical Instruments, Artifacts and Design.
 
John Parrotta
Dr. / president @USDA Forest Service, Research & Development / IUFRO
Keynote presentation entitled "Bridging the Gap between Public and Professional Perceptions of Forests and Trees: Enhancing Social and Cultural Literacy in Education and Research" for Topic 5. Education on Forest Sustainability, Forest Products Utilization and Culture.
 
Gerald Koch
Dr. @Thuenen Institute of Wood Research
Keynote presentation entitled "Digital Wood Anatomy - from Tradition into the Future" for Topic 6. Wood Products and Wood Biotechnology (IAWS Special Session).
 
Have something to say? Share your thoughts with us in the comments below.