Burke Architectural Millwork awarded a grant to fund training initiatives
February 3, 2023 | 9:17 am CST
LIVONIA, Mich. -- Burke Architectural Millwork (BAM)/Bespoke Closets & Organized Spaces has been named the recipient of a 2023 Going Pro Talent Fund grant by the Southeast Michigan Community Alliance (SEMCA) and the State of Michigan Department of Labor and Economic Opportunity.
The grant will help fund two company training initiatives, an exclusive proprietary in-house training program, "Bridging the Manufacturing Divide: Hybridization of Millwork Industry + Closet Industry Standards" and a second through the private training provider, the Closet Training Institute.
Eric Marshall, the Closet Guru at the Closet Training Institute, jointly designed a course with Burke Architectural Millwork entitled "Closet Industry Standards: Technical Applications From Design to Installation."
"Acquiring a grant for Closet training is going to change the industry," said Marshall.
Burke Architectural Millwork employees will receive credentials upon successful completion of both training initiatives.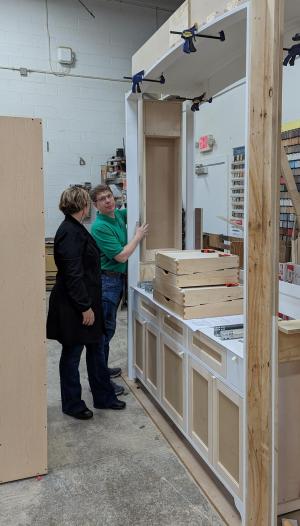 "We are very grateful for EDSI- Michigan Works! Livonia/SEMCA and the State of Michigan Department of Labor and Economic Opportunity for this funding", stated Kelly Victor-Burke, majority owner of Burke Architectural Millwork. Victor-Burke was named a 2022 Wood Industry Market Leader, in part for her leadership in workplace training, and discussed the company's training initiatives during a podcast with Woodworking Network's Will Sampson.
"It is our expectation this training grant will in turn bring greater manufacturing efficiencies, products of the highest quality, and financial success to the company through the upskilling of employees, giving us the ability to provide pay raises to current employees and also allow our growing company to hire & train new employees," she said.
Victor-Burke and her husband/business partner Barry Burke founded BAM in 2016 to "disrupt the status quo in the woodwork industry and bring positive recognition to the field of wood manufacturing." As wood manufacturing advocates, the couple conceived of and lead a team of dedicated innovative business owners, educational partners, and industry organizations to create the first 21st-century approved Department of Labor registered apprenticeship in woodworking, now available for adoption by businesses throughout the United States, "Woodwork Manufacturing Specialist."
They drafted the initial framework to address the employment gap in the wood products industry through cross-training and upskilling new and existing employees in a combination of CAD/CAM, mechatronics, wood processing, coatings, estimating, and project management.
Victor-Burke and her husband specialize in commercial & high-end residential space making through manufacturing custom woodworking cabinetry, bars, booths, tables, wood paneling, and other interior finishes to make a space both beautiful and functional.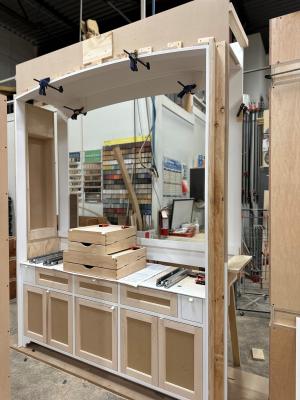 They are launching their new division, Bespoke Closets & Organized Spaces in May 2023. 
The Going PRO Talent Fund makes awards to employers to assist in training, developing, and retaining current and newly hired employees. Training funded by the Talent Fund must be short-term and fill a demonstrated talent need experienced by the employer. Training must lead to a credential for a transferable skill recognized by industry.
SEMCA is a 501(c)3 non-profit that administers various human services programs in out-Wayne County and Monroe County. SEMCA is committed to its vision for a competitive economy that is sustained by private and public partnerships that develop a productive workforce.
Have something to say? Share your thoughts with us in the comments below.