Amazon plans major retail shift, will close all pop-up stores
March 7, 2019 | 11:45 am CST
Online retail giant Amazon is closing all 87 of its pop-up kiosks by the end of April, intending to significantly expand its grocery store, book store, and cashier-less store presence.
Amazon's pop-up stores, featured inside Whole Foods, Kohl's, and malls all over the U.S., let customers test out products and services like Fire tablets, Amazon Prime Video, and Audible.
"Across our Amazon network, we regularly evaluate our businesses to ensure we're making thoughtful decisions around how we can best serve our customers," an Amazon spokesperson told CNBC. "After much review, we came to the decision to discontinue our pop-up kiosk program, and are instead expanding Amazon Books and Amazon 4-star, where we provide a more comprehensive customer experience and broader selection."
The retail behemoth is planning to open dozens of new grocery stores in major cities around the country. The first of which will open in Los Angeles this year. More of 4-star locations are also being planned. 4-star stores sell Amazon's highly-rated products.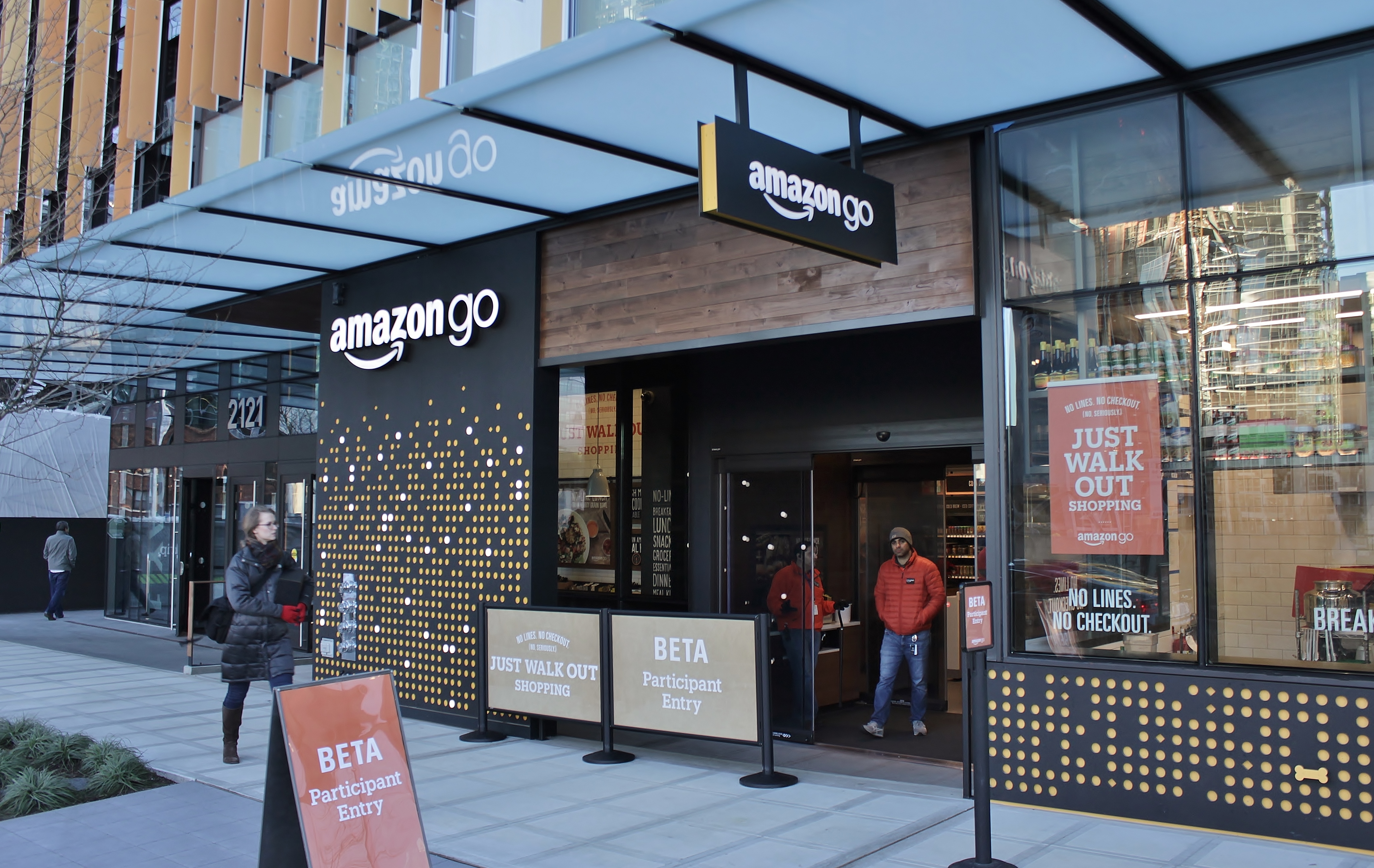 The company is also considering opening up to 3,000 Amazon Go locations by 2021, reported Bloomberg. Amazon Go stores
replace cashiers with a smartphone app
that tracks customers' purchases with cameras. Ten of these stores are currently in operation around the country.
Amazon's stock was down slightly after the announcement. Some analysts doubt the company's ability to compete in retail.
Have something to say? Share your thoughts with us in the comments below.