A 145,000-square-foot cross-laminated timber building is coming to downtown LA
August 16, 2021 | 10:38 am CDT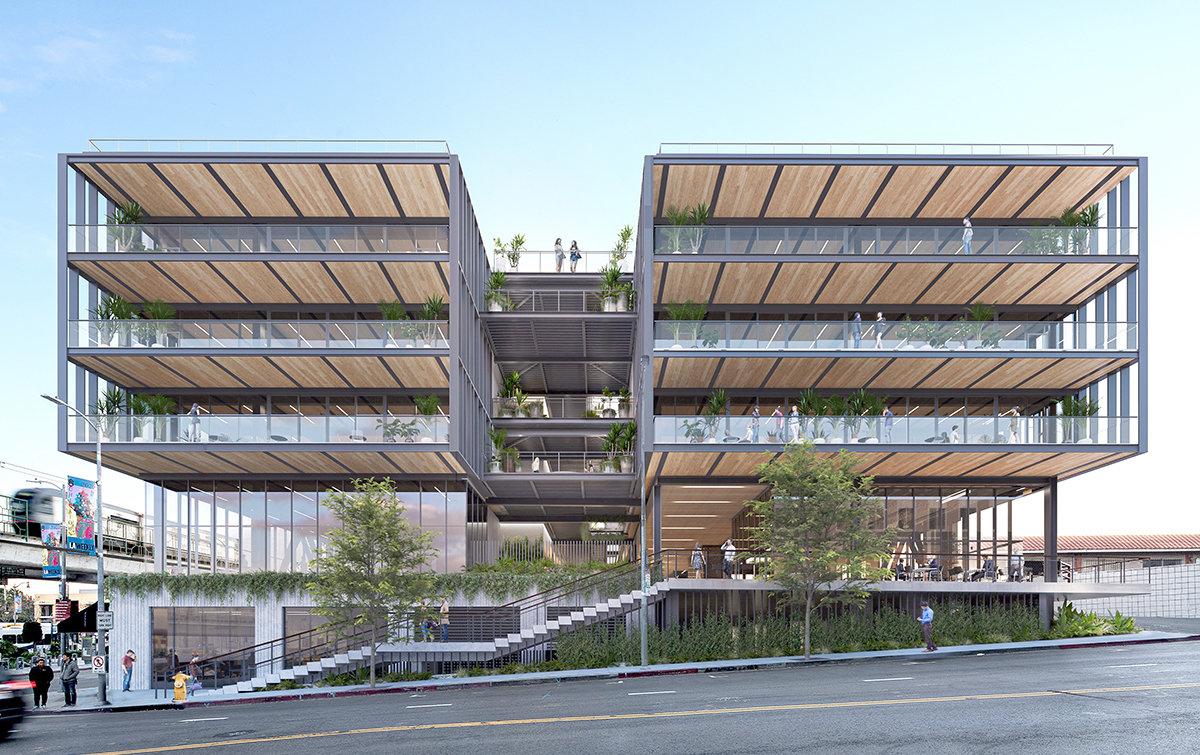 LOS ANGELES - A 145,000-square-foot cross-laminated timber building is coming to downtown Los Angeles. At 75 feet tall, it's set to be one of the city's largest CLT buildings.
As an "adaptive reuse" project, a single-story building that has been vacant for 30 years will be transformed into the new building's ground floor, which will be leased by retailers. 
The upper four floors will be used for offices.
The building will be split into two sections, with a tiered vertical garden courtyard between the office wings. 
"The unique hybrid structural system combines 5-ply CLT and concrete slab, with exposed steel columns and beams that account for the building's gravity and seismic loads," says Lever Architecture, the Portland-based firm leading the project. "Exposed timber panels cantilever over the balconies, and add a natural, warm aesthetic to the interior."
CLT is still new in Los Angeles, as only a few mass timber buildings currently exist.
The building is around 30 percent constructed. It's scheduled to open in July 2022.
Have something to say? Share your thoughts with us in the comments below.