Saint-Gobain invests $91 million; reduces carbon emissions at drywall plant by 44,000 metric tons
June 13, 2022 | 12:41 pm CDT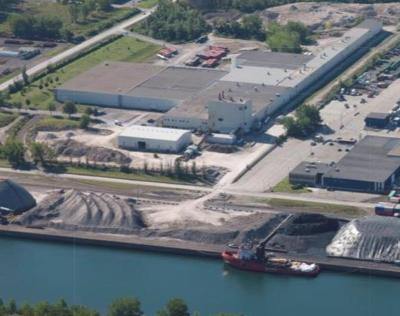 Saint-Gobain, through its building products subsidiary CertainTeed Canada Inc., plans to invest $91 million (CAD), including $40 Million CAD in grant money from the government of Quebec, via its EcoPerformance program, to upgrade equipment at its Montreal wallboard manufacturing facility and reduce its carbon emissions by up to 44,000 metric tons/year, creating the first zero-carbon drywall plant in North America. 
The equipment upgrades will also reduce the site's energy usage by 30%, creating one of the most energy-efficient wallboard plants in the world, the company says. The plant will transition away from using fossil fuels to solely being powered by renewable electricity from Hydro-Québec, which is the public utility that manages the generation, transmission, and distribution of electricity.
Additionally, the upgrades will increase the Montreal plant's production capacity by up to 40%, allowing CertainTeed to deepen the company's commitment to the construction industry in Quebec, Atlantic Canada, and eastern Ontario.
All of the production equipment at the Montreal plant that is currently powered by natural gas will be upgraded to newer equipment powered by renewably-sourced electricity.
Have something to say? Share your thoughts with us in the comments below.