Vancouver furniture makers work to transform learning environments
July 12, 2022 | 9:45 am CDT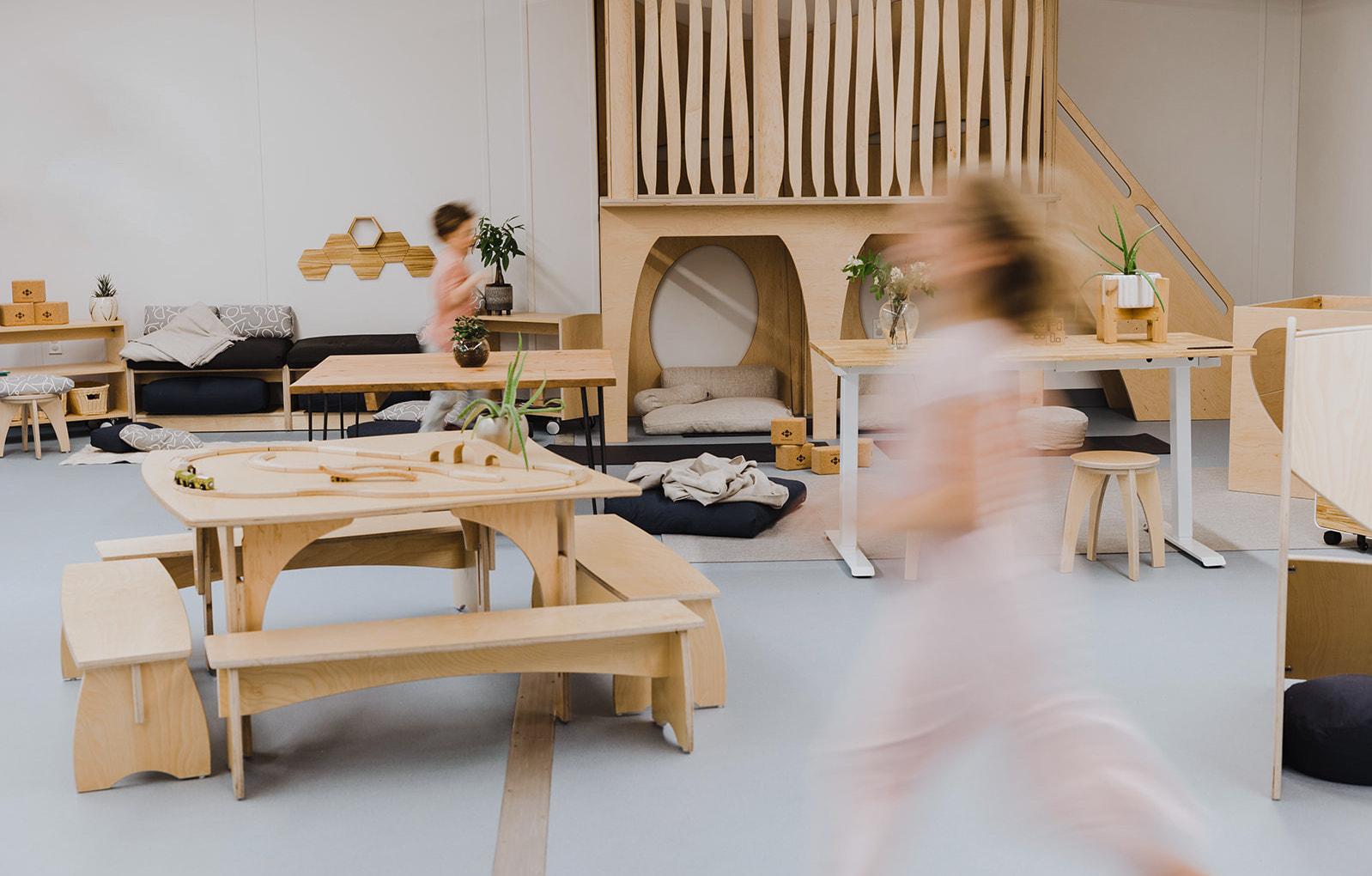 VANCOUVER -- Helping to create cutting-edge learning environments for young people is the mission of Bridgitte Alomes, founder and CEO of Natural Pod, a Vancouver, B.C., educational furniture manufacturer.
Alomes worked with three sustainability-focused brands to develop "The Better Together Partnership Collection,'' a mixed-material collection of furniture and textiles. The selected products aim to enhance the tactile experience and harmonious visual appearance of learning spaces and also to educate children on environmental resourcefulness, said Alomes.
The collection educates children about environmental resourcefulness and conscious materials in a tactile way. While transforming their classroom with natural materials and neutral colors muting heavy sensory stimuli. The result is a calm, warm, and welcoming atmosphere.
Natural Pod worked with ChopValue, a company that transforms used chopsticks into furniture and components, which was highlighted in the WoodworkingNetwork in February, 
Other members of this group are Unbuilders, a company that "unbuilds" buildings and reclaims all lumber, and textile manufacturer Halfmoon, which creates organic, high-quality textiles in a location just outside of Vancouver.   
Sustainable innovation
Alomes said that the "products of all partners are an outcome of a learning experience each founder and team had. They demonstrate that if we stay curious, wonder, and experiment, we can achieve remarkable outcomes."
ChopValue, the world's first circular economy franchise, fights the single-use of chopsticks. So far it has diverted more than 60 million chopsticks from landfills by collecting them from restaurants and businesses. In a network of micro-factories, the chopsticks are pressed into tiles and turned into furniture and home accessories. The warm feel and unique appearance of the visible chopsticks make them favorites of students and educators.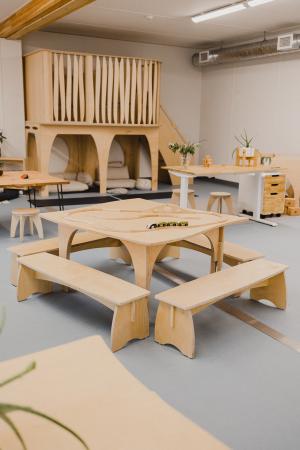 The team at Unbuilders Deconstruction is disrupting the demolition industry with their concept of salvaging heritage lumber from demolition sites and reclaiming it.
For "The Better Together Collection", Unbuilders and Natural Pod have designed a 4 x 4 ft table made of reclaimed lumber; lumber that is often 100 years old. The table is extremely durable and its measurements are perfect for students and educators to gather and collaborate. The beautiful wood grain ignites questions about the material and its history.
With Natural Pod, the Halfmoon team curated bundles of functional, organic high-quality textiles and children's yoga props. All are intended for multi-purpose use in learning spaces. The soft and sensory-friendly bolsters, pillows, and rugs equip reading corners and retreat areas and add a next level of comfort and coziness to any learning environment.
Natural Pod designs and manufactures sustainable planet-friendly wooden learning furniture that enhances the health, well-being, and learning experience of students. Its multi-functional tables, benches, and stools complete the Better Together Partnership collection.
 
Have something to say? Share your thoughts with us in the comments below.