Richelieu Hardware reports big sales gains; hints at more acquisitions
December 6, 2022 | 10:04 pm CST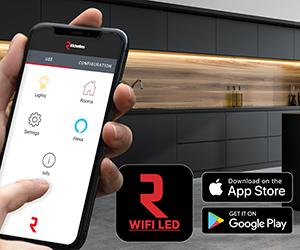 MONTREAL – Richelieu Hardware continued its growth spurt and acquisition spree during its third quarter.
The company reported a 26.7% sales increase for Q3, buoyed by a 43.7% increase in the U.S. operations it has amassed through acquisition.

Richelieu's sales reached $472.9 million, including 15.8% from internal growth and 10.9% from acquisitions. Canadian sales rose by 14.8% to $279.6 million, while U.S. sales climbed 43.7% (US$) to $150.0 million, representing 41% of company total sales.

For the first nine months, Richelieu's total sales increased to $1.3 billion, up 29.1% from the previous year.

Also, during Q3, Richelieu completed its fourth acquisition since the beginning of the fiscal year and its 80th since 1988 by purchasing Quincaillerie Deno, a distributor of specialty hardware products operating in Quebec. In addition, the company said it signed indications of interest for three new acquisitions, two in Canada and one in the United States, where it currently operates 57 located distribution centers. Richelieu said it is following up expansions of its distribution centers in Fort Myers, Fla.; Atlanta; and Chicago with planned expansion of centers in Pompano, Fla.; and Nashville, Tenn., plus the opening of new centers in Carlstadt, N.J. and Minneapolis.

"Richelieu delivered a solid performance in the third quarter, in line with previous periods," said Richard Lord, president and CEO. "Our steady growth and impeccable financial position attest to the efficiency of our business model, tailored to the specific needs of our diversified customer base, to our ability to react quickly and adapt to changing market conditions, as well as our resolute focus on customer service. Our results reflect the substantial impact of our acquisition, innovation and diversification strategies in specialized segments that are complementary to our operations. We continue to integrate our acquisitions in accordance with our criteria for optimizing performance while pursuing our strategies of expansion, innovation and market development in North America with a quality of service that sets us apart in our markets."
Have something to say? Share your thoughts with us in the comments below.