One architect's vision of post-pandemic office space design
December 29, 2020 | 8:51 pm CST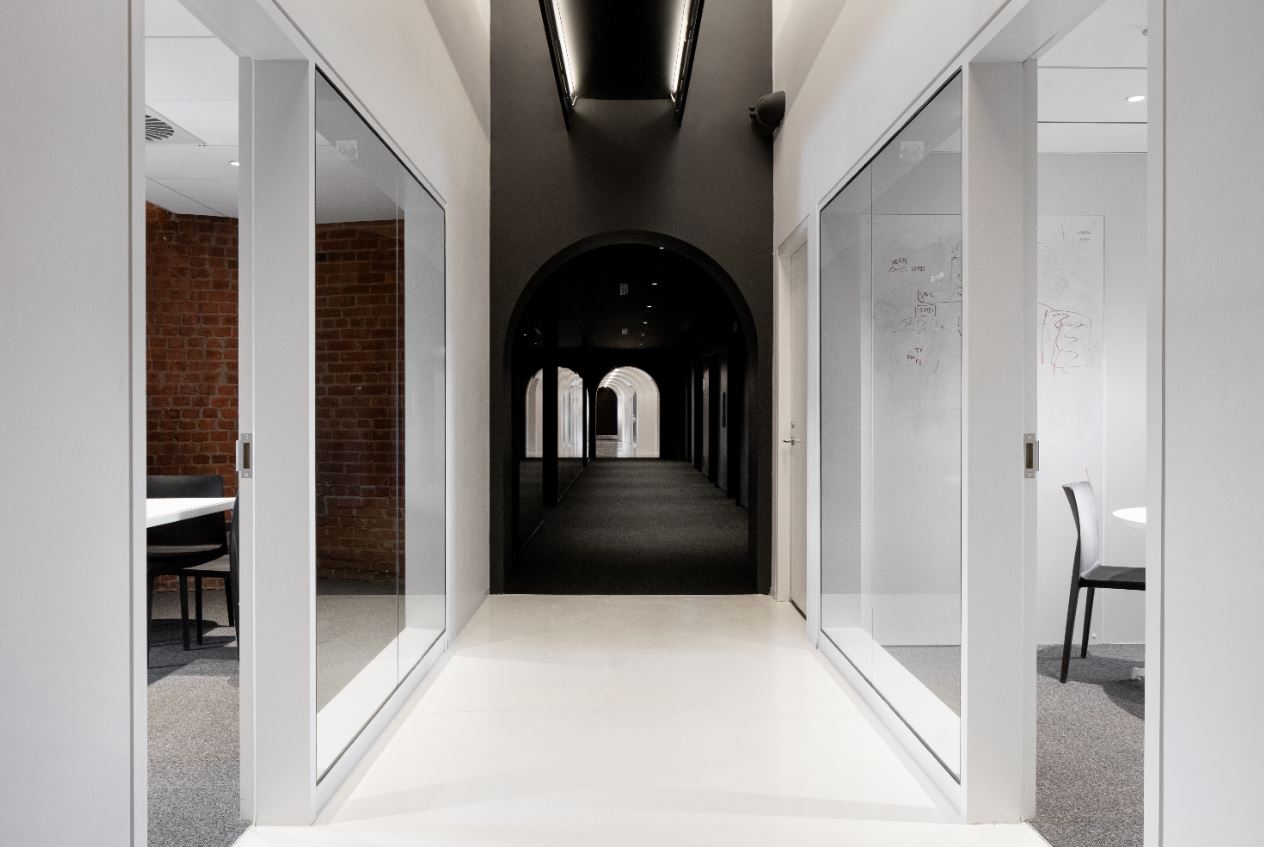 MONTREAL – The workplace designs of 2021 and beyond will be different, but not dramatically so contends Joan Renaud, partner of ACDF.

Renaud is a core member of the Montreal-based architecture firm's design team that has gained renown for its work on hospitality, large-scale residential, and institutional projects. ACDF has garnered 30 awards and accolades, including a 2010 Canadian Governor General's Award.
"Some of the flexible design features that we are looking at revolve around creating environments where pieces can be reconfigured, added, or removed without the need for storage space."
-- Joan Renaud, partner ACDF
Confronted with the challenge of addressing COVID-19 concerns in 2020 projects, ACDF designers had to determine what types of new safety and health protocols were warranted to meet the needs of both current and post-pandemic office, hospitality and other commercial environments.

Renaud offered his views on a wide-range of new-reality design considerations.

On responding to customers' expectations of a post-COVID-19 workplace
"In speaking with many of our clients, it's apparent that many of them are confident that they will return to the vibrancy of their pre-COVID day-to-day operations," Renaud said. "We are social creatures, driven by a collective energy when working with other people that pushes us to another level. That being said, our clients are also very aware of the current environment. So, whether it be in response to this current pandemic, or preparing for the next pandemic, this new reality must form part of the conversation about every new layout that we approach.
"It takes time to change our habits, but I think that there are ways to incorporate flexibility into office design without making COVID the focus of a project," Renaud added. "There are also ways to leverage and repurpose existing design measures without reinventing the wheel. For instance, when things shut down, we had just completed first phase of an office design for a company called FlightHub. We completed the work before any signs of social distancing had emerged but, in retrospect, there are already some design elements built into the project that address post-COVID concerns. The overall design of the space makes it possible to reach any destination from two directions, which offers the possibility of designating one-way streets, so to speak, in order to minimize corridor interactions. Additionally, entry to each tribal zone has two doors, which can be designated as separate entry and exit doors. Each zone also has its own kitchen and conference room. Finally, we infused some modulation into sections of the common areas by adding curtains, which enables partitioning of wide-open spaces when necessary."
On COVID-19's impact on open space floorplans
"Actually, the trend toward open spaces that puts managers out on the floor with their employees has received some pushback in recent years. It was always a good excuse for maximizing space, but too many people hovering around each other can also diminish efficiency. In a post-COVID world, there is certainly an opportunity to re-approach those layouts," Renaud said.
ACDF infused modulation into sections of the common areas of FlightHub by adding curtains, which enables partitioning of wide-open spaces when necessary.
"I don't think that we will see things like expanded corridors with partitions running down the middle. Space is still as limited as it was before, so I think that behaviours are more likely to be the agents of change," he said. "Employers will likely devise strategies for reducing their office staff, perhaps having 30 percent work from home on a rotating schedule. I do, however, foresee more social distancing measures incorporated into common spaces, but that can be a very positive thing. In 2018, before any signs of a pandemic, ACDF designed the lobby of Montreal's Hotel Monville. The goal was to create a vibrant public space with a buzz, but part of the design's appeal is that it incorporates a variety of different seating configurations, with variations in materials, acoustics, and lighting that appeal to different people in different ways. In terms of open office spaces, I think that we can provide that sort of balance, offering a level of social comfort within the group vibe."
On COVID-19 inspired office trends that won't go away soon
"So far, we have three main behaviours that we've been asked to adhere to: socially distancing ourselves, washing our hands, and sneezing into our arms," Renaud said. "In terms of design elements that address and assist those behaviours, we are likely to see things like more automatic doors, and perhaps elevators with foot panels instead of using our hands. We are looking at ways to incorporate greater hygiene measures into the environment, and I think that sanitizing stations adjacent to reception areas might become a new norm. We are also looking at air filtration systems, UV lighting and much more. However, in the end, we must remember that an office is not a hospital."
On creating more flexible workspaces
By way of example, Renaud pointed to design work ACDF has done for Lightspeed, a point-of-sale software provider. "We have already completed three phases, but we are entering a fourth phase to design a full floor of approximately 25,000 square feet. In response to COVID, the client has asked us to present three separate layouts for the fourth phase that address the issue of social distancing. As with all of our clients, they hope to return to business as usual, but we are looking at super flexible ways to make it possible for them to convert their working 'neighbourhoods' into efficient, socially distanced versions in the blink of an eye."
To this point, Renaud added, "Some of the flexible design features that we are looking at revolve around creating environments where pieces can be reconfigured, added, or removed without the need for storage space. In that regard, ceiling grids are an interesting possibility, with movable, unencumbered power sources, cables, and lighting systems. Retractable partitioning is also a possibility."
On being optimistic about the future of office environments
"I think that we will return to a more human environment and start to work closely together again," Renaud said."In the meantime, however, we need to incorporate flexible options into office design from the very beginning in order to accommodate social comfort. Keep in mind, working from home has also created a new level of comfort expectations. Hopefully, when all is said and done, we'll strike a flexible new balance in office design where people feel like home when they're at work.
"As millions of people gradually return to work, we must face the fact that there is no one-size-fits-all solution in place for the post-COVID office environment. For now, corporate culture and personal responsibility will carry much of the load, but rest assured that the load is being lightened through the innovative design thinking of companies like ACDF."
Have something to say? Share your thoughts with us in the comments below.