Classroom in a box brings education outdoors
July 10, 2020 | 1:49 pm CDT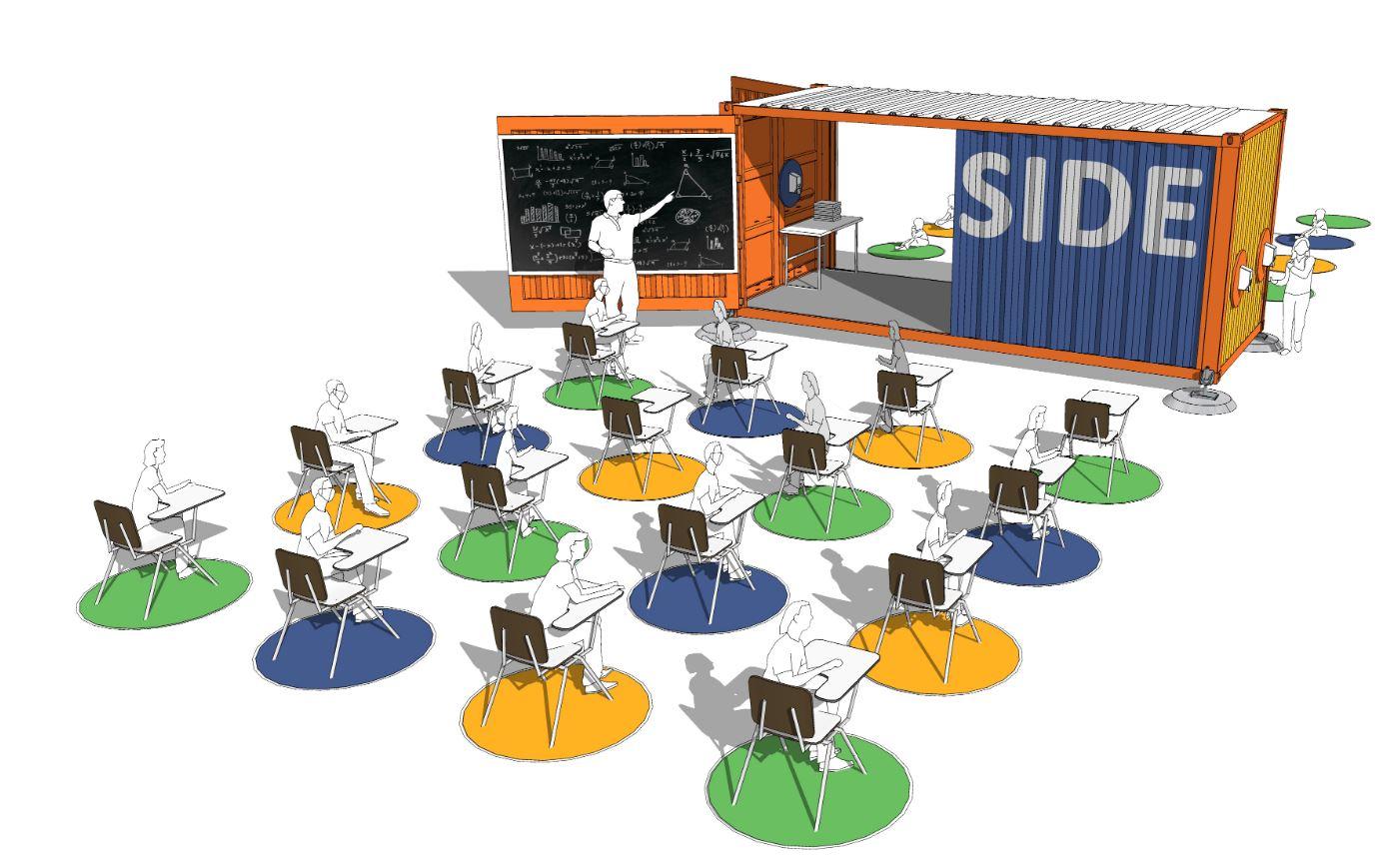 TORONTO – Addressing the need to ensure classroom safety during the coronavirus pandemic, Weiss Architecture & Urbanism Limited and Wonder Inc. have collaborated on OUTSIDE the Box, a modular "front of the class" teaching ensemble to facilitate "fresh air" education.

OUTSIDE the Box draws on medical experts' guidance stressing the importance of good ventilation as a cornerstone to help mitigate the spread of COVID-19. The designer said the concept is also inspired by lessons learned during the Spanish Flu pandemic of a century ago when some educators moved classes outdoors after realizing the risks to stale air recirculated by students boxed together in an indoor environment.

The modular system created by Weiss and Wonder features two back-to-back outdoor classrooms designed to be easily placed on school lots or fields. When swung open and locked into place, the exterior of the box features chalk boards and whiteboards, plus hand cleaning stations. When closed, the unit stores stackable desks, recycling bins and other items with which it comes equipped. The box's interior features closets and cabinets to provide teachers with storage and organizational space, as well as a cleaning center to wipe down furnishings, equipment and educational supplies handled by students and teachers.
Have something to say? Share your thoughts with us in the comments below.