Big timber building planned for Toronto
June 27, 2022 | 6:18 pm CDT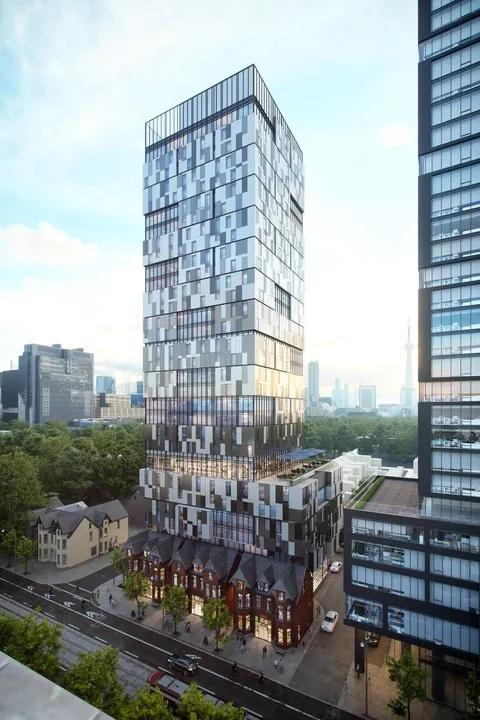 TORONTO -- A 31-story tall timber residential building in Toronto is in the planning stages, according to the Toronto Star.
Developer Jackey Chen, 26, owner of Unix Housing Group, has put forward a proposal to the city calling for an official plan amendment and rezoning for a 0.4-acre site. The $75-million to $80-million plan is to build a podium and residential tower behind and above three semi-detached buildings that currently house three businesses.
Close to 900 residential rental units are planned and 80 percent of them will be affordable — at 100 percent of average market rent, according to the website.
Chen is hoping construction can get underway by 2025 and the highrise completed within two years.
"I was staring at my bookshelves one day, sitting in my home office during the COVID lockdown, and suddenly saw the building design right in front of my eyes," said the architect on the project, Reza Eslami.
"It was the Jenga block stacks … It couldn't make more sense … When I told my client team, they were so excited that they went and bought a (Jenga) set right away. A tower made of wood blocks. It is that." Eslami told the Star.
 
Have something to say? Share your thoughts with us in the comments below.