AEP adds $1 million in technology, expands engineered wood
January 21, 2021 | 2:32 pm CST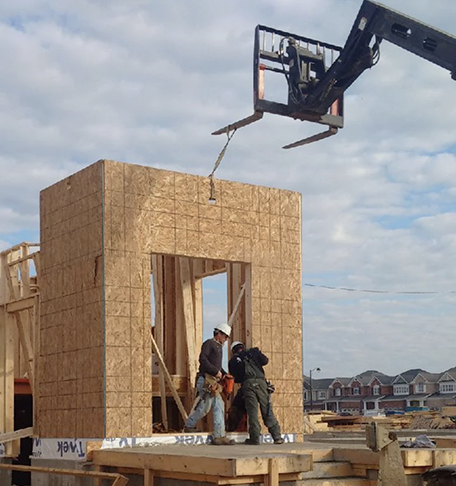 NANAIMO, B.C. – Atlas Engineered Products Ltd. has agreed to purchase ZyTech Building Systems' manufacturing assets from its former Langley location for roughly $1 million.
The equipment purchase is expected to close on Jan. 31 at a price of $958,160, which AEP said is below replacement or market value. AEP paid ZyTech a deposit of $100,000 and may take possession of the equipment prior to closing, the company said. The equipment will be installed at its Novum and Atlas Building Systems locations starting in Q1 2021 and is expected to be ready for the 2021 peak building season.
AEP said it also will be completing several supply contracts for a number of ZyTech's clients.
"Last year we increased our footprint in British Columbia by expanding into the Lower Mainland through Novum Building Components Ltd. and by adding a pre-manufactured wall plant at our Atlas Building Systems Ltd. operations in Nanaimo on Vancouver Island. Now with this asset purchase from Zytech, we are adding advanced technology equipment to our business, and it will improve our profitability at several locations," said Dirk Maritz, AEP CEO and president.
"During 2020, the B.C. construction industry experienced minimal impact, which made the continued expansion of our BC operations a priority. ZyTech's decision to focus on its Alberta and U.S. assets marks the departure of a local industry competitor and also yields an opportunity to bolster our Vancouver Island and Lower Mainland facilities. These equipment additions are anticipated to result in significant increases in efficiency and further strengthen our position as a full-service solutions provider," he added.
Headquartered in Nanaimo, British Columbia, AEP's (TSX-V: AEP) products include pre-manufactured wall panels, manufactured floor trusses, I-joists, LVL options, open web floors, roof trusses and other engineered wood products.

"Along with our new banking and financing deal that was previously announced, this equipment acquisition positions us to start 2021 with a significant next step in our organic growth plan," said interim CFO Melissa MacRae. "In the high-growth B.C. market, it is a priority to drive our organic growth initiatives because it is inexpensive and value-adding. With our focus on efficiencies, productivity, economies-of-scale, and buying power optimization, we are confident we can deliver on our growth and profitability targets," she added.
Have something to say? Share your thoughts with us in the comments below.