Positive outlook for wood components & industrial products: Facts & figures
December 9, 2020 | 4:20 pm CST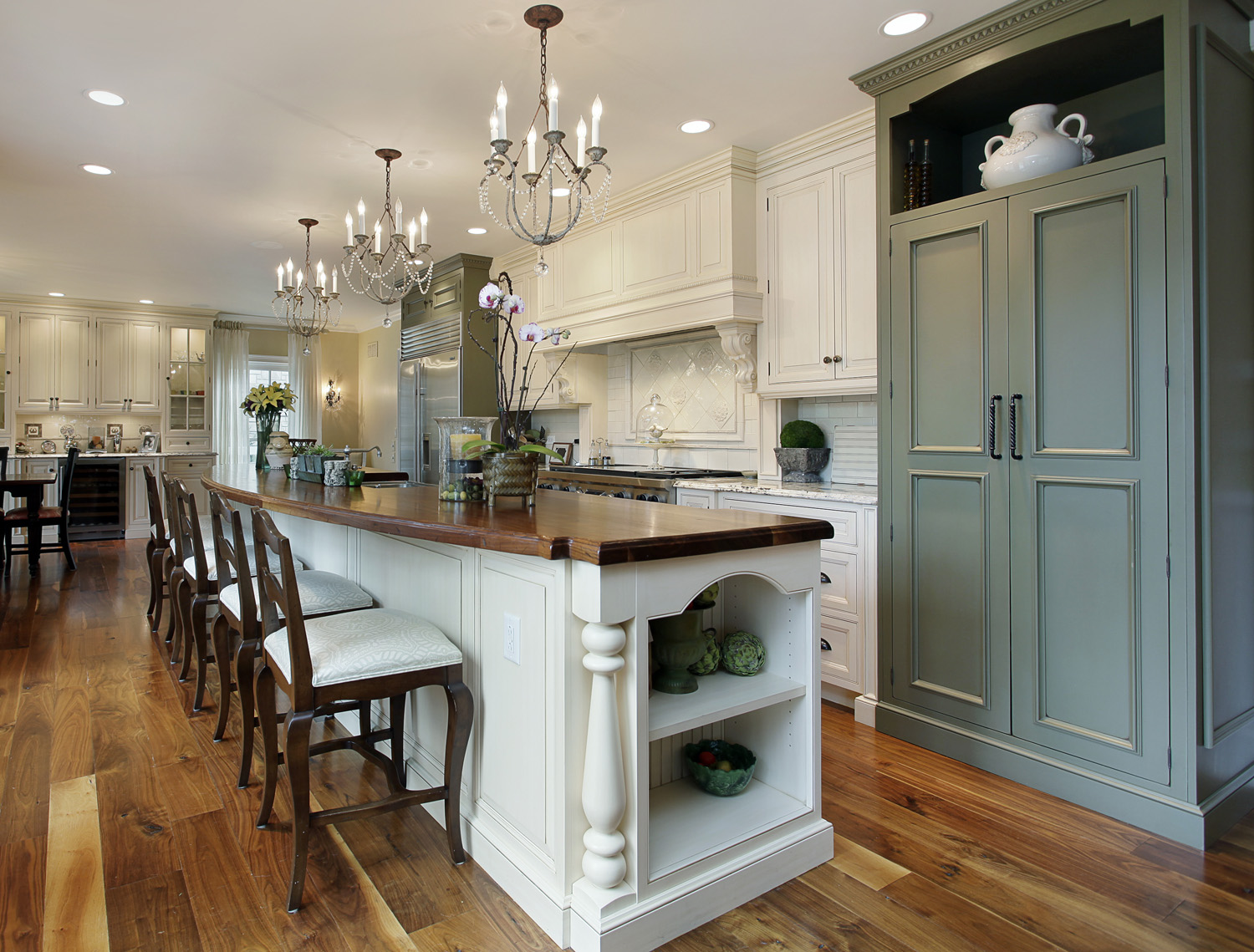 Wood components continue to be an integral part of the furniture, cabinetry and other wood products markets. As such, the outlook for the industry is generally positive.
The Freedonia Group study, Wood Millwork: United States, projects demand to rise 2.4% annually through 2023. Gains will be driven by rising construction activity, the aesthetically pleasing properties of wood, and its environmental friendliness, although competition from plastics and materials offering similar aesthetics, including woodgrain patterning, could restrain additional gains. Freedonia previously estimated the wood moulding and millwork market at $8.6 billion.
Residential cabinetry and closets are also hot markets for wood components, with 82.5% of respondents in the 2020 Wood Components Benchmark Study indicating they sell to those markets, and 62.5% with sales to the residential furniture segment. According to the study conducted earlier this year by the Wood Component Manufacturers Assn. (WCMA), Wood Products Manufacturers Assn. (WPMA) and Woodworking Network, 65.0% also had sales in the building products market, 62.5% decorative/specialty and 38.1% provided some level of industrial products.
With respect to industrial products, wood continues to be a dominant material in many products, including pallets. It is also a much-used material in the $8 billion U.S. fencing industry, particularly the residential segment, which is forecast to grow 3.3% annually, according to Freedonia.
Wood also continues to be the dominant material in crossties. Although demand for new wood crossties is expected to drop 3.9% in 2020, to 17.845 million, the Railway Tie Assn./Crossties is projecting a 2.8% rebound in 2021 to 18.353 million total purchases.
Click to enlarge the infographic, plus find more market data in the December 2020 FDMC Wood Industry Almanac.
Quick Stats
• With regards to species used for cabinetry components and millwork,  respondents to the 2020 Wood Components Benchmark Study ranked maple – both hard and soft – at the top, followed by poplar, red oak and white oak. The popularity of laminated components, including those utilizing thermally fused laminate (TFL), 3D laminates (3DL), 2D laminates (2DL), high-pressure laminate, as well as decorative foils and papers, had 35.0% selecting composite panel (MDF/particleboard) from the list.  The third annual Wood Components Benchmark Study was conducted online in February through April by the Wood Products Manufacturers Assn., the Wood Component Manufacturers Assn. and Woodworking Network.
• According to Statistics Canada, there are 479 companies in the Canadian wood packaging sector that generated a total of $969,291,000 in sales in 2018.
• The global wood slabs market is projected to expand at a CAGR of 5% between 2020 and 2030 where it will eclipse $2 billion, according to a study by FactMR. In terms of species, mahogany will hold the highest share in terms of value.
• European pellet demand for 2020 is forecasted at 30.8 million metric tons according to an annual report filed with the USDA Foreign Agricultural Service's Global Agriculture Information Network. In 2019 the consumption reached 29.1 million metric tons. The EU produces approximately 30% of world pellet production but accounts for 50% of global consumption.
• The global wood pellets market is projected to grow at a CAGR of 13.5% from 2019 to 2025, according to information by Market Research Hub.
• The global moulded wood pallets market is expected to reach 581.60 million units by 2027 growing at a rate of 3.28% from 2020 to 2027, according to Data Bridge Market Research.
• The North American blockboard market is projected to reach $3.92 billion by 2026, according to Fortune Business Insights. The market was worth $3.31 billion in 2019 and will exhibit a CAGR of 2.5% during the forecast period, 2019-2026.
• Global demand for siding is forecast to rise 1.9% annually through 2024 to 6.6 billion square meters valued at $80.2 billion, according to The Freedonia Group. Despite weakened global building construction activity due to the COVID-19 pandemic causing siding demand to decline in 2020, the market is expected to rebound quickly in 2021 as case numbers fall, economies reopen, and building activity returns to normal levels.
• The window and door components market is projected to expand at a CAGR of 3.8% from 2018-2023, according to The Freedonia Group. Frames account for 29% of the market, and doors, slabs and panels account for 23%.
Market Data Sources: Wood Component Manufacturers Assn. (WCMA), Wood Products Manufacturers Assn. (WPMA), Cabinet Makers Assn. (CMA), Statistics Canada, Railway Tie Assn. (RTA), Crossties magazine, The Freedonia Group, National Wooden Pallet & Container Assn., Market Research Hub, U.S. Census Bureau, U.S. DOC-International Trade Administration (ITA), Moulding & Millwork Producers Assn., FDMC, FactMR, Fortune Business Insights, USIPA (U.S. Industrial Pellet Assn.), Data Bridge Market Research.
Category: Wood Components includes: cabinet doors & drawers, furniture parts, mouldings & trim, turnings, dimension stock, stair parts & specialty items, and industrial products. Industrial Products includes: pallets, reels, household utensils, crates, plus crossties and pellets.
Have something to say? Share your thoughts with us in the comments below.