Wood components & industrial products: Industry trends & projections
December 7, 2022 | 12:18 pm CST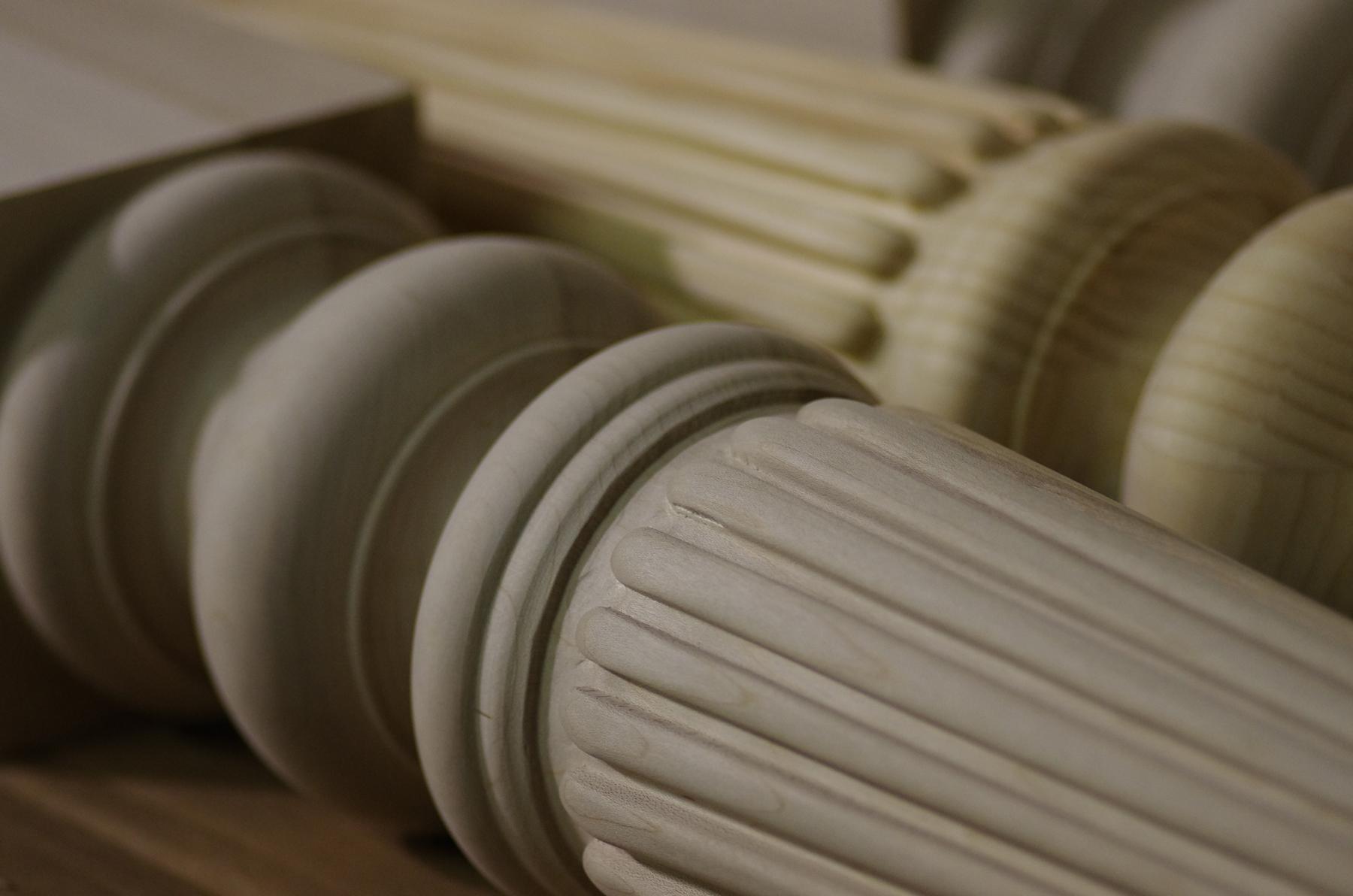 With the integral role they have in cabinetry, furniture, and other wood products, the market outlook for wood components and industrial products remains relatively positive, despite economic concerns and the continuing supply chain issues.
Wood remains the dominant substrate for interior components, according to respondents in the fifth annual Wood Components Benchmark Study conducted by the Wood Component Manufacturers Association, the Wood Products Manufacturers Association, and Woodworking Network. With regard to species preference, the survey of North American component and dimension producers ranked hard maple at the top, followed by white oak, red oak, soft maple, walnut, poplar, and cherry. The popularity of laminated components had 44% selecting composite panel from the list of substrate materials, with 45% also listing plywood. (See article in July FDMC.)
For industrial products, wood also continues to be the dominant material in many products including pallets and crossties, pallets and fencing.
Click on the infographic to enlarge. Find more market data in the December 2022 FDMC Wood Industry Almanac.
Quick Stats
• Total purchases of new wood crossties are projected to stay steady, reaching 18.768 million in 2022, and growing 1.1% in 2023 to 18.977 million, according to Railway Tie Assn./Crossties magazine's annual RTA survey.
• The global lumber pallet market share is expected to increase by 1561.97 million units from 2021 to 2026, and the market's growth momentum will accelerate at a CAGR of 5.03%, according to Technavio's Lumber Pallet Market by End-User report. The rise in containerization is one of the major drivers impacting the lumber pallet market growth.
• North American wood pellet production capacity hit 20 million metric tons in 2021. Forisk Consulting forecasts growth to continue through 2022, with capacity reaching 23 million metric tons.
• Painted and full woodgrain cabinet doors will continue to be a top design trend over the next three years, according to NKBA/KBIS 2023 Design Trends survey respondents. Full painted wood was named by 63%, followed by full woodgrain (62%), clear glass inserts (13%), full laminate (12%), frosted glass inserts (9%), metal inserts (8%), cane or wood pattern inserts (7%), full acrylic (6%) and full metal (1%).
• The biocomposites market is expected to grow from $19.3 billion in 2022 to $46.9 billion by 2028, at a CAGR of 16%, according to research by The Insight Partners.
Market Data Sources: Wood Component Manufacturers Assn. (WCMA), Wood Products Manufacturers Assn. (WPMA), FDMC/Woodworking Network, , Railway Tie Assn. (RTA), Crossties magazine, Statistics Canada, U.S. Census Bureau USA Trade data, Technavio, National Kitchen & Bath Assn., National Wooden Pallet & Container Assn., Forisk Consulting, The Insight Partners, The Freedonia Group, Moulding & Millwork Producers Assn. Category: Wood Components include: cabinet doors & drawers, furniture parts, mouldings & trim, turnings, dimension stock, stair parts & specialty items. Industrial Products include: pallets, reels, household utensils, crates, plus crossties and pellets.
More data on North American woodworking and the specific wood product market segments can be found in the December 2022 FDMC Wood Industry Almanac. Also, find market data year-round at WoodworkingNetwork.com/news/almanac-market-data.
Have something to say? Share your thoughts with us in the comments below.