Wood Apps, Cool Projects Among Readers' Top Picks of 2015
November 23, 2015 | 3:41 pm CST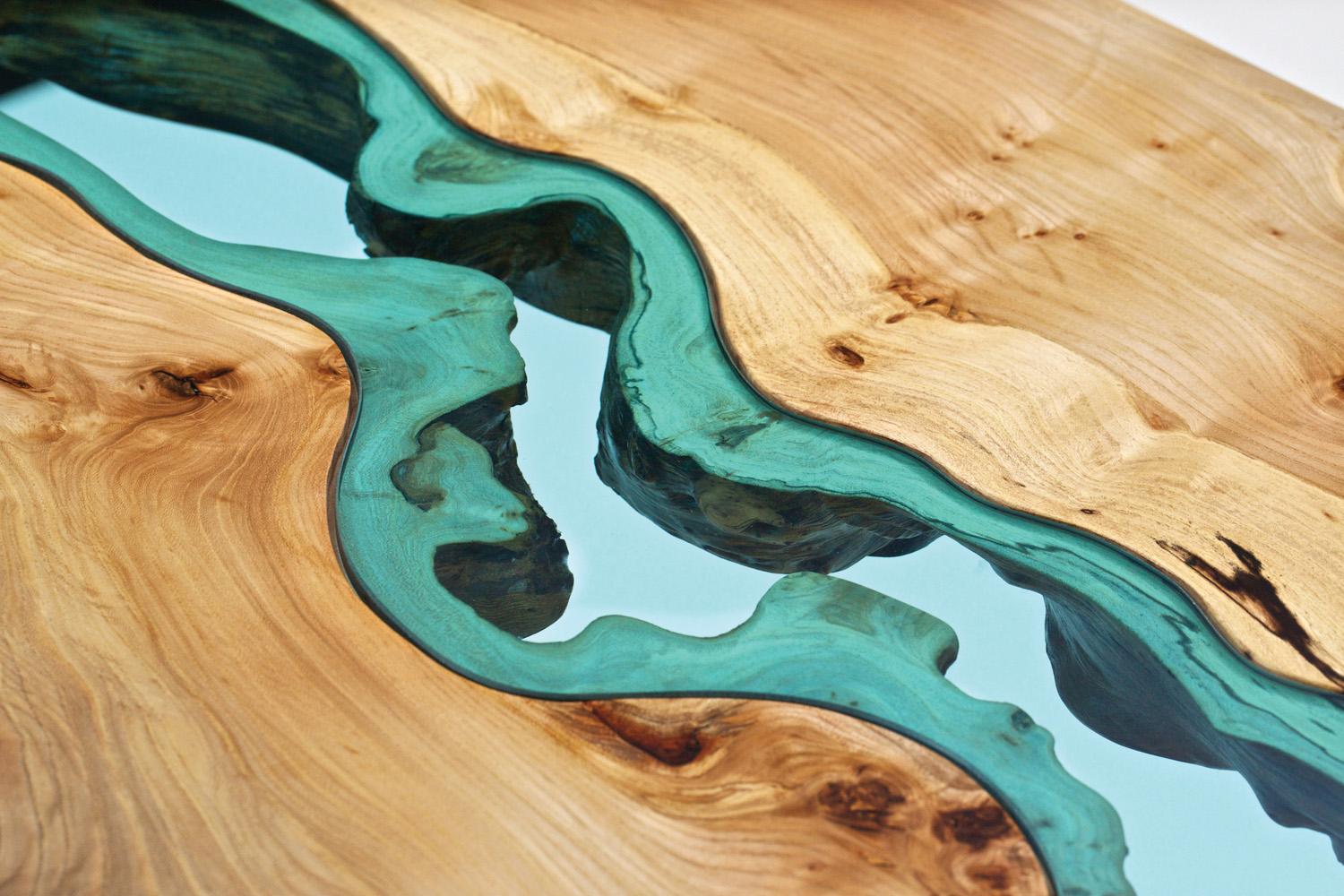 Photo By Greg Klassen
Woodworkers looked to  WoodworkingNetwork.com for inspiration and education  — and we delivered. 
Cool and unusual projects, industry-related apps, plus some innovative techniques and materials were among the most popular features on the pages of WoodworkingNetwork.com and our social media sites. In fact, many garnered thousands of views from readers.
In addition to the feature articles and project gallery, our webcast series and at-show videos proved popular, as did the wide range of subjects covered in the how-to videos. From elementary topics, such as a primer on lumber selection, to the quirky (how to make a wood wedding band), anyone with an interest in woodworking could find something to enjoy.
Here's a small sampling of the most-viewed stories from the past year. For more information, or to view the articles and videos in their entirety, click on the appropriate links.
Flexing Wood's Horizons
"Very cool!" and "Gorgeous" were just two of the many favorable comments reader's made about Wood-Skin's bendable 3D wood panels.  
The highly flexible panels incorporate a core of nylon mesh and polyester sandwiched between layers of Finnish birch plywood, MDF, OSB, Okume or other specialty materials, and are finished with wood or stone veneer, laminates, metal or varnish. Using 3D modeling software, the sheets are routed into prescribed polygon shapes/angles, which become the bending points for shaping the one-piece panel into architectural millwork or self-supporting furniture. bit.ly/1MRGt9U
'Physic'ally Possible
Thousands of readers shared Woodworking Network's article and Facebook posting of RockPaperRobot's "floating" mappa burl cube table. bit.ly/1H4TEZc
According to the engineering and design firm, the Float table is a matrix of "magnetized" wooden cubes that levitate with respect to one another; the repelling cubes are held in equilibrium by a system of tensile steel cables. While the handcrafted table seems rigid and stable, a touch reveals the secret to its dynamic character.
A River Runs Through It
Greg Klassen took the concept of live edge furniture and went a step beyond. His walnut River Collection table not only drew rave reviews from Woodworking Network followers, but was also featured in the Wall Street Journal. http://bit.ly/1H4UtRG
According to Klassen's website, the collection is inspired by nature, with "the trees sustainably taken from the banks of the Nooksack River that twists below my studio."
Undulating Table Draws Raves
Dylan Horst won the Young Wood Pro award for 2015, receiving rave reviews for his undulating white ash and benge Wave table.  The 21-year-old Horst built the table as a capstone project during his recently completed two-year certificate program at Conestoga College in Kitchener, ON. bit.ly/1MRFUNx
Made using AutoDesk and AutoCAD software, the design drew a number of comments,  including: "Absolutely stunning!!!" "It's different, unique, awesome!" and "Amazing work!"
This is the second year Woodworking Network has hosted the Young Wood Pro event, which drew more than 22,000 impressions on our social media site.
Burning Lumber for Finishing
Austin, TX lumber supplier Delta Millworks offers lumber treated using the Japanese tradition of shou-sugi-ban. Burning the wood gives it a charcoal barrier that is rot- and fire-resistant as well as distinctive looking. The process involves charring the wood, cooling it, cleaning it, and finishing it with a natural oil. Traditionally, Sugi, or Japanese cyprus, was used. Nowadays, designers and architects have used other species like Douglas fir, cyprus, and oak. bit.ly/1j3KtfX
5 Apps For Woodworkers
Stanley's Level App gives you a portable level in your hand. It's available for the iPhone and iPad. Plumb Bob 5th checks to see if an object is perfectly vertical/plumb. It can be brought right to your iPhone/iPod touch/iPad and is available for iOS and Android. Photo Measures helps you save and share measures and dimensions on your own photos. Unlike the other apps described here, this one costs $6.99 or $4.99 for iOS and Androids respectively. Matching paint colors is made easy with the Benjamin Moore Color Capture app, for iOS and Android. With Autodesk Homestyler, just snap a photo of your space to transform your iPhone or iPad into a virtual fitting room. bit.ly/1Y9QAPJ
Beginner's Guide for Lumber
Readers turned to Joshua Farnsworth's Wood and Shop channel for traditional hand tool woodworking tutorials. He teaches fundamentals of selecting wood, and "how not to sound like an idiot in the lumberyard." bit.ly/1PKMCdn
UK Designer Grows Furniture
Full Grown is an ecological, zero-waste producer of wood furniture. Instead of traditional methods – harvesting trees, milling, shaping and assembling the wood into furniture, Owner Gavin Munro says,"We've bypassed that completely and now grow trees directly into the shapes and forms that we want." It can take about four to eight years to harvest a single piece of furniture. bit.ly/1MxO4eC
Contoured Plywood Hammock
The Wooden Hammock by Adam Cornish is a new take on a classic design. His hammocks adapt to the human spine, and retail for $3,000 and up. The Australian Cornish says, "My work is inspired by the forces which interact with our world. bit.ly/1PKM72Y
If You Pour Molten Aluminum...
Hilla Shamla builds furniture combining cast aluminum and wood. Her technique, called "Wood Casting," starts with a whole tree trunk of cypress or eucalyptus, into which molten aluminum is poured. When the molten metal hits the wood, it chars the surface – creating a transition between the materials. "Each creation is a one-of-a-kind piece," she says. bit.ly/1WWhopn
CNC Keeps Martin Guitars Strumming
C.F. Martin & Co.'s ability to successfully string together the artistry and craftsmanship of fine woodworking, with the technology advances of CNC machinery, have enabled the acoustic guitar and string instrument manufacturer to continue its longtime reign in the industry. bit.ly/1lrFuHw
10 Steps to Make a Wedding Ring
WolfandIron.com taught us how to make a wooden ring, in an article that doubtless sent countless brides and bridegrooms running from the jewelry counter, hopefully toward a future of wedded bliss. The rings have an African padauk outside while the inside is ipe, which is a dark Brazilian walnut. African padauk has a deep orange or reddish color that will turn a warm brown over time with exposure to UV light. bit.ly/1WWgw3S
How To Steam Bend in a Microwave
Targeted for small shops, the popular video demonstrated the process of using a microwave oven to steam bend small pieces of wood. Specifically, the pieces were white ash, 9 and 16 inches long, for a wooden 1880's Melon seed Skiff project. bit.ly/1NzUnyh
Have something to say? Share your thoughts with us in the comments below.