Manufacturing by state: what gets made where?
June 21, 2017 | 12:32 pm CDT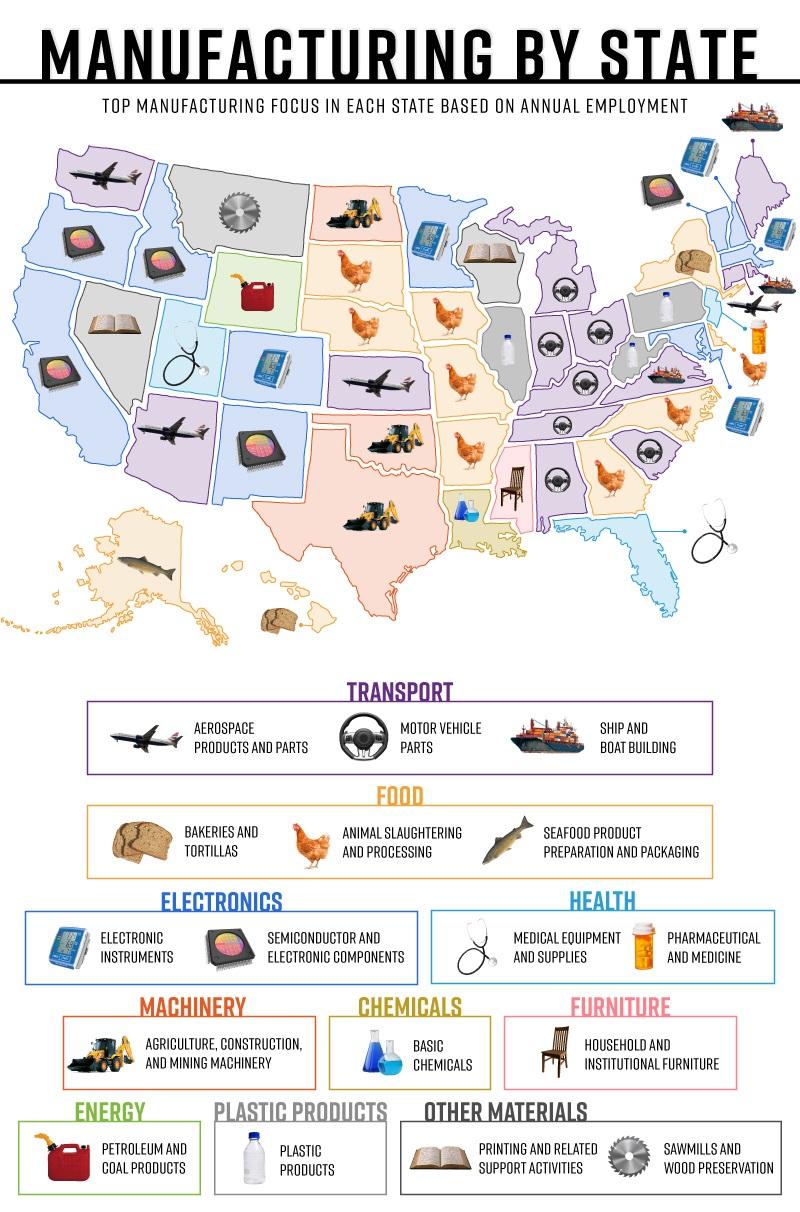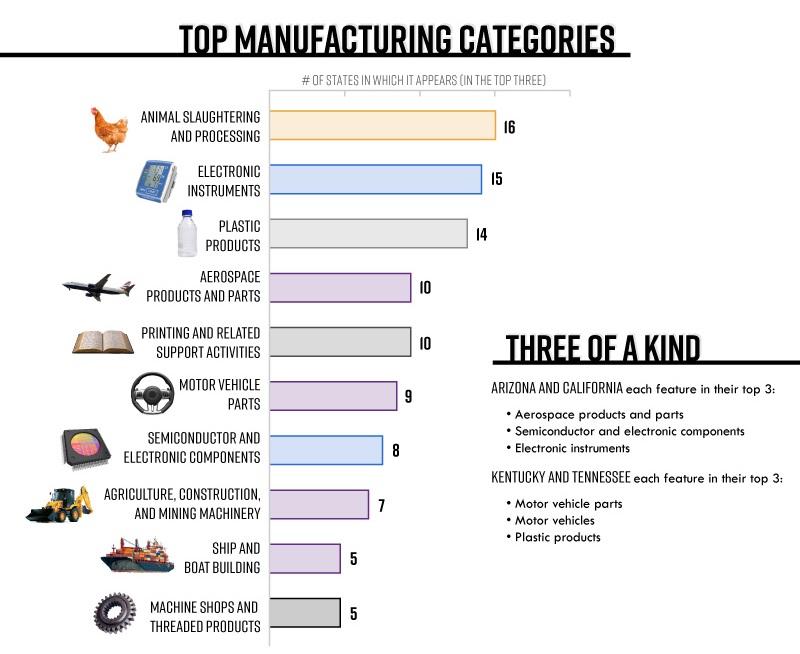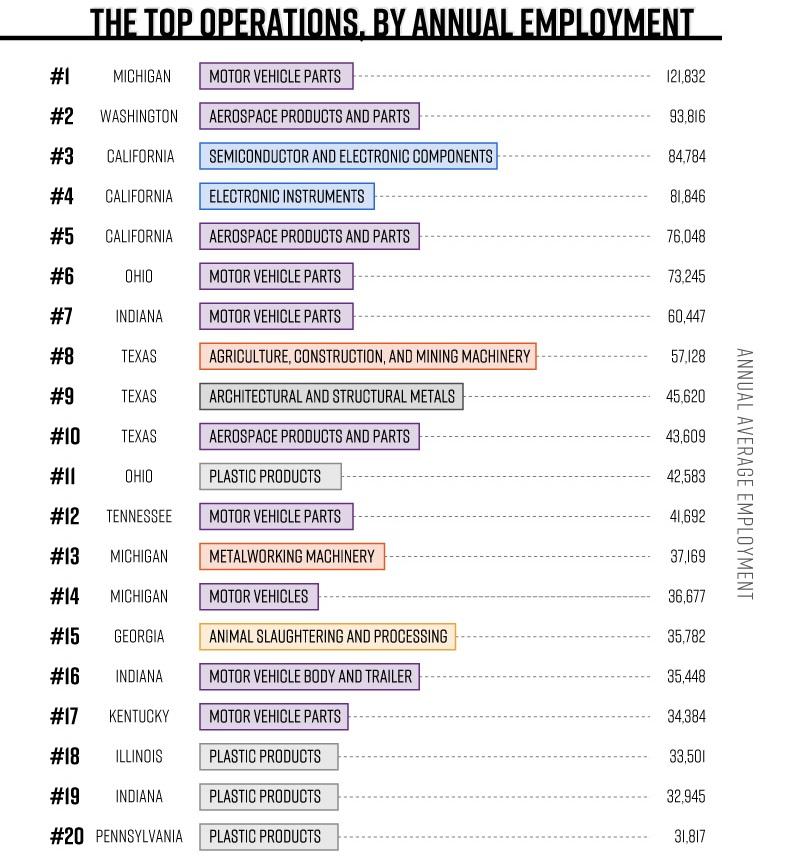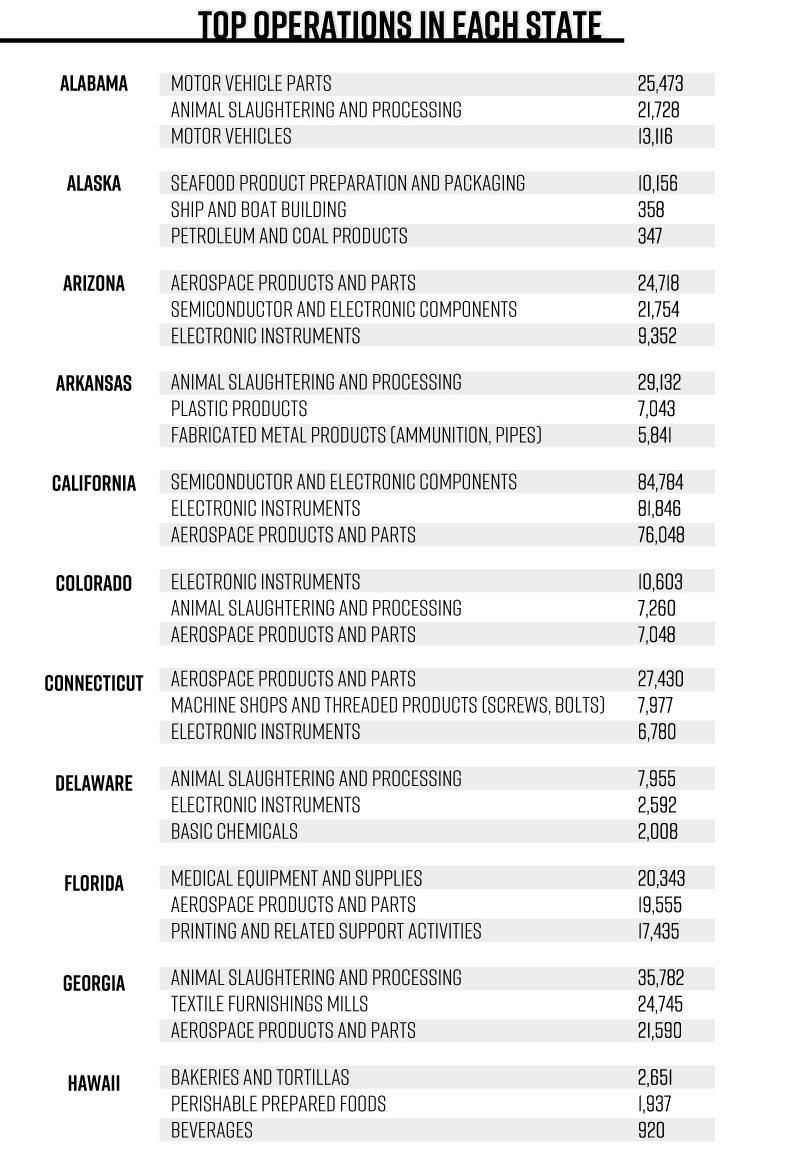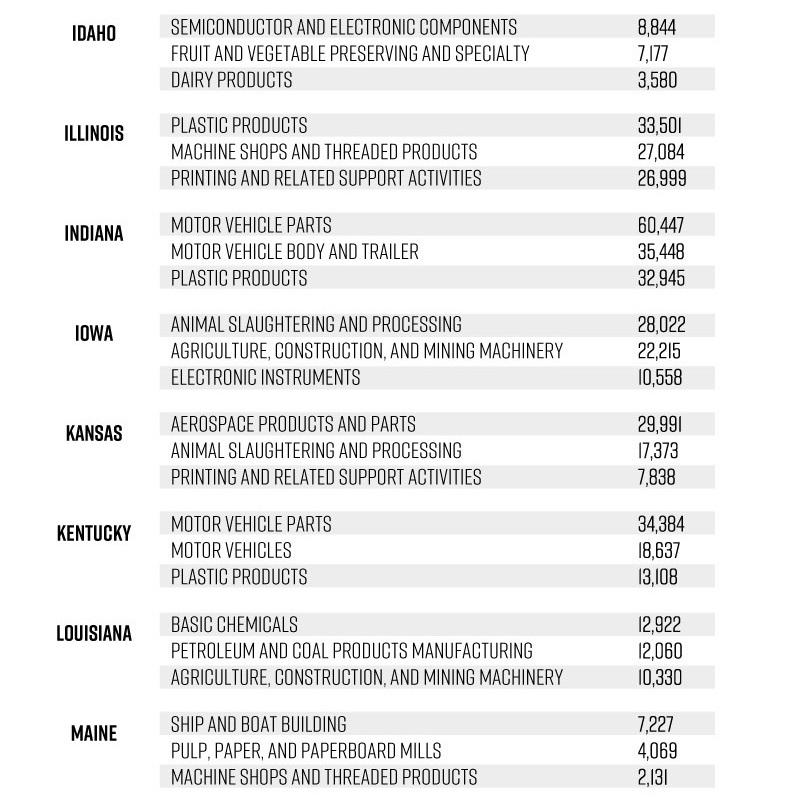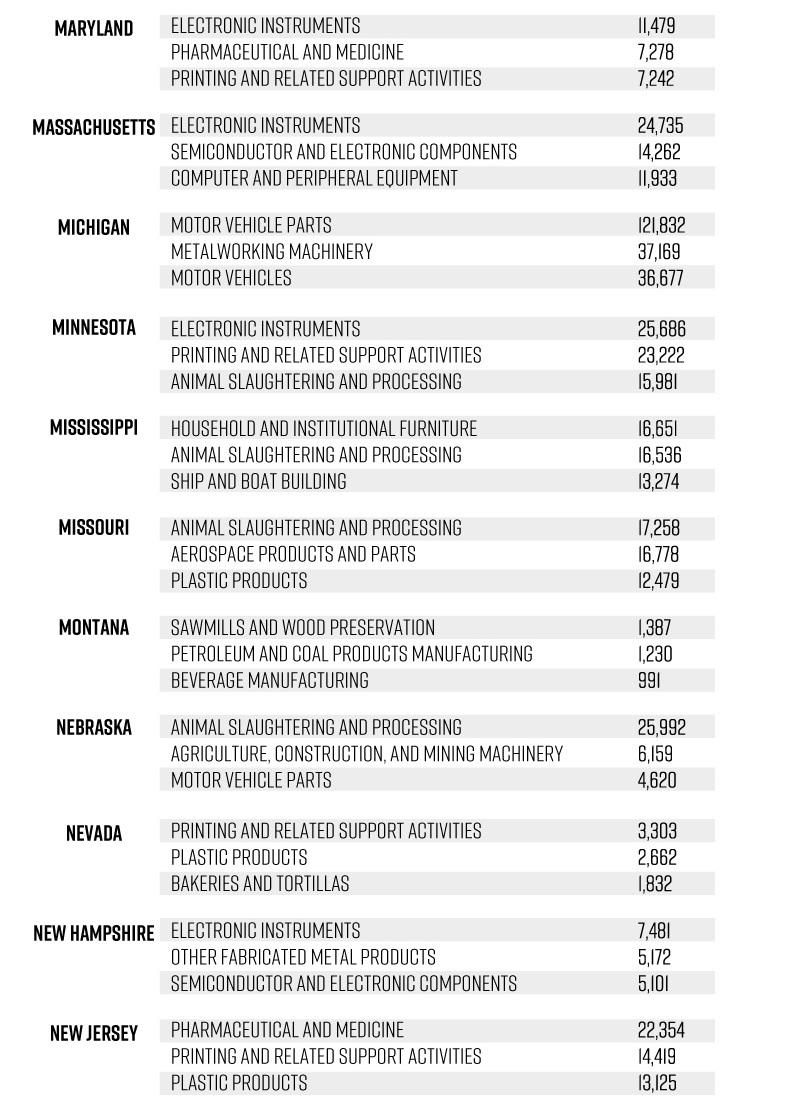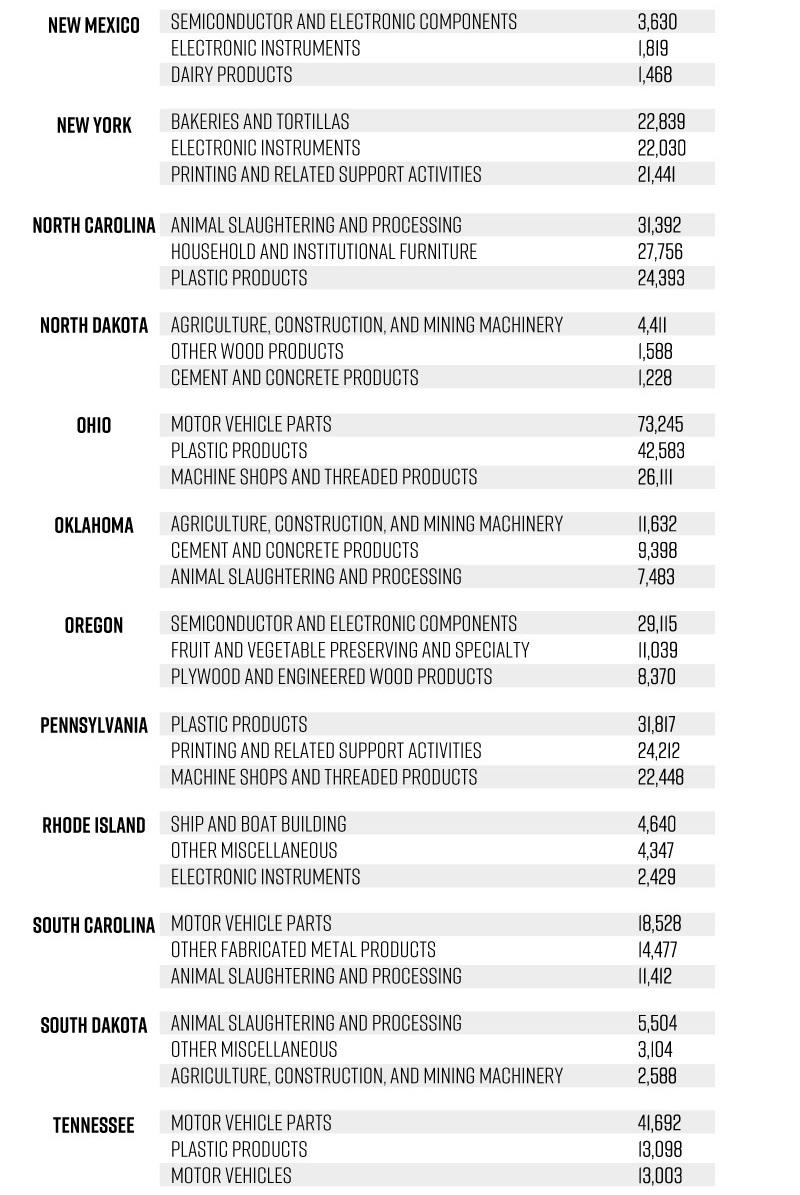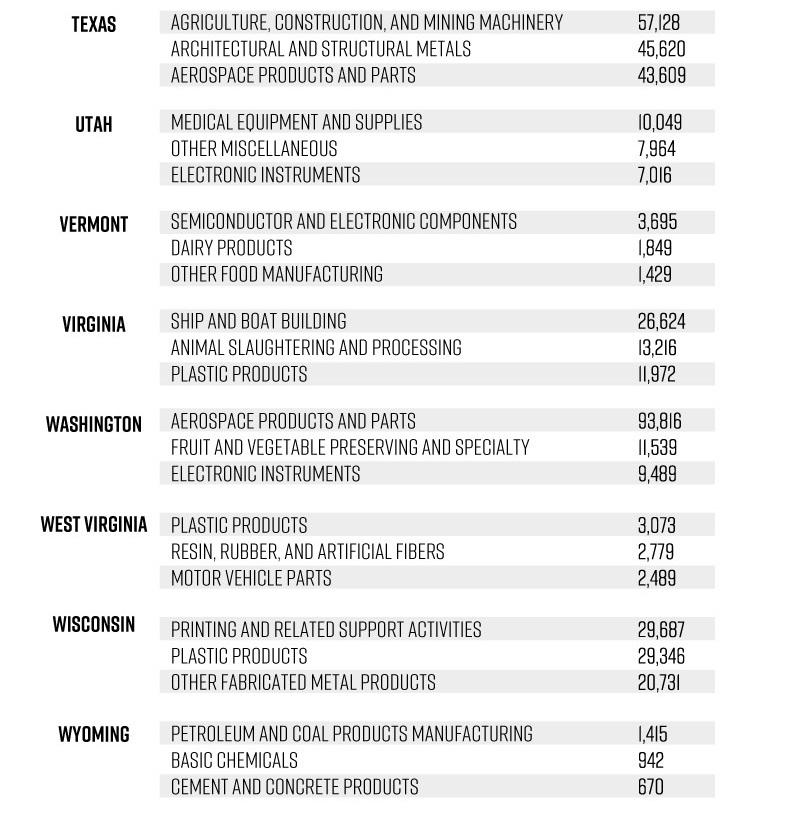 From motor vehicle parts to plastic products to wood products and furniture, each of the 50 states has their specialty.
This infographic from Bid-On-Equipment, a distributor of industrial machinery and equipment, shows that the wood and furniture manufacturing industries are a sizeable portion of the country's entire manufacturing output.
---
Manufacturing plays a vital role in supporting jobs in a core group of states in the upper Midwest and South. The top five states ranked by manufacturing's share of total state employment are Indiana at 17 percent, Wisconsin at 16 percent, Iowa at 14 percent, Michigan at 14 percent, and Alabama at 13 percent.
The infographic shows the top three manufacturing industries in each state, and how many workers each industry employs.
Mississippi's biggest industry is furniture making, with nearly 17,000 working in the industry. Oklahoma's is construction – employing over 11,000.
---
North Carolina's second biggest industry (under animal processing) is furniture making – employing nearly 28,000. Construction and wood products lead North Dakota with over 7,000 workers. Montana's biggest industries are sawmills and wood preservation with nearly 1,400 workers.  Over 8,300 workers manufacture plywood and engineered wood products in Oregon, the state's third biggest industry.
Manufacturing varies by region, with electronics being prominent on the West Coast, and food processing in the Great Plains.
Tortillas and bakeries lead the manufacturing output in both New York and Hawaii. Alaska leads the nation in seafood product preparation and Michigan leads in motor vehicle parts.
Have something to say? Share your thoughts with us in the comments below.