2016 Almanac Market Segments: Store Fixtures
November 30, 2015 | 12:00 pm CST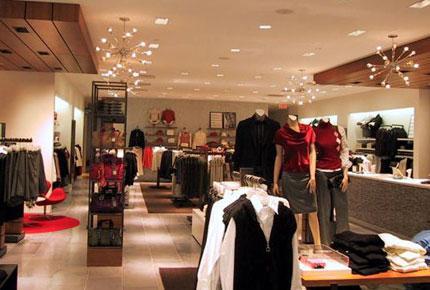 Photo By Lozier Corp.
Higher disposable income levels and rising consumer confidence bode well for the estimated $17 billion retail environments sector, according to IBISWorld. Studies also show brick-and-mortar stores are here to stay, but with new materials, design concepts, technologies and interactive devices to make them attractive to consumers.
An October report by design:retail backs this claim. In addition to incorporating tablets for POS digital screens in some stores, retailers are also implementing 3D software design tools, improving lighting and making other upgrades to showcase new and trending products. Research by design:retail  also shows more than three-quarters of the retailers surveyed plan to renovate as many or more stores in 2016 as they did in 2015, and more than half see a stronger retail design industry in the next five years.
What will the stores of the future be like? In the November/December A.R.E-POPAI's Retail Environments industry experts predict: customized retail stores; the advent of "maker shops" with 3D printers; and stores that integrate artificial intelligence, sensory feedback and a personalized experience.
Store Fixtures & Interiors: display cabinets & cashwraps, POP & full store interiors, kiosks, endcaps, slatwall & systems
Quick Stats
54% of stores plan to increase their capital spending over the next 12 months.

35% of retailers will increase their design staff in 2016.

37% of Canadian public transport commuters bought furniture & home decor online.

Sources: A.R.E-POPAI, design:retail, IBISWorld, NRF, PayPal Canada
Major Players
Lozier Corp.
idX Corp.
L.A. Darling Co.
Colony Display
Stevens Ind.
Fleetwood Fixtures
Panel Processing
Artitalia Group
Amstore Corp.
DesignCore Ltd.
TJ Hale
PIN
Premier EuroCase
JSI Store Fixtures
Wisconsin Built
Showbest Fixture
Have something to say? Share your thoughts with us in the comments below.