2016 Almanac Market Segments: Closets
November 28, 2015 | 2:05 pm CST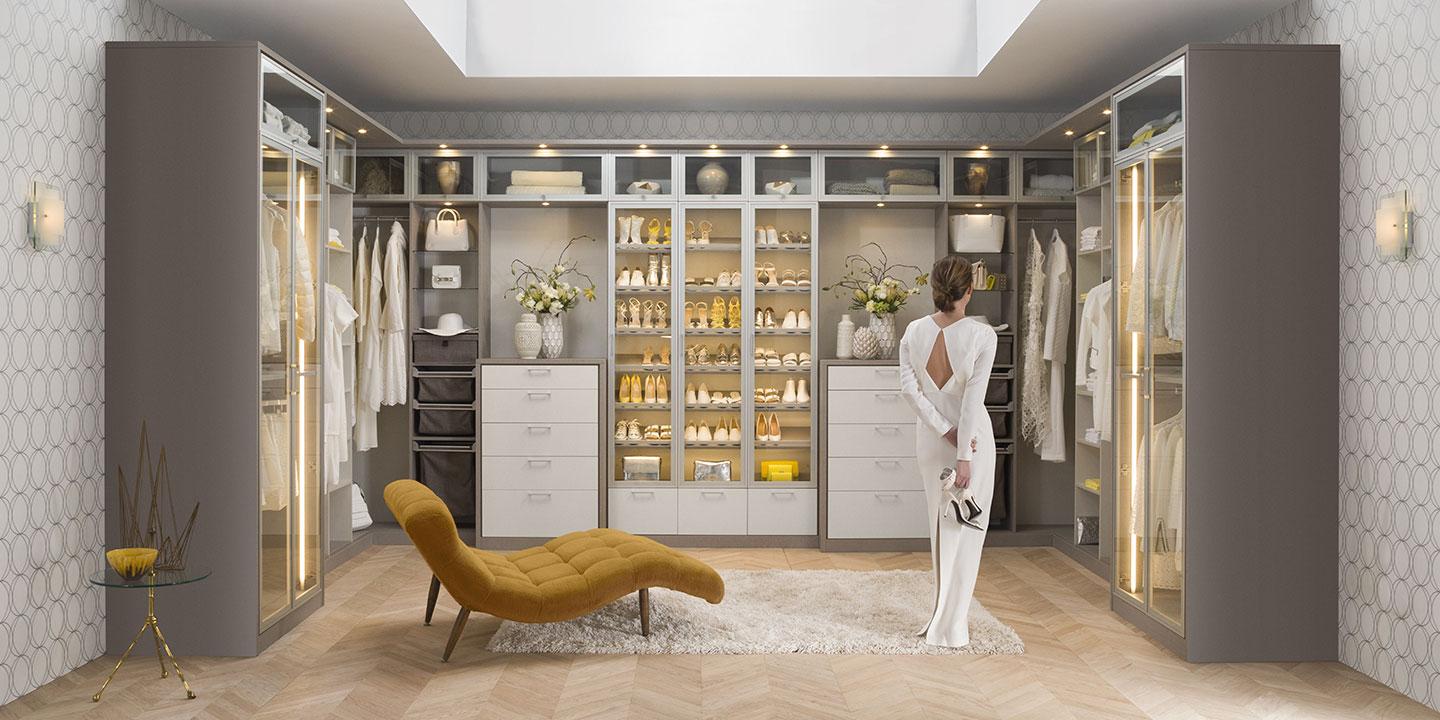 Photo By California Closets
Demand for home organization products in the U.S. is projected to increase 3.5% per year through 2019 to $10.5 billion.
Gains will come from greater product availability and consumer interest in using products to organize the home.
According to the Home Organization Products study from The Freedonia Group, bins, baskets and totes will continue to account for the largest share of product demand, comprising 35% of the total sales and reaching $3.7 billion by 2019. Modular units, which benefit from  their coordinated design and system flexibility, will generate the fastest growth — 4.7% annually — to $2.9 billion in 2019. Shelving was next at 3.6% ($2.7 billion), followed by hanging storage at 3.5% ($530 million). Accessories and other items are projected to grow 3.2% and reach $1.0 billion by 2019.
The largest share of  products were used in closets; the segment accounted for nearly a quarter of the sales.
Closets & Home Storage: walk-in & reach-in closets, garages, mudrooms, pantries, laundry rooms and related products
Quick Stats
Sales of home organization products in the U.S. reached $8.5 billion in 2014, according to a Packaged Facts' study. The Freedonia Group's figure is $8.8 billion.

There is an increased demand for special function rooms such as mud rooms, home offices and exercise/fitness rooms.

Garage home organization products are expected to achieve above average growth rates over the next few years.
Sources: ACSP, AIA, The Freedonia Group, Packaged Facts, Statista
Major Players
California Closets
The Stow Co.
Organized Living
Tailored Living
Organizers Direct
Container Store
Closet & Storage Concepts
Closet Factory
Rubbermaid
ClosetMaid
Closet America
Have something to say? Share your thoughts with us in the comments below.