WMIA: A conduit for wood products competitiveness
July 10, 2017 | 10:15 am CDT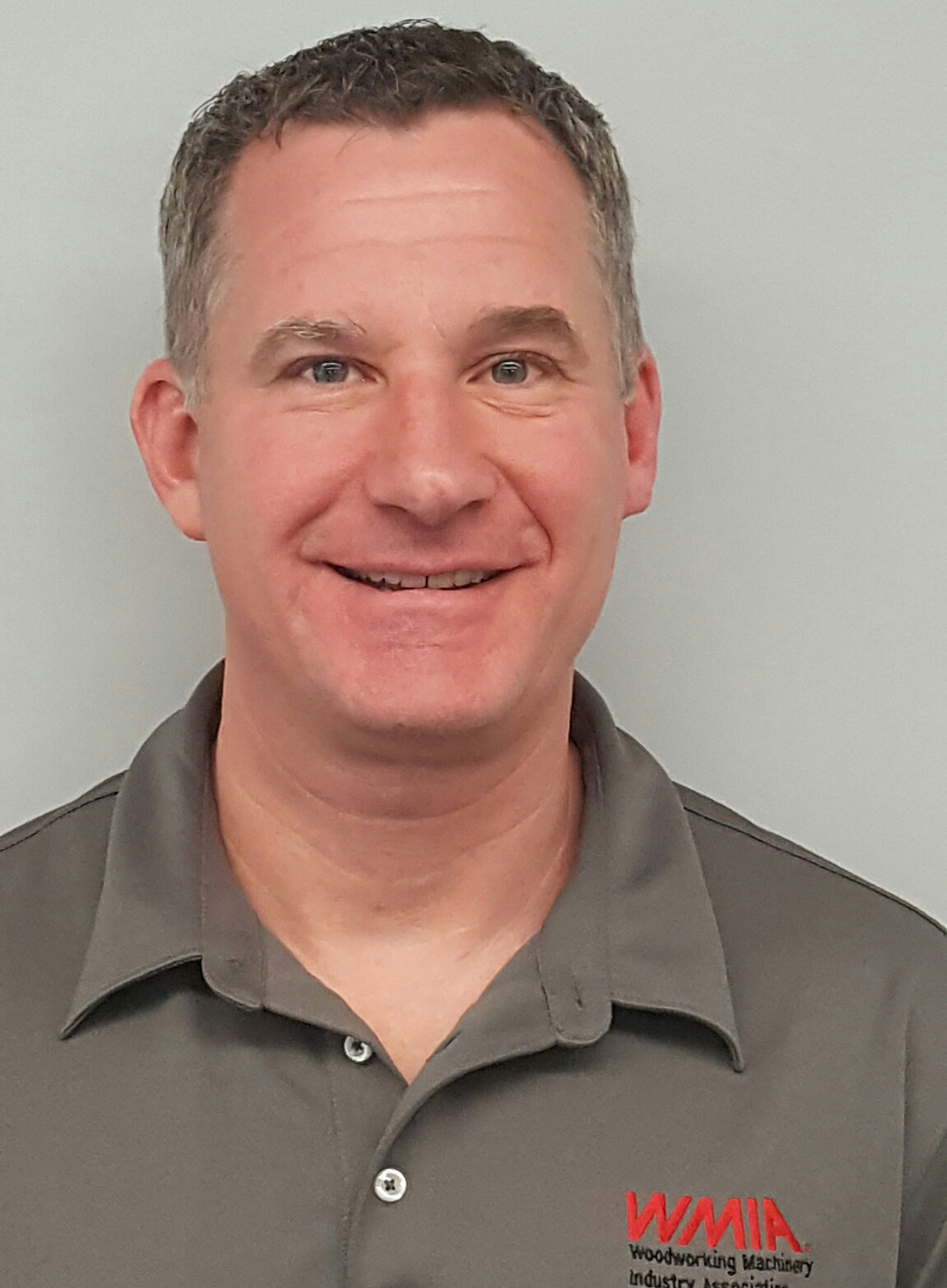 Since 1978, the Woodworking Machinery Industry Association (WMIA) has served as the recognized voice of importers and distributors of woodworking machinery and ancillary equipment in North America. WMIA's mission is to provide a platform for its members to network and present the best global technology, services, and information to the wood products marketplace. 
WMIA Chairman of the Board David Rakauskas, executive vice president of Colonial Saw Co., discusses the association's activities and how they benefit North America's woodworking industry.
Woodworking Network: What is WMIA's role in the woodworking industry?
David Rakauskas: Since our association was founded nearly 40 years ago, we have been providing a venue for importers and distributors of woodworking machinery to network and share best practices, as well as serving as a vital communications link between suppliers and manufacturers of wood products in North America. The most visible role that we play is our co-ownership of the IWF show, along with our partners at the Wood Machinery Manufacturers of America (WMMA).  As the premier tradeshow for the woodworking industry in North America, we take great pride in providing a venue for manufacturers to see and experience the latest technology, as well as educational opportunities, which can help them be more profitable.
WWN: What value does investing in upgraded machinery and technology provide manufacturers?
Rakauskas: The whole woodworking industry is going through an exciting period of growth right now; but this growth brings new pressures that most manufacturers are struggling to deal with. Many wood product manufacturers are extremely busy right now, but margins are still not where they would like them to be. So how do you deal with a situation where you see increasing margin pressure AND volume pressure? The only answer is through increased efficiency. Companies that make investments in the latest technology, especially in production equipment, are the ones that will be in the best position to deal with the current stresses in the marketplace; and also make the best adaptations to whatever challenges the future holds.
WWN: What is WMIA's Wooden Globe Awards program, and how can recipients of these awards serve as role models to advance the industry?
Rakauskas: The Wooden Globe Awards recognize companies who made sound investments in technology, which resulted in increased production, innovation, and a stronger bottom line. By investing in their businesses, these owners offer a good example of how to succeed in the competitive woodworking market. The Wooden Globe Awards also recognize achievements in education, which is vital to the future of our industry.
WWN: What are some of the other programs WMIA offers to benefit the woodworking industry?
Rakauskas: One of WMIA's greatest responsibilities is to help ensure the future viability of the industry. When you ask owners of woodworking companies what their biggest challenges are, most say, "I just can't find enough good people!" To try and influence more young people to see a career in the woodworking industry as an attractive choice, WMIA's Educational Foundation provides scholarships – to date, we've provided nearly $380,000 to students at over 60 colleges.  It is our hope that by doing this, we are encouraging young people to pursue higher degrees, as well as careers, in woodworking and related fields.
WMIA is also proud to sponsor the Woodworking Technology Industry Institute (WTII) Boot Camp, held twice a year at Pittsburg State University in Kansas. This program has proven tremendously valuable in helping to give an overview of wood processing, perfect for new salespeople, technicians, and executives.
Finally, WMIA's has been working with the International Organization on Standardization (ISO) and the American National Standards Institute (ANSI), to harmonize international standards for woodworking machinery.  This type of initiative is not as visible to most manufacturers, or even to our own membership, but we feel that it is vital for the future of our industry as a whole.  The WMIA established and funds the U.S. Technical Advisory Group, which is the voice for the U.S. on the ISO committee. So we now have the ability to participate in and influence the development of standards at a global level and make sure that the needs of the U.S. marketplace are represented internationally.
For more information, visit WMIA.org or contact:
Larry Hoffer, WMIA President, lhoffer@wmia.org. 571-279-8341.
Heather Jolley, WMIA Program Administrator, hjolley@wmia.org. 571-279-8340
Jeff Linder, WMIA Program Manager, jlinder@wmia.org. 571-279-8342
Have something to say? Share your thoughts with us in the comments below.