Shutdown Saws Into Wood Industry
October 8, 2013 | 7:52 am CDT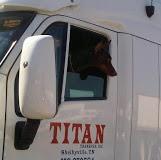 WASHINGTON, DC - The Federal shutdown is taking a toll on secondary wood manufacturing and primary lumber and timber businesses, affecting lumber exports, SBA business loans, and activities at Commerce Department, USDA, EPA, and OSHA.
While Congress battles over a budget impass, the Federal government has sent home 400,000 employees deemed "non-essential," including thousands who serve the needs of woodworking industry finance and trade. 
While some companies complain about the invasiveness of Federal agencies - OSHA and EPA are frequent targets - activities that the woodworking industries rely upon are beginning to crimp firms that are in expansion and investment mode. Lower-cost SBA bank loans, which require review and approval by the Small Business Administration, are one hold as until the government resumes activity.
While the Small Business Administration loan approval process has been halted, SBA disaster recovery programs  - key funding sources for reconstruction in Eastern areas affected by Hurricane Sandy or the western forest fires - is still operating.
Most subcontractors working on government projects can continue for the time being, as long as immediate Federal financing is required to move projects to the next step.
Forest products coming and going from U.S. ports - with log and hardwood lumber exports hitting record numbers in sales to China in particular - are being held up as government agency clearance on outbound shipping is on hold.
The U.S. Department of Agriculture, now on furlough as a result of the shutdown, must review outbound wood shipments to verify they are free of insects.
Tommy Hodges, chairman of Titan Transfer,Inc., Shelbyville, TN, tells the Wall St. Journal his truckers are awaiting inspection of loads of furniture-grade lumber by the USDA Animal & Plant Health Inspection Service. "There are no inspectors working," Hodges says. Titan's sister company, Goggin Warehousing, handles logistics and shipment warehousing.
Making the most of the shutdown is KitchensonClearance.com, which is promoting an added 10% discount for Federal workers whose jobs are on hold, but want to redo their kitchen cabinetry.
A visit to the Federal sites frequented by wood manufacturers finds a series of placeholder announcements, telling visitors how the agencies are addressing the shut down.
Have something to say? Share your thoughts with us in the comments below.