How to find your Next-Gen employee
July 8, 2016 | 3:52 pm CDT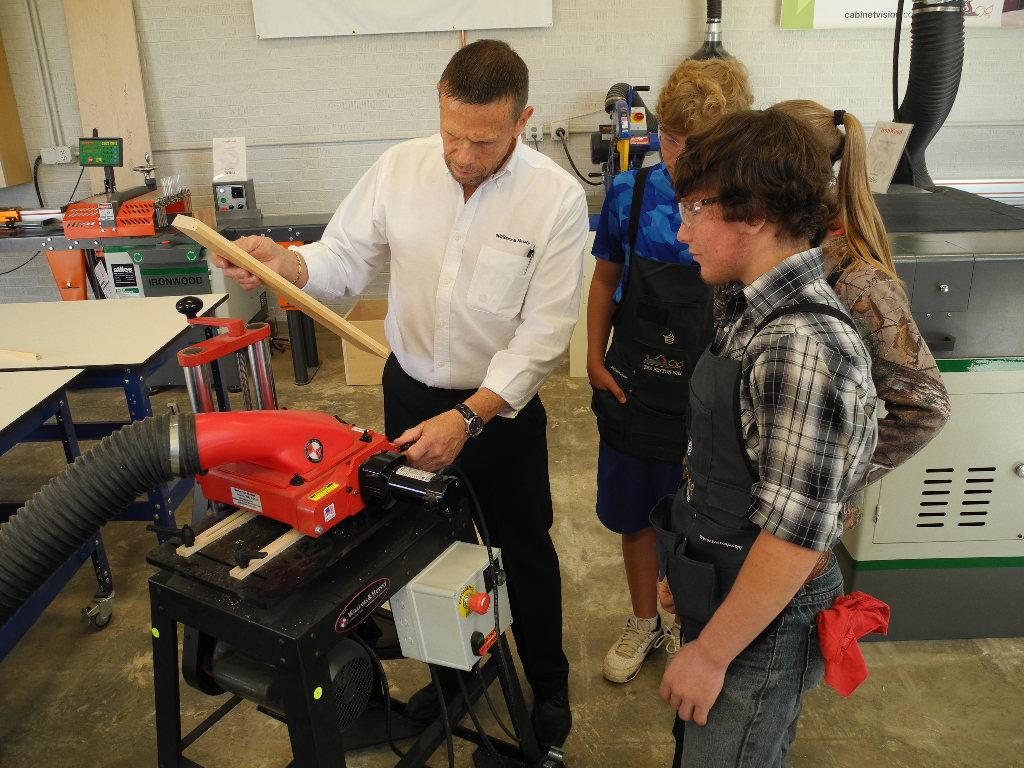 ANAHEIM, Calif. -- Educators are now saying that for many students and their parents, high school age is too late to introduce them to technical careers, writes Nancy Fister, AWFS education director. If you want today's kids to consider jobs in the skilled trades, they need to be exposed in middle school.
That is beginning to happen. The "four-year college for all" mantra is going away due to the realization of the negative impact the absence of more than a generation of industry-prepared workers has had on state and federal economies, and the acknowledgement of the lack of jobs for debt-laden, non-employed college graduates, Fister wrote.

Enter the new model, in which state departments of education and state governors are convening councils comprised of school districts, career counselors, teachers and industry partners to brainstorm effective ways to align curriculum with the fastest-growing business sectors, including advanced manufacturing, and fast-track career-ready students. Not only is there a push to develop career cluster academies, but the push is happening at a younger age.

What you can do
Returning to the glory days of skilled trade instruction in public schools may still be a ways off, but things are in motion, writes Fister. Educators and legislators alike understand the vital necessity of teaching complex thinking skills in order to compete in a global economy. What these programs are doing is laying the groundwork for exploration, planting seeds of curiosity and challenge.  

So what can businesses do to encourage this tidal wave of interest in preparing students for careers in the workforce? There are quite a few things to do:
Contribute supplies or equipment as you are able. AWFS member company Arauco – North America, has been providing MDF and particleboard every year to Judson Middle School in Salem, Oregon, which allows the students to visualize and then create small projects. "Arauco's support has helped the program grow immensely," says Wade Gregory, western region sales Manager. "The kids take such pride in the projects they are able to create."
If you have kids, express yourself at PTA meetings and with local schools boards. Right now, parents are a prime target audience for understanding that jobs in manufacturing are not the dirty and grim jobs of previous centuries and that they can in fact provide their children with significant career opportunities and comfortable lifestyles.
 
Make your voice heard with local legislators. Ask them to support CTE. Legislators do listen to their businesses constituents.
 
Reach out to local schools to make a presentation about your segment of the industry and the industry at large. Suggest they invite parents and counselors in.
 
Offer tours of your company to schools and counselors. Consider doing it after hours so that students can bring a parent. You can also open your doors on Manufacturing Day, an annual event aimed at exposing more young people and their parents to manufacturing jobs. Manufacturing Day is on the first Friday in October. Visit www.mfgday.com for info on hosting or visiting an event.
 
Offer internships or teacher externships at your company.
 
Educators are needed at every level. Try a single course or if you are retiring from industry, why not conclude your career with a few years of teaching? States are working to facilitate credentialing for industry professionals. Contact your state department of education or local school district to inquire.
 
Mentor a class in the design, delivery and assessment of a project using a real problem/client solution. Assess the project using real-world standards. Students visibly step up their game when industry professionals are watching!
 
Advertise your product/business in the SkillsUSA magazine, Champions, or the ACTE magazine, Techniques, to build your future brand loyalty.
For basic guidelines on speaking at schools, offering tours of your facility or creating an internship or externship program, go to www.AWFS.org/education/industry to find guides to help in these areas.
Have something to say? Share your thoughts with us in the comments below.