What was the greatest challenge for the industry – in 1999?
March 11, 2019 | 8:44 am CDT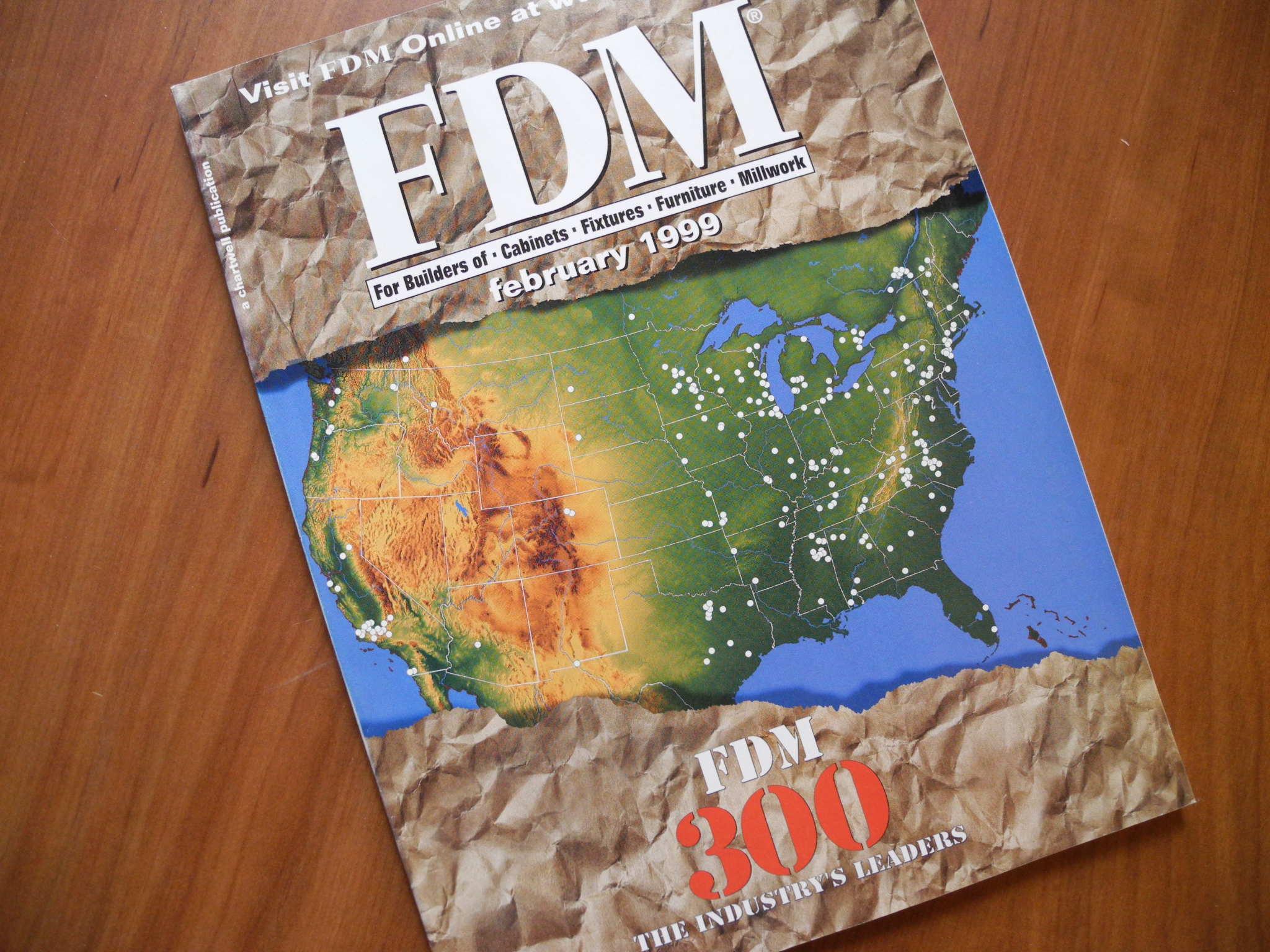 The headline, More growth, fewer employees, could have been written in 2019. But the makeup of the FDMC 300 (then called the FDM 300) was quite a bit different as we reported in early 1999.
Companies surveyed for the report were asked what their greatest challenge was.
Far and away, the most common obstacle for any sized business was "recruiting and retaining qualified employees."
The largest company on the list was Steelcase, still a leader in the market. But No. 2 was a company that is completely off the list. LifeStyle Furnishings International, Ltd., was formerly a manufacturer and is now exclusively an importer. And No. 3 was Furniture Brands Intl., succeeded by Heritage Home Brands, which closed last year.
In 1999, annual sales and productivity were reported to have increased steadily, but employee numbers grew only slightly.
Total annual sales grew from $35.4 billion in 1997 to $38.8 billion to complete 1998, a good 9.5 percent increase.
A total of 63 percent of companies reported sales increases.
Reflecting an industry wide shortage in qualified labor 20 years ago, the number of employees increased only 0.3 percent, despite the large growth in sales.
In comparison, sales for the FDMC 300 group of companies grew 4.75 percent in 2018, to reach $54.691 billion.
This group of the 300 largest North American cabinet, millwork, furniture and fixture manufacturers recorded a seventh consecutive year of sales expansion in 2018, the year just completed. In 2017, sales grew 5.4 percent over the previous year to $52.209 billion. 
The FDMC 300 is a group of the 300 largest cabinet, furniture, millwork, store fixture, office/contract and component producers in North America. This annual summary of wood manufacturing firms' sales performance is published annually by FDMC magazine.
Going back 20 years, MasterBrand acquired Schrock Cabinet Co., and Dorel Industries bought Ameriwood Industries International.
Also, Woodcraft Industries acquired PrimeWood, and Teknion Corp, purchased Halcon Corp. Leggett and Platt acquired several store fixture firms, and Pentzer's Store Fixture Group added two companies.
Top FDMC 300 companies reported in 1999
1. Steelcase Inc. … $3.3 billion (1998 sales)
2. LifeStyle Furnishings International, Ltd. … $1.9 billion
3. Furniture Brands International … $1.8 billion
4. Herman Miller, Inc. … $1.72 billion
5. Haworth Inc. … $1.5 billion
6. HON Industries … $1.45 billion
7. La-Z-Boy … $1.1 billion
8. Masco Corp. … $1.1 billion
9.  Knoll Inc.  $811 million
10. Global … $800 million
Prominent names from FDMC 300 in 1999 but not in 2019:
LifeStyle Furnishings International, Ltd. (Currently import only)
Furniture Brands International
LADD Furniture Inc.
Leggett & Platt Inc. (Sold store fixture division)
Mill's Pride, Ltd.
O'Sullivan Industries Inc.
Chromcraft Revington
Futorian Furnishings Inc.
Northbridge Mfg. Group
SMED International
Pulaski Furniture Corp.
Omega Cabinets Ltd.
Shelby Williams Industries
WinsLoew Furniture
This End Up Furniture
Shermag Inc.
Krause's Custom Craft Furniture
Canac Kitchens, Div. of Kohler Ltd.
Douglas Furniture of California
Jami Inc.
Bauhaus USA Inc.
Master Design Furniture
Washington Furniture Mfg. Co. Inc.
GF Office Furniture Ltd.
Have something to say? Share your thoughts with us in the comments below.