Marvin employees to share $12.5M in profits
December 20, 2022 | 11:25 am CST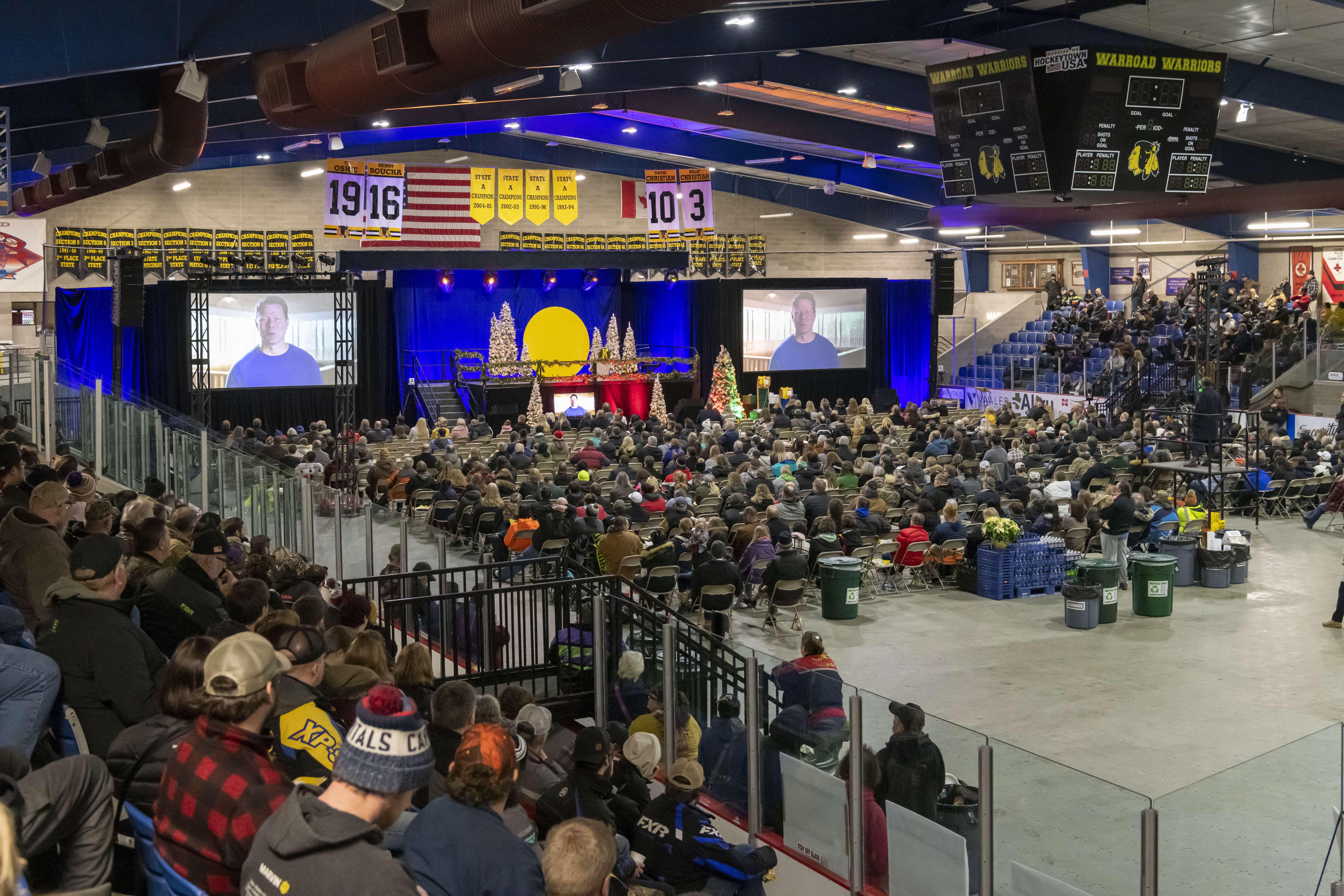 Photo By Marvin
WARROAD, Minn. – Marvin's CEO Paul Marvin announced that more than $12.5 million in profits would be shared among 7,062 employees across all Marvin locations this year. 
"As a fourth-generation, family-owned and -led company, we view our employees as a part of our family – and we think it is imperative to treat them as such," said Marvin. "This year, in addition to profit-sharing, we have worked to expand our benefits program to provide employees with the perks that they find meaningful and will use the most." 
Marvin, which ranks #16 in the FDMC300 list of top North American wood-products companies, had $1 billion in estimated 2022 sales of its windows and doors.
Over 65 years, the company has shared more than $375 million with employees. When adjusted, a premium manufacturer of windows and doors, has today shared its 2022 profit-sharing with the company's more than 7,000 employees, just one of the expansive employee benefits and perks available at Marvin. This announcement marks the 65th year of profit-sharing in the company's 110-year history. 
Every year, Marvin conducts an employee engagement survey to gather insights on evolving employee needs and how the company can adapt to better meet those needs. The gift of more time is a theme that revealed itself through this process, and this year, Marvin is piloting several new programs to give employees just that. 
Earlier this year, Marvin announced "Better Living Week," a new initiative in which the company will close from Dec. 26-30 to provide employees an opportunity to rest, reset and recharge. Marvin also offers additional paid time off for years of service milestones and scheduling flexibility, benefits that are inclusive of Marvin's entire workforce.

In addition, Marvin reimagined its wellness reimbursement program into the new "Well-Being Your Way" program, which grants employees full reimbursement for up to $300 per year for anything that supports their well-being. From a plane ticket to see friends or family to a meal service to help with dinner, booking fitness classes and more, the program is designed to help cover the cost of whatever helps employees spend more time doing the things they love. 
"Well-being is at the core of our company ethos, and we believe that starts with our employees. We strive to create products that enable our customers to live better, but it's our employees who make this possible. We're continually searching for new ways to support our teams at and outside of work and are thrilled to be able to share profits again this year as an added benefit at the end of a busy year for our company," Marvin said. 
With the latest profit-sharing announcement, Marvin is rounding out a year of evolved employee benefits that continue breaking industry conventions, delivering innovative employee benefits across both its manufacturing and corporate operations. 
 
Have something to say? Share your thoughts with us in the comments below.