Fixturing is just the beginning at Morgan Li
July 20, 2022 | 6:26 am CDT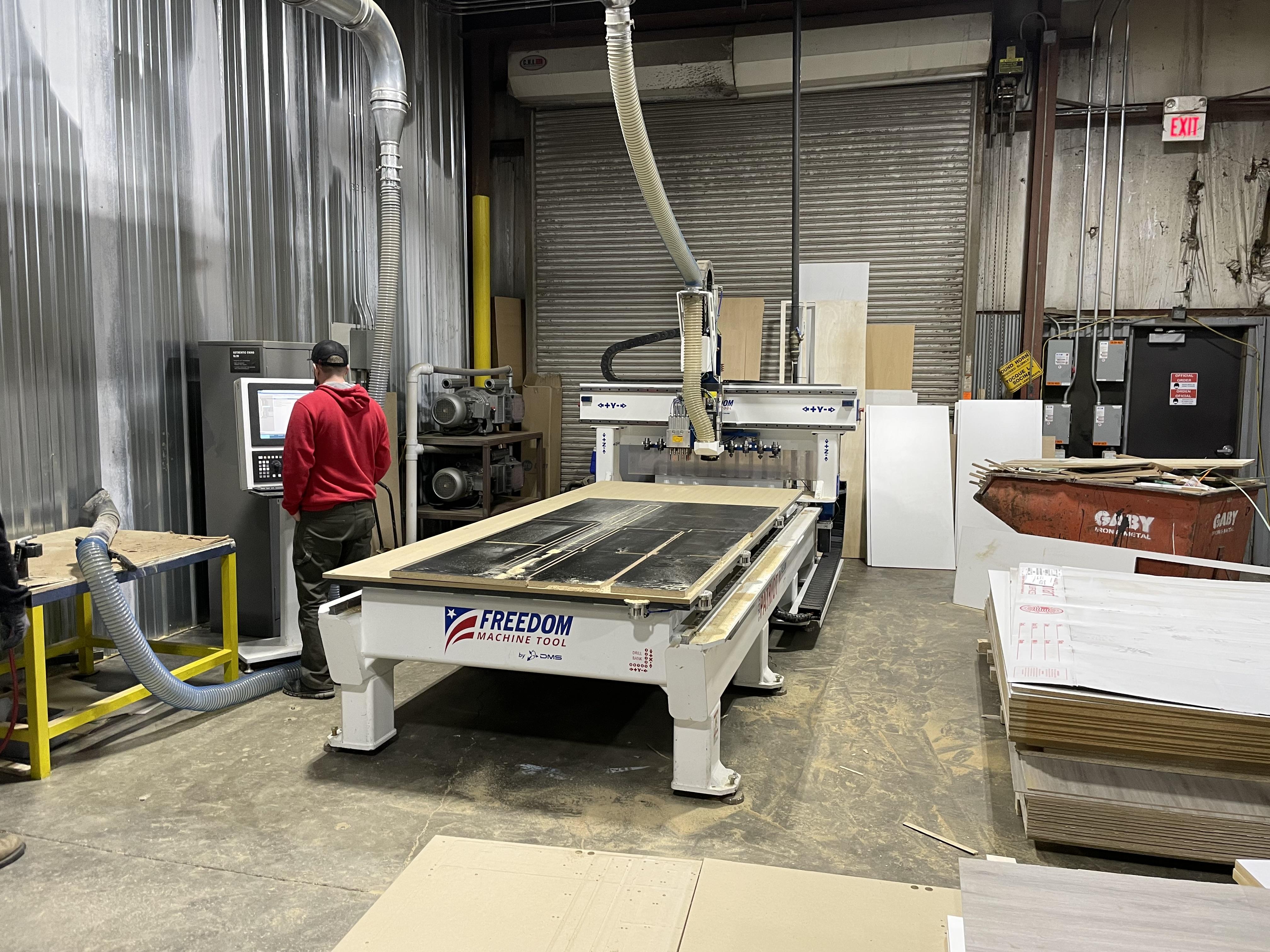 Manufacturing in Chicago Heights, an hour or so from Chicago, is crucial to this community. It is a promise of stability for the future. 
It is also the home of the Morgan Li retail-fixture company. In fact, it stands in the exact spot where nearly 80 years ago, the company was founded as a metal-fixture company. 
Today, the third-generation family business has evolved into a mixed-materials company that incorporates metal, wood, and graphic elements to build its often-custom products. 
Some basic facts are these. The company maintains 600,000 square feet of manufacturing space in its Chicago Heights facilities.  Manufacturing operations outside the country including in China where it has 850,000 square feet of manufacturing space for high-volume production, LED and upholstery goods; in Vietnam, where 1.5 million square feet are used to produce solid wood components, veneers, and upholstered furniture; and in Taiwan, where a 115,000-square-foot facility makes high-end metal fixtures.
The company uses all these resources as needed to meet the needs of its varied customer base, said Andy Rosenband, CEO of Morgan Li.
"Our customers come to us with an idea, and we determine how we can make the product and how can we make this more affordable for the customer. We give them options, and based on all of the different sourcing options we have available, we can give them a pricing menu that makes the most sense for them, and best fits their budgets."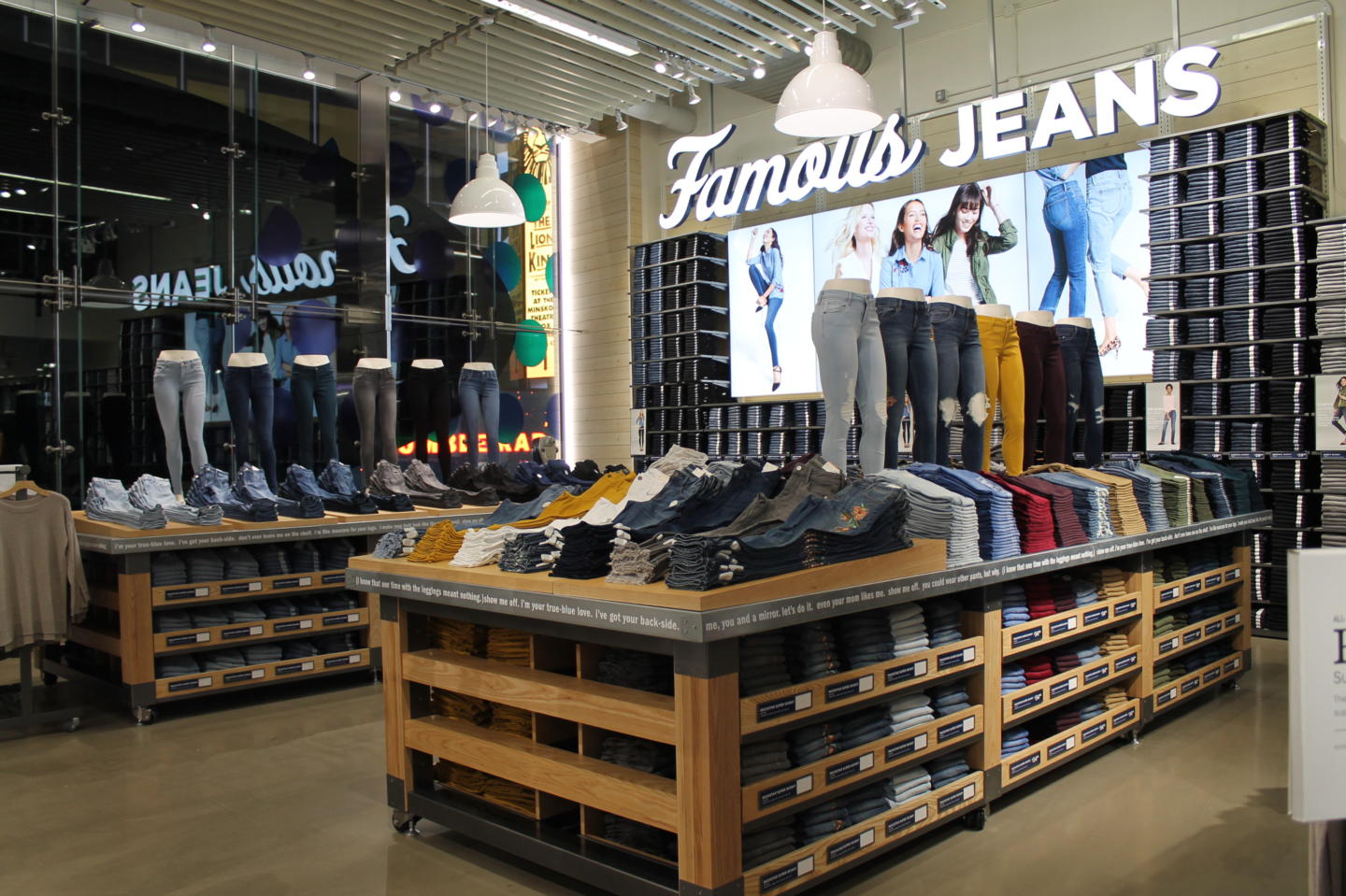 For example, in a hotel project, the fixtures and furnishings for a first-floor space might be produced domestically, because supplying that area is the most urgent need for the project. Upper floors or other spaces without as immediate of a need can be backfilled from Morgan Li's offshore facilities.
In another example, raw metal components are shipped from China to Illinois for additional processing such as laser cutting, automated robotic welding, and powder-coating. "A finished product couldn't ship well in a container, so we bring in the components, process  and paint them, and it is good to go." 
Meeting the COVID challenge
This material, processing, and sourcing flexibility have helped the company through COVID-challenged days. In 2015, the company had sales of more than $21.4 million, which more than doubled to $50 million in 2019, before tumbling to $32 million in 2020 as a result of COVID. In 2021, sales rocketed to more than $50 million and are expected to grow even further in 2022.
"We do everything from a peg hook for Walmart to a headboard for Ritz Carlton," said Rosenband. "We don't want to pigeonhole ourselves into any one box. The ability to fabricate all these different types of products using mixed materials is a really big advantage for us."
New production strategy
It is somewhat hard to imagine that a compan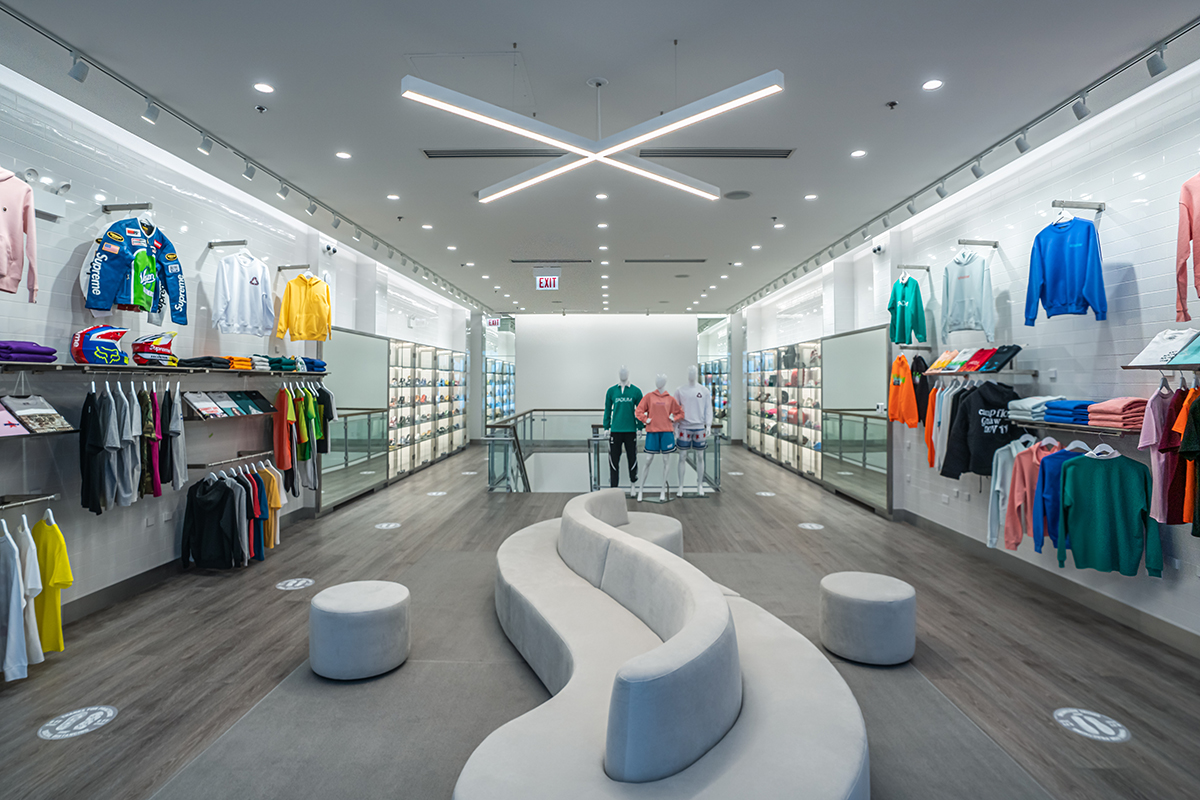 y with millions of square feet of production, warehouse, and office space in Illinois and across the world, and with clients across the globe, would have so much room to grow. But, it does. 
In 2015, the company changed its production strategy. "We wanted total redundancy between our offshore facilities and what we do here (Chicago Heights)," said Rosenband. "Anything we make over there, we can make here and vice versa."
The stats bear this out. "A year and a half ago, production was 70% import and 30% domestic, and now it is probably 60% domestic and 40% import. That is a pretty significant flip."
Investing wisely
The company has made myriad investments over the last couple of years including the purchase of a 230,000-square-foot facility a few blocks away from the main campus. It also has been in the process of rearranging how things are made, as in the equipment that makes the products, the automation that processes the data, and the location where they are produced. The company is moving production activities to a new building near to the headquarters. 
It invested in metalworking equipment--lasers, press brakes, and robotic welders. It invested in woodworking equipment--CNC and automation technology including a Morbidelli X200 nesting CNC router cell. It features multi-axis machining, automatic tool changers, sophisticated software, and other tools to build better parts faster.
The cell will feature self-loading capabilities, multi-task machining with fewer setup changes, part labeling, and offloading onto pallets. 
Much like other equipment and facility upgrades, the investment was related to a new market offering. "We've gotten into the student housing market," Rosenband said. "We're building modular furniture for the student housing world and that is high-volume production."
Even as the company planned to work to establish its new production capabilities, wood products are still being fabricated. The company invested in a  Freedom Machine Tool CNC router that Rosenband said is a workhorse that meets current needs. 
But, needs are constantly growing.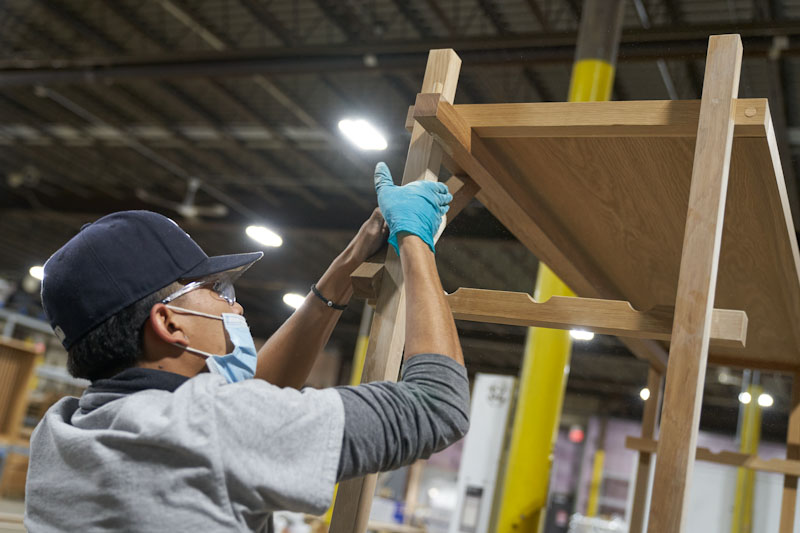 In addition to the CNC, the company utilizes a Cantek edgebander, table saws, band saws, miter saws, drill presses, and spray finishing booths. 
Like most renovations, adding an appliance reveals other needs. Morgan Li is primed to meet those challenges. 
Growth in all areas
On the metalworking side, the company has invested in a variety of equipment including roll formers, and automated, robotic welders. It has two powder coating lines, a small one and a large one that was recently refurbished and fired up again.
Some of Morgan Li's latest metalworking investments include Bystronic fiber laser cutters that optimize metal sheet production and feed the cut pieces to Bystronic press brakes. "Software that we use on our engineering side goes directly into those machines, and those machines speak to each other," said Rosenband. "Once it is laser cut, the press brake knows what it's gonna happen to when it's forming. There's just seamless communication between people, but also the systems and the machines that we're using. The technology's gotten better, and we've taken advantage of that. We're more efficient and create more parts."
Getting graphic
On the second floor of the main facility is the graphics department where unique design elements are created. The department includes a Zund cutting machine that can cut a variety of materials up to 1.5" thick. It had been used to cut wood, but the company decided to need to treat the machine as a graphics department machine and not a fabrication machine.
Another piece of equipment is a large format printer that can be used to print on a roll or direct to a substrate up to 2" thick. 
"The graphic design elements are something that sets us apart," said Rosenband. But, the company's success goes beyond that and the rest of the company's capabilities. They are just indicative of that.
"I think our company is just different than the everyday company that's are in these industries. I think our culture is a little bit different. We're younger, we're not rigid. And I think it's refreshing for our clients. I mean, they genuinely know when they come to us, that we're going to take care of them. A lot of times my brother (Jon), and I are the ones unloading the trucks at the stores at midnight. That's our culture and what we want to represent as a company."
SIDEBAR
Eight decades of innovation
Morgan Li and the Rosenband family have been manufacturing in Chicago Heights, Ill., for nearly eight decades. While company names have changed over the years, and product types may have altered to meet customer demand, a Rosenband family member has helmed a company since Maurice Rosenband founded Par Steel Products & Adjustable Shelving in 1943. Its early success was in selling shoe and drug store shelving.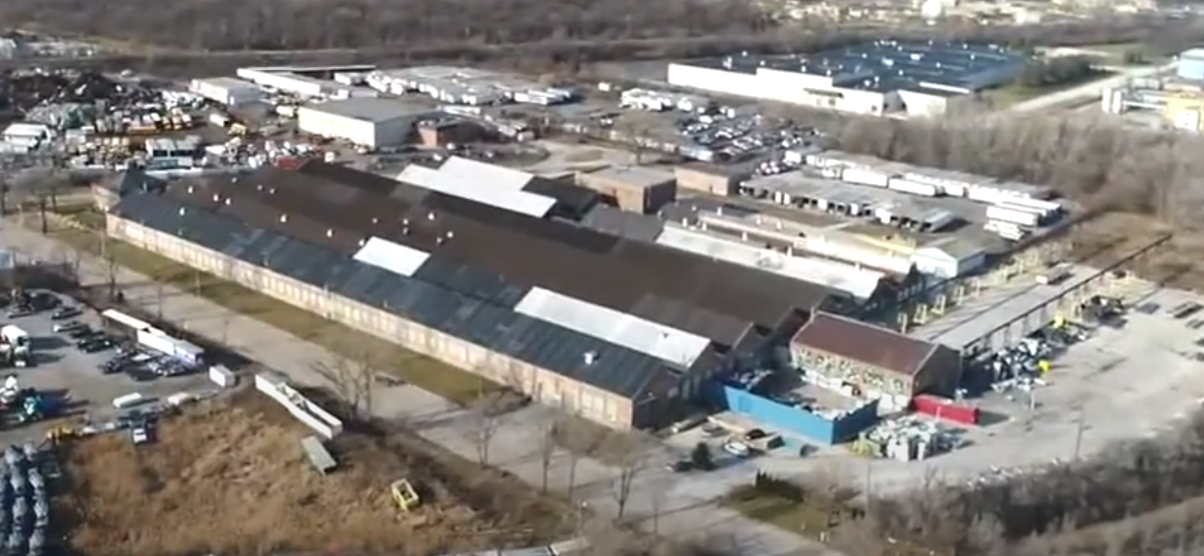 In the 1980s Maurice Rosenband's son, Phil, took over and he put his stamp on the family business, launching a new company called Morgan Marshall in 1987. The company initially produced record archives for universities and also began fabricating big, warehouse-like shelving for its clients, two of the most important being Lowe's and Walmart. 
Phil Rosenband's timing was prescient: in 1987, Walmart opened its first Supercenter, and two years later, Lowe's moved from operating small stores to warehouse stores. In the mid-90s, the company was approached by Old Navy, a then-unknown apparel retailer who would soon become the fastest retailer to reach a billion in sales, and helped Morgan Marshall grow to nearly $100 million in revenue.
In the early 2000s, Morgan Marshall was operating under the banner of a global conglomerate. A third generation of the Rosenband family, Jonathan, rejoined the company during this time. Despite the company's success, with an economic recession looming, the conglomerate sold off the product line made at the facility.
The building, however, was not part of the selloff. The family kept ownership of the building. The family had hundreds of thousands of square feet of warehouse space that was empty, but it wouldn't stay empty for long.
Rebirth
In 2008, one of Morgan Marshall's oldest customers, Walmart, came calling. The retail giant was looking for a partner with the capabilities to refurbish their in-store fixtures that would get battered by shoppers. 
Jon and Phil Rosenband, along with Jon's brother Andy, who was winding down his professional soccer career, a new company called Morgan Li was launched in 2009.
Shortly, thereafter, in addition to refurbishing the retail fixtures, the company began to ramp up production, including its woodworking capabilities, and expand into new markets such as the hospitality industry. 
Understanding the challenges and opportunities in the retail space, Andy and Jon saw retail spaces moving from bland to bold—and reshaped Morgan Li to fill the gap.
Customization was a hot trend—and Morgan Li found itself both nimble and scalable enough to do the job. Between the Chicago-based "Morgan" and global operations from "Li," clients received a unique blend of customization and scale, Andy Rosenband said.
Have something to say? Share your thoughts with us in the comments below.