August 31, 2010 | 7:00 pm CDT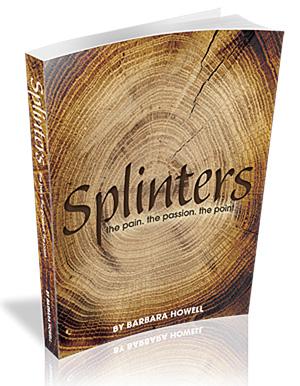 All of us, especially now, encounter daily obstacles in our business and personal lives. But I'm guessing few of us have run up against the challenges faced by Barbara Howell. She overcame repeated financial, physical, and personal setbacks to successfully develop a small woodworking manufacturing business building mostly custom display boxes, even though at the start she knew nothing about woodworking or business.
Now, let me warn you right away, this is not a business education book. You're not going to garner any new manufacturing efficiency ideas. In fact, most of us connected with the established woodworking industry will shake our heads at some of the ways Howell approaches her woodworking problems. What she doesn't know about woodworking would fill several books this size. But that's not the point.
What this book is about is the perseverance of one woman bucking the odds without benefit of government bail-outs or much formal education. The book is chock full of dysfunctional family members and tales of bad luck, bad habits, and downright incompetence in a wide arena of skills. Howell faces the divorces of her children, her husband's battles with cancer and mental illness, and even her brother-in-law's murder conviction.
But you just keep coming back to how this woman refuses to quit. Faith, stubbornness, whatever, she just keeps going. Today, her business, Southern Ladies Showcases, distributes products internationally and counts a number of the rich and famous among its clientele.
Some of the stories are poignant, and some are pretty funny. There are lots of road stories because her first primary marketing venue was craft fairs and flea markets across the South and Midwest. I don't think I'd want to be on any highway near this woman when she's driving and hauling her 58-foot trailer, rivets popping, and panels held together with duct tape. Then there's an incident where she unwittingly participates in an FBI sting operation.
In one sense, this book is like watching one of those old cartoon car chases on a winding mountain road. You know the ones - where the vehicles keep crashing against the mountain and into each other and swerving way over the cliff edge or even launching into thin air. When you're done you'll breathe a big sigh of relief that you are back on solid ground and you don't have half the troubles this woman has had to deal with. Recession? What recession?
Have something to say? Share your thoughts with us in the comments below.