Planed lumber pieces that are bowed
September 24, 2019 | 3:51 pm CDT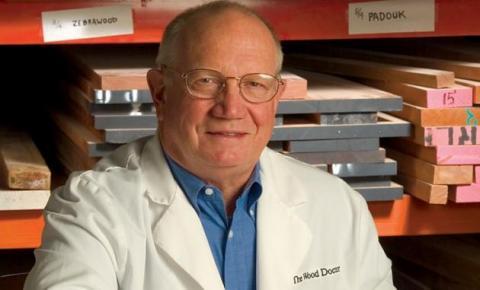 Q. We have some lumber that we planed on our two-headed planer. We are certain that the lumber was flat going and coming out. We then stacked the lumber and now about four weeks later, we are seeing a lot of pieces that are bowed. In fact, within the stack, all are bowed the same direction…ends down and center up. Where should we look?
A. We know that stacking for drying was OK or else there would have been warp before planing. We know that longitudinal stresses from the tree are OK for the same reason. If we had drying stress, then we would see bow right after planing. If the issue was with the wood itself, we would expect about half the pieces to bow one direction and the other half to bow the other direction.
So, because all are bowing the same direction, we know that the issue is caused by the planer. I suspect that your machine is set-up incorrectly and is taking more wood off the top face than the bottom. (or vice versa). This creates a moisture gradient; when the moisture balances out after a few days, the small amount of lengthwise shrinkage on wetter side causes this uniform bow. Have a factory technician go over your machine and also give the employees a few tips on set-up.
Gene Wengert, "The Wood Doctor" has been training people in efficient use of wood for 35 years. He is extension specialist emeritus at the University of Wisconsin-Madison.
Have something to say? Share your thoughts with us in the comments below.