Lean Summit: Power-packed week
October 13, 2023 | 3:56 pm CDT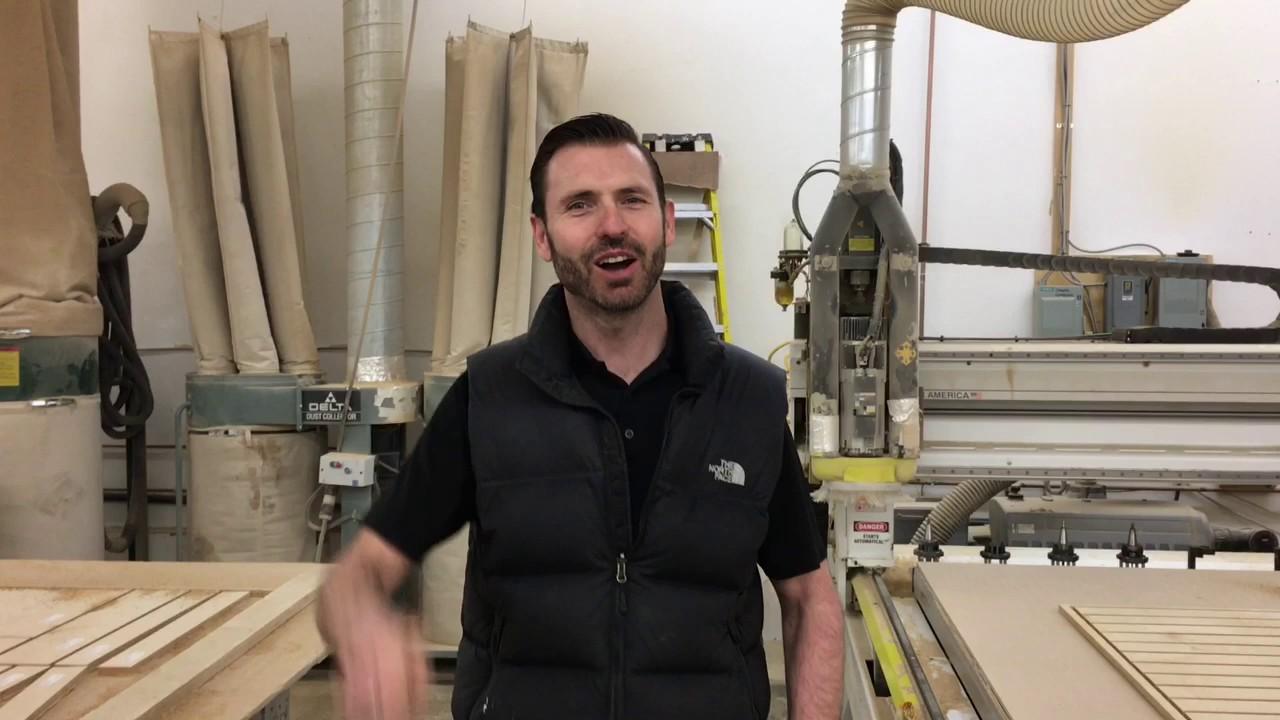 I think I just had the best most impactful week of my entire life. You have heard me preaching it before, and you will hear it again, that you need to get out of your factories and see what other lean companies are doing. Well, I took my own advice and put it on steroids last week. It was an absolutely crazy schedule, but we made it happen, and it was nothing short of over the top.
Here is what the week looked like:
Thursday: Tour Windmill Cabinet, Chatham, ON
Friday: Tour Woodland Horizon, Drayton, ON
Saturday: Fly to Ireland, UK for 2 Second Lean Summit
Sunday: Brunch with 200 lean maniacs
Monday: Tour Seating Matters, Ireland, UK
Tuesday: Full-day seminar with speakers from across the globe
Wednesday: Fly to Germany
Thursday: Tour Yellotools, Windeck, Germany
Friday: Come home.
I will attempt to give you my #1 takeaway from each visit. Let's get started.
Windmill Cabinet: Owners Jon and Will have practiced lean for several years, and I have watched their improvements. On this visit, the changes were absolutely radical. There was not a single drawer, cubby, cabinet or storage container without a giant label. Every area has crumb trail instructions where to find more, ultimately triggered by a Kanban card. I couldn't believe my eyes. Jon said, "The label/kanban feature on the Quantum lean website was a game changer." Lean Lesson: Eliminate searching, there is no value added looking for things.
Woodland Horizon: I've known Laverne, the owner at Woodland Horizons, for several years. He always impressed me with his amazing factory, the adaptation of technology and systems. It's always fun to see a highly automated company at work, but on this visit we were fortunate enough to catch their morning meeting. For 20 minutes each morning all hands are on deck, starting with stretches. They talk about improvements they are working on, then everyone has the opportunity to give gratitude. Next, they engage in a short team activity. We found ourselves all with balloons tied to our ankles out in the parking lot, 30 adults having the fun of children, it was awesome! No question why Laverne has one of the best company cultures I have ever seen. Lean Lesson: Culture eats strategy for breakfast.
Seating Matters: (see video below) Ryan, Martin & Jonathan have created something almost impossible to fathom. Was the factory clean? Likely more so than a hospital. Was the factory organized? More than the Navy. Were their people engaged? They could literally all be lean transformation consultants. I've never witnessed such high level application of Standard Work and Kanban in my life. I think Toyota could tour that factory and be very impressed. I think anyone serious about Lean and wanting to learn how to apply it, should find a way to get to Northern Ireland and see what Seating Matters is doing. They have lots of Youtube videos; check them out. The big takeaway for me on this one was leadership. If your factory isn't doing what you think it should, look no further than the mirror. Lean Lesson: Be the leader people want to follow.
Full day Seminar: This was a spectacular line up of speakers, each with a small gem they would bestow on the audience. This was the lineup:
Brad Cairns, Quantum Lean/Stolbek/Best Damn Doors - The manufacturing continuum. Takeaway: A breakdown of how to analyze your work, people and passion for ultimate performance.
Paul Akers, Fastcap, emphasising the summit's purpose, to connect, inspire and internalize.
Mr. Amezawa, Toyota, outlining Toyota's principles and practices.
Lucas Holland, Fastcap, lessons in lean leadership. Takeaway: First people feel, then they talk, then they act. Focus on making people feel good at work, and the rest falls into place.
Michael Althoff, Yellotools, talked about a trip where he was watching surfers and learned a valuable lean lesson. It's not all about making improvements one after the other. It's enjoying the whole process, including the time between improvements. Like waiting for the next wave. Takeaway:  Don't panic if you're not in a constant state of improvements. It will happen and when it does; enjoy the ride.
Brendan McGuran, simple scaling, teaching us 10 proven principles to 10x your business. Takeaway: Your company will not scale by accident, be intentional with growth and use a proven system.
Sakashi Umemura, Mifune (second tier supplier to Toyota), "In Conversation with Paul Akers." Mr. Umemura is 81 years old and still actively running his factory. They make 8 million parts a year and only have 35 defects! And he was very disappointed in this statistic. Most of us can't even imagine making only 35 mistakes a day, never mind per year. Takeaway: The goal should always be "0 defects" period; stop making excuses for mistakes and fix them.
Kolbe Akers, Fastcap, "Pivot or die." Kolbe emphasized the importance of being able to pivot not only in business but in your personal life. His story was astounding. He was over 400 lbs. and not in a good place, hanging out with the wrong people. He decided to pivot, change his friends, change his habits and the man on stage was a complete transformation. Takeway: If you want to help others, you first have to help yourself. I think many people have this backwards.
Filipe Marques, Torre, "Break down and rebuild 2 Second Lean." This was possibly the most controversial talk of the summit, and I loved it. He asked the audience, "Who has read 2 Second Lean?" Every hand in the room went up. Then he asked the million dollar question "Who is it working for as good as we witnessed today at Seating Matters?" Every hand when down except for one (Michael from Yellotools) so his question was so simple and so powerful, "What are they doing differently than we are?" Takeaway: Check your ego at the door. If your factory doesn't look like Seating Matters, you're still doing something wrong despite the fact you think it's right.
Marc Braun, leaders as coaches. Marc demonstrated beautifully the importance of coaching. Who do kids remember from high school or college as their great influencers? Often it was a great coach. We tend to lose (or not develop) that talent as business owners. Takeaway: everyone should have a coach, your people should have you. Now, who do you have?
Brad Cairns, Quantum Lean/Stolbek/Best Damn Doors. In the closing talk I tried my best to emphasize the importance of the people you surround yourself with. Show me your friends, and I will tell you your future. I wanted everyone to leverage their lean communities for support, advice and guidance. The answers you get might shape your future.
I hope this inspires everyone to get out of their factories, meet people, learn and grow. Remember the famous words of Grant Cardone, "The more hands you shake the more money you make."
Have something to say? Share your thoughts with us in the comments below.