Compact, automated boring and grooving machine is CNC powered
July 5, 2016 | 11:54 am CDT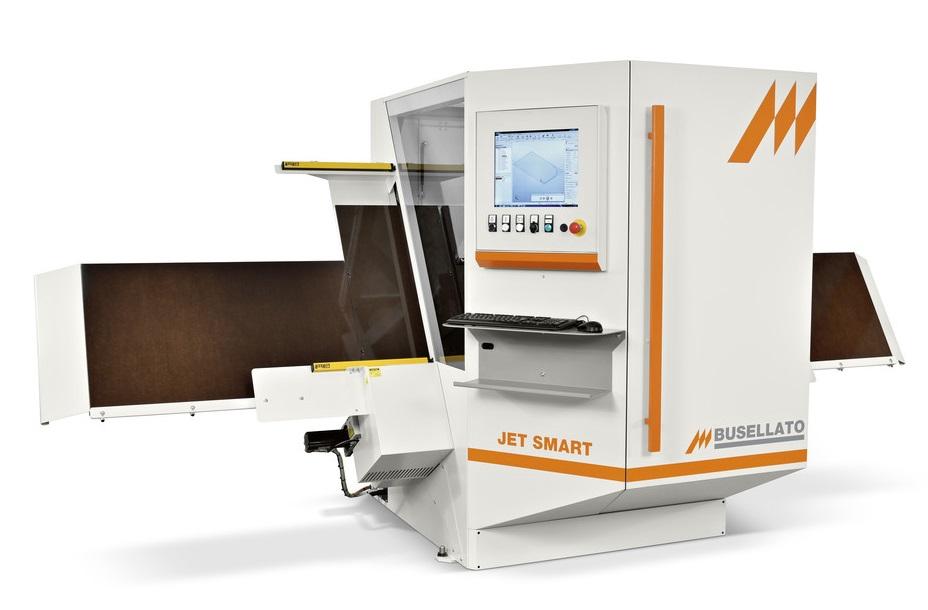 Jet Smart is an automatic drilling machine from Casadei-Busalleto, aimed at small and medium woodshops and cabinetmakers. To be shown at IWF 2016 in Atlanta, August 24-27 in Booth 6729, the Jet Smart automatically does boring, cuts grooves, and performs CNC controlled routing as well.
The vertical design of the Jet Smart means it can fit in a compact area. It takes a space about 7 feet by 14 feet. Operators set the panel into the Jet Smart, which then takes up the workpiece and machines it without further intervention.
Casadei-Busalleto says Jet Smart delivers perfectly aligned joints aligned based on an automatic read of the workpiece dimension, that will s adjust and correct for
differences between actual panel length, and the settings entered into the machine.
Jet Smart scans the front edge, and then pulls the part into the machine using its  bottom-edge clamps units, holding it down with a pressure beam. Because of the manner in which it handles materials. the Jet Smart can also work with material that has already been edgebanded, as well as unfinished board.
A PDF details the Jet Smart CNC operated boring and grooving machine.
Have something to say? Share your thoughts with us in the comments below.