Live from IWF: New tooling technology
August 23, 2018 | 9:54 am CDT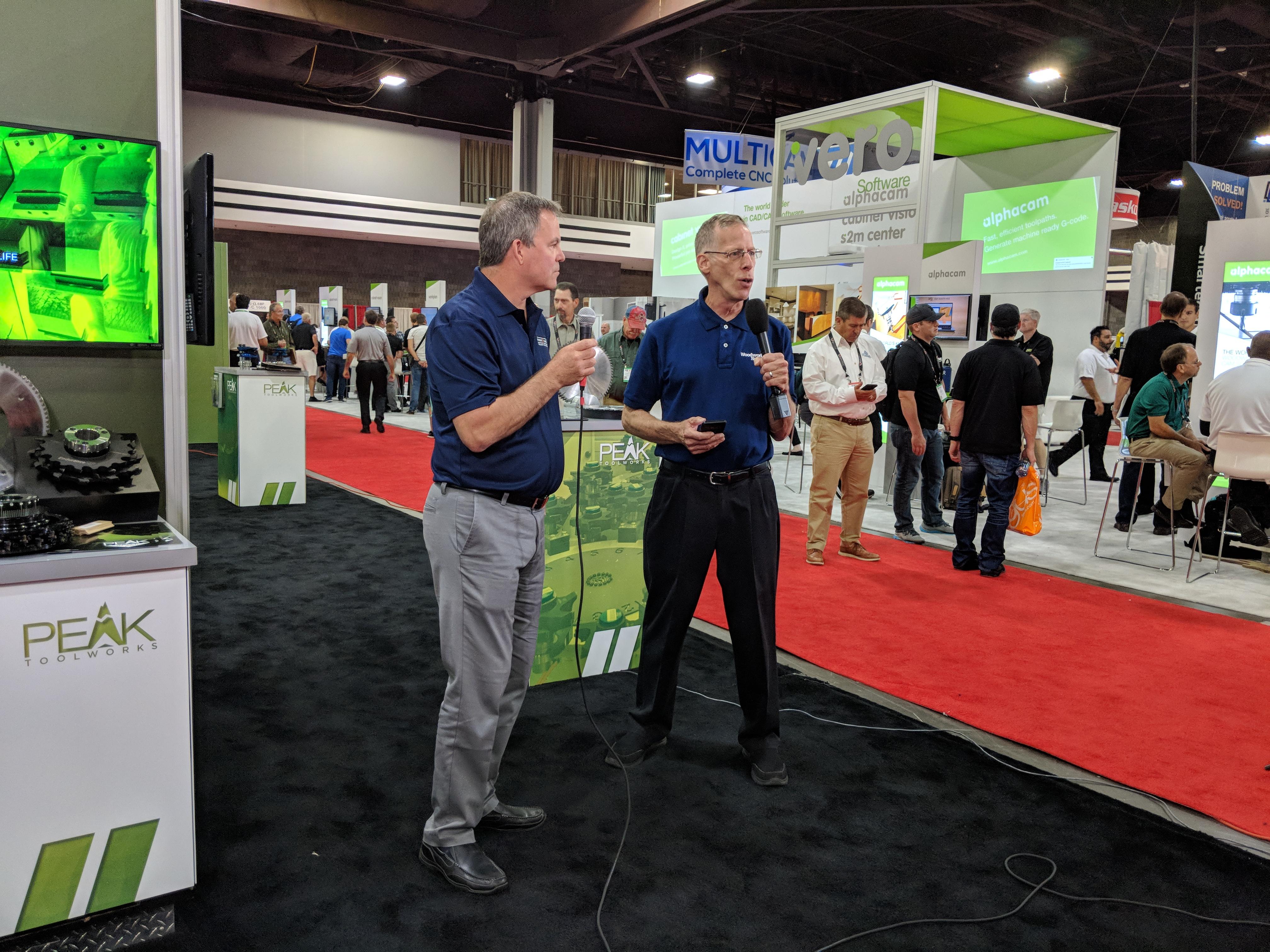 Woodworking Network presents live video from the IWF show floor in Atlanta, GA. Join us as Senior Editor Bill Esler talks with representatives from Frontline Tooling Solutions (booth #4728) about their brand new tooling technology. Viewers are welcome to ask questions which will be addressed live during the broadcast.
A new grade exclusively for the woodworking industry? You bet. Endurance Diamond Tooling is specifically designed for solid wood making it possible to use PCD in applications where only carbide and HSS have traditionally been used. From the largest new cutting tool and service provider in North America, Peak Tool Works & Maxxlife Service Center. See us LIVE at booth #4728 at IWF.
Frontline Tooling Solutions is the largest new cutting tool and service provider in North America. Earlier this year, Frontline Tooling Solutions launched two new businesses: Peak ToolWorks and MaxxLife, aimed at streamlining the delivery of Frontline's products and services to the wood manufacturing marketplace.
Peak ToolWorks creates a one-stop-shop for all woodworking and composite tools owned by Frontline, whose brands include NAP Gladu, General Saw, RKO Saw, SuperSand, Intooligence, Techniks, Parlec, as well as Frontline-branded tools. including key brands such as Peak Tool Works (formerly Nap/Gladu); Riverside Tools; Intooligence; and Maxxlife Service Center for tool sharpening and repair.
Have something to say? Share your thoughts with us in the comments below.