Lingrove's The Loft offers industry a non-wood biomaterials development lab
November 27, 2018 | 11:27 am CST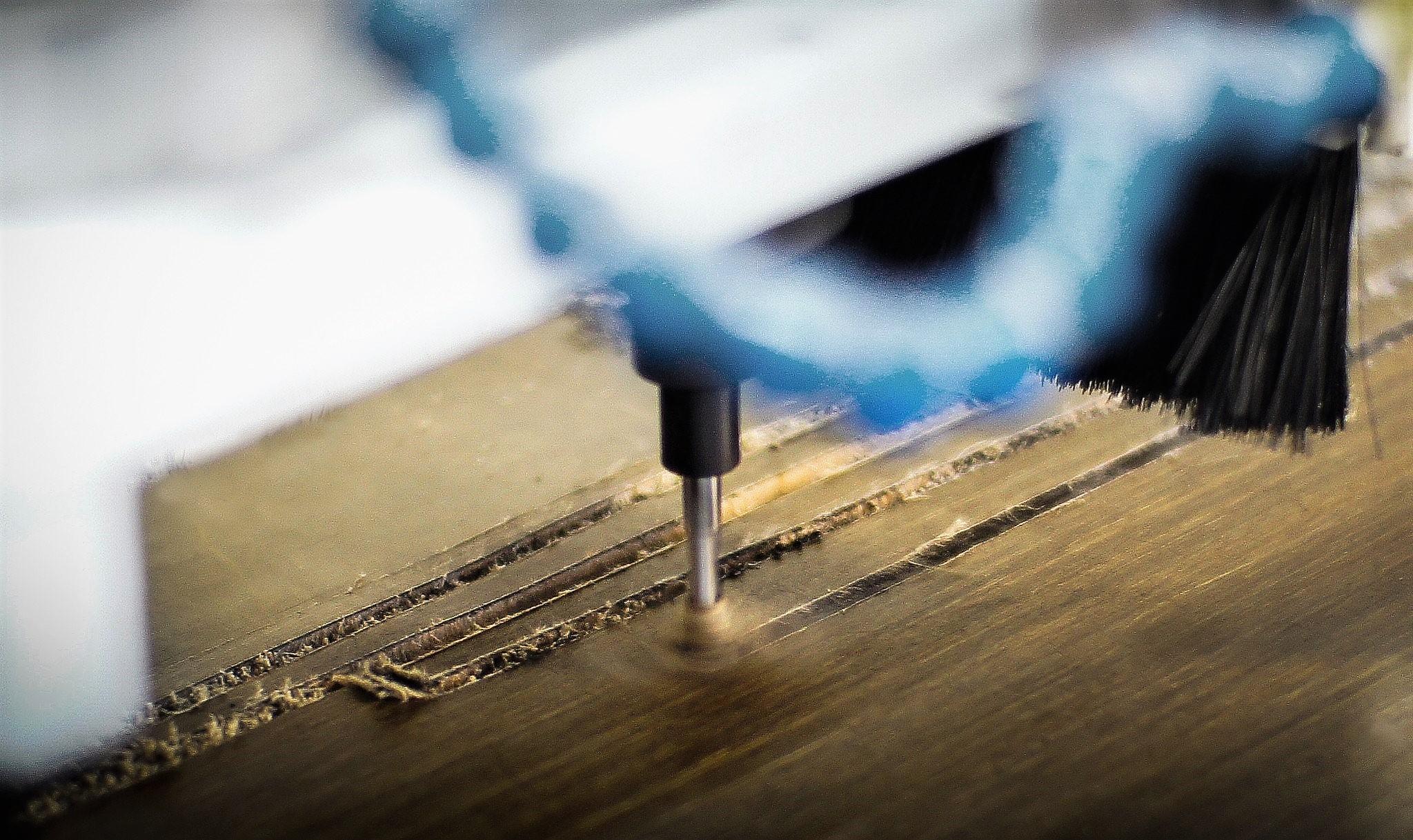 SAN FRANCISCO - Lingrove has launched the world's first biomaterials product development accelerator, The Loft, in San Francisco. "At The Loft we're offering materials know-how and business mentorship to help other makers bring innovative and iconic products to market," says Joseph Luttwak, CEO.
Luttwak himself launched a product and then a business, 
Blackbird Guitars, using panel and laminate 
made from Lingrove's patented, carbon-negative Ekoa bioresin composite material. The mouldable and cuttable material is a sandwich made from layers of plant-based linen saturated in bio-based resins. 
The Loft at Lingrove is intended to serve as a launchpad for natural composite products and structures, Luttwak says, and was created to help designers, engineers, and manufacturers explore good design with an entirely new class of composite panel.
Ekoa natural composites are made of linen fibers and plant-based resins that evoke the best woods. The linen panel is stronger than wood-based engineered panel. Like wood it sequesters carbon, while requiring less energy to manufacture. 
Although old-growth spruce is considered the gold-standard material for acoustic stringed instruments, Ekoa is lighter and thus more resonant, with "very few drawbacks," Luttwak says.
"Ekoa's fabric component, linen, is one of the oldest high-performance materials and absorbs higher frequencies like wood does." Ekoa looks and sounds like real wood, something the music industry could use more of these days: High-end instruments are made of increasingly scarce rainforest wood, which is creating a supply-chain issue for instrument manufacturers.
At the
2019 Executive Briefing Conference
, April 14-16 in San Jose, California, Luttwak will make a technical presentation on the properties and applications of Ekoa, and the development of his business at Blackbird Guitars, based in the Mission District of San Francisco. Attendees can also coordinate a visit to The Loft either before EBC, or afterward. 
Benefits of applications built with Ekoa include: 
● Three-dimensional moldability
● Authentic natural "grain" finish
● Higher stiffness-to-weight than steel
● Planet-friendly manufacturing and materials
"We used Ekoa to differentiate Blackbird Guitars, and now we're on a mission to help other makers develop iconic products that everyone can feel good about," Luttwak says. "We provide the know-how, space, and partners that will help you take the materials of the future from prototype to market."
Luttwak says the Lingrove Method employed at The Lab for new product development includes the following steps:
Select - Create visionary products and structures with natural fiber composites 
Develop - Rapid prototyping and development from proof of concept through manufacturing
Connect - Launch product via third-party retailers and crowd-funding
Scale - Expand customer base, increase production quantities, and create product families
Luttwak believes that iconic designs must start with better materials. He feels Ekoa 's design flexibility sparks innovation, and its light weight enables superior performance in certain applications. Developers of new products using it differentiate their brand with the use of high performance yet ecologically sound materials.
Launching a profitable product-based business follows these steps:
Rapid prototyping and development
Support and industry partners to help you scale
Strong brand differentiation for selling direct and/or wholesale
Since its founding, Blackbird Guitars has pioneered the design of quality small body instruments. Savoy is its diminutive 'O' size model described as having a big, full-size voice and scale length yet that can fit in a ¾-scale case. The warm Ekoa linen driven tone is the culmination of Blackbird's experience in advanced instrument materials and manufacturing.
Savoy derives its name from the region in Europe home to the Alps and Alpine Spruce—the same species used by Stradivarius. Made with the Ekoa linen and bio-resin material, which is benchmarked against Alpine Spruce. Yet the Ekoa soundboard is more resonant than Spruce as it is even lighter. 
Founded in 2005, Blackbird has built a loyal global following crafting uncommonly resonant and resilient Ekoa and carbon fiber composite acoustic guitars and ukuleles. Designed for the most demanding musicians, these performance-­grade, travel­-ready instruments have weathered everything from packed concert halls to life in Antarctica. All Blackbird instruments are crafted in their San Francisco workshop.
"We see a world where high-performance, durable, beautiful, and carbon-negative products reverse climate change," says Luttwak. "Get in on the ground floor of The Loft, launch your visionary product, and lead the movement that will reshape the world with better design through natural fibers." Contact The Loft by writing
info@lingrove.com
. 
The 2019 Executive Briefing Conference, running April 14-16 at the San Jose Marriott, provides strategic and practical information that addresses manufacturing challenges, and a forum for discovery. EBC helps executives anticipate business opportunities and beat the challenges that lie ahead and will ignite and inspire business leaders to create change when they return home.
www.executivebriefingconference.com
Have something to say? Share your thoughts with us in the comments below.