A Woodshop's Collaborative Journey to Build Baselamp 2015
June 24, 2015 | 9:40 am CDT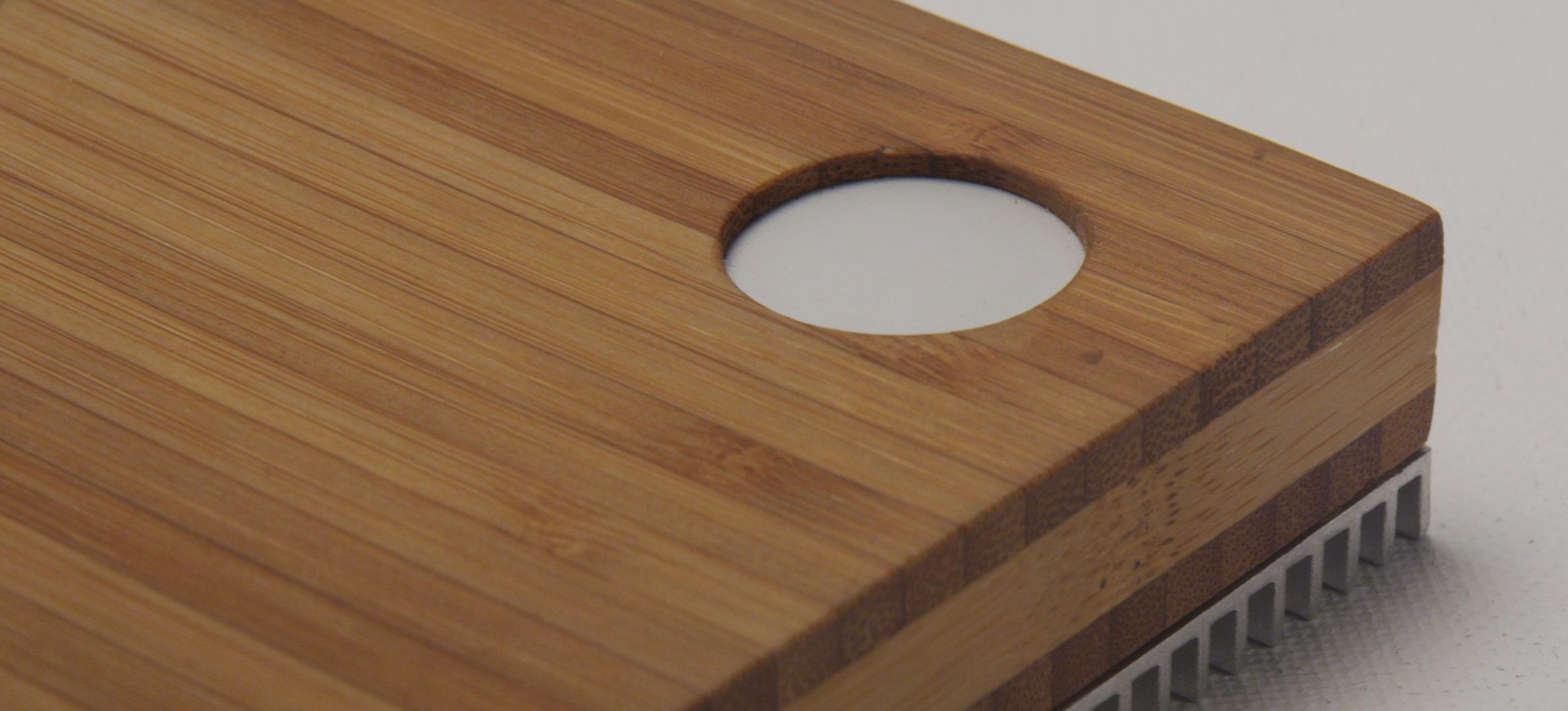 A lot of people reached out to me to share their collaborations, so I thought I would share the newest one of mine. 
When a good friend of mine who owns a lighting company said he wanted to use wood in his latest lighting project I was more than happy to lend him a hand. His lights mostly use metal and rope so he was a little out of his element, but that's the great part about collaborations. While I explained the differences between laminated veneering vs solid wood he opened my eyes to the wide world of touch-capacitive aluminum dimmer switches. As I would wax poetic over the sheens and feel of wood finishes he detailed out the mysteries of LED. I have said it before, but it needs repeating; collaborating outside of your industry not only brings you down untraveled roads it also opens up roads you never knew existed.
It may seem like I am mostly focusing on the mental aspect to the collaboration, but the physical workspace is just as important. He knew the concept of what he wanted but like anyone who has ever taken an idea into reality can attest to, ideas and reality can be very different.
(View Slideshow)
We went through my entire wood sample catalogue, passing on the simpler choices and longing over the overpriced exotics. We ended up with Bamboo for the light wood and Walnut for the dark, a pairing that I love not only for the color contrast but for the idea of newer material paired with the standby classic.
Then came the prototypes. Knowing that the final product would be CNC machined didn't stop us from completing all the originals by hand. I'd like to think I left him with more plunge routing and cross cut skills than he started with and I think a quick look at the difference between test one and test twenty will back up that claim.
The collaborative steps, both on the metal interaction and the physical workmanship are all there to see in the final product. I am a furniture maker and this piece was a lamp, so I was more than happy to take a consultant role and be backup for whatever technical or sourcing questions he needed. Who knows, maybe furniture with built in lights are in the future for me one day…If so, now I know who to turn to.
You can check out more information on the final product as well as video here -
Baselamp
Have something to say? Share your thoughts with us in the comments below.