Ethan's Tool Of The Week - Milwaukee's M18/M12 Wireless Jobsite Speaker
April 28, 2017 | 5:59 am CDT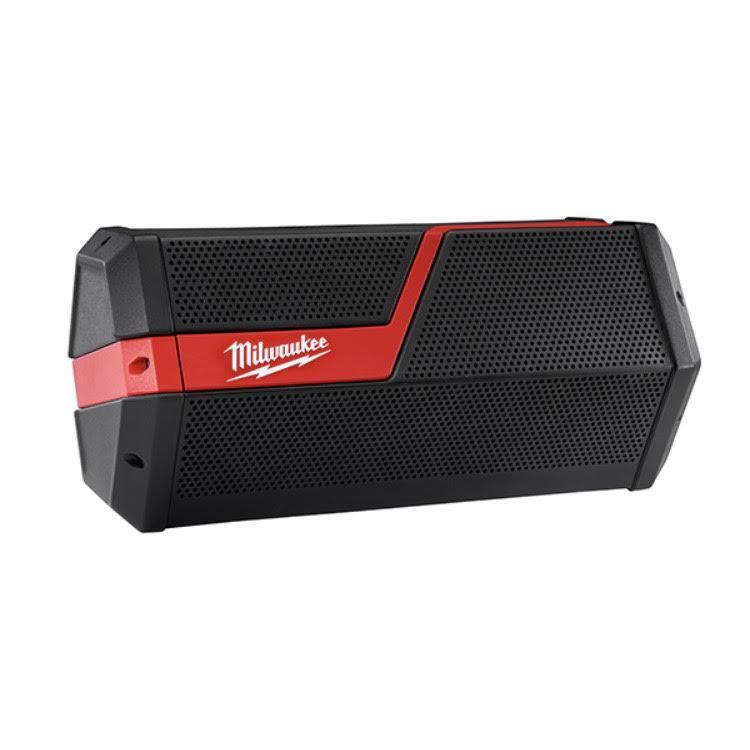 For this edition of Ethan's Tool Of The Week, I'm highlighting Milwaukee's M18/M12 Wireless Jobsite Speaker, because working without music is a sad sad thing.
First off I have to talk about the design. As a writer I'm supposed to have a lot of descriptive words to throw around, but when I first took the speaker out of the box the only thing that came to mind was, this thing looks so good. Before I even turned it on I knew I wanted it in my shop. 
And once I turned it on, I knew it was going to stay in my shop and come to my project sites and go outdoors with me and to the beach and… well you get the idea, it's my new best friend. 
It delivers clean sound from 6 speakers with solid bass and pleasing treble. And the 40W dual channel digital amplifier lets you play it loud in noisy situation without distortion. Perfect for work environments. 
You have the ability to stream Bluetooth from over 100ft away or hook it up directly with an auxiliary cord. 
For power, you can use an M18/M12 Milwaukee battery or the tried and true plug in method. 
This all combines to make sure you can play tunes no matter where you find yourself during the day. 
And as if you needed another reason to love it, as an extra bonus, you can charge your phone off of it.
Like any Milwaukee product, it's tough too. With an impact resistant roll cage and reinforced side caps and speaker grill it can bounce around in the truck and still come out looking good. 
For those about to Rock, Milwaukee salutes you.
Have something to say? Share your thoughts with us in the comments below.