AkzoNobel shows updated 2018 color trends for wood coatings
April 18, 2018 | 1:31 pm CDT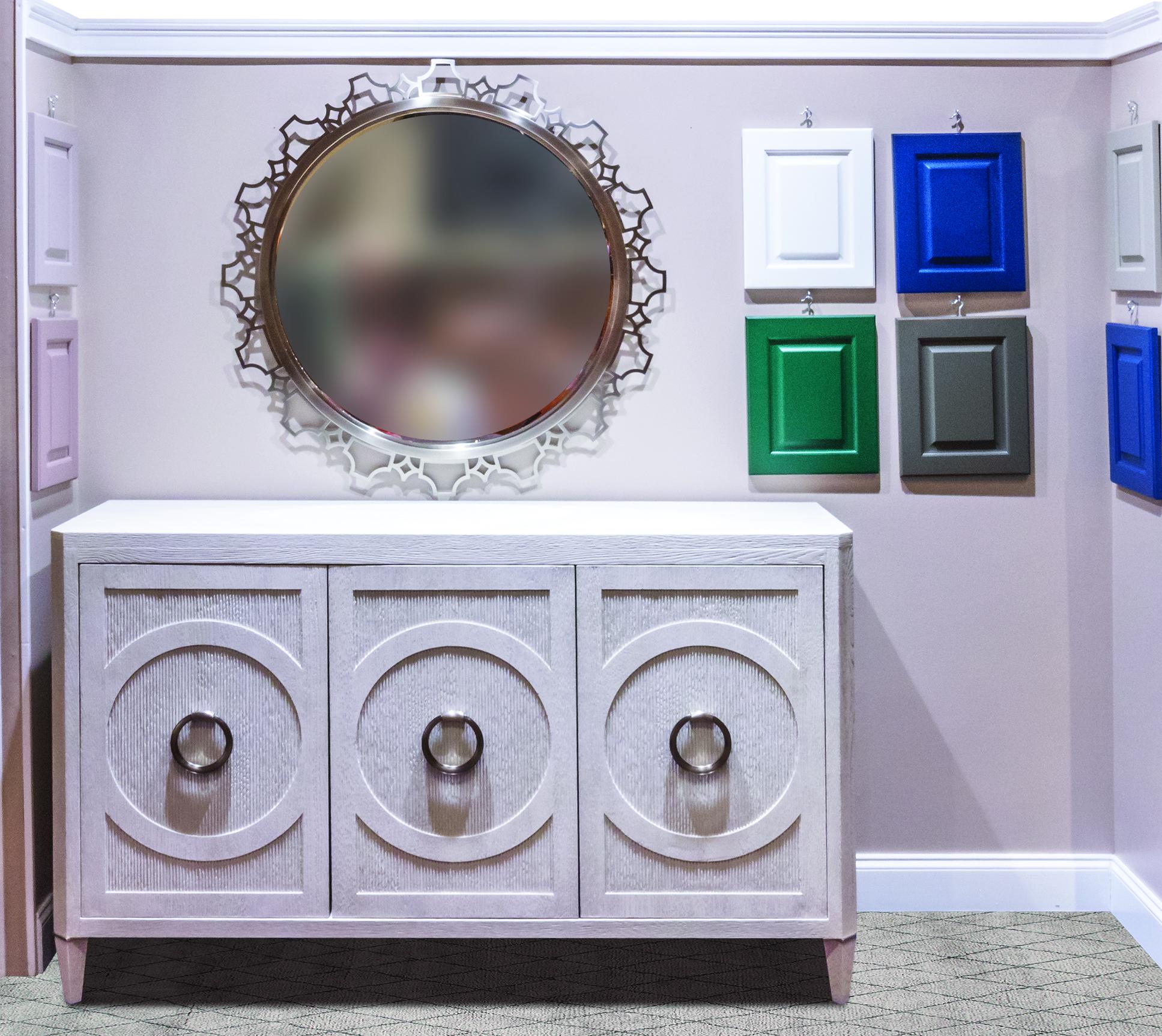 HIGH POINT, N.C. -- AkzoNobel experts on wood coatings design are presenting a newly updated exhibit on color and styling trends at the Spring 2018 High Point International Home Furnishings Market.
At the event, trends for furniture, cabinetry, flooring and building products are on display for manufacturers, designers and product developers across the wood industries. One of the exhibit highlights is an updated perspective on Heart Wood, the 2018 AkzoNobel Color of the Year.
AkzoNobel color stylists also continue to see that two trend predictions announced during the Fall 2017 Market are still holding true. These trend predictions were based on both research by Robert Haley, color trends manager for AkzoNobel's Wood Coatings business, and work completed by the studio artisans in the AkzoNobel Color Studio in High Point:
Two-tone finishing remains popular, especially the use of charcoal, black-and-white finishes on grainy woods, and modern design on rustic finishes.
Gray continues to be an on-trend color in home decor, with a preference toward charcoals and other deep gray finishes.
Akzo Nobel's Historically Modern.
The updated exhibit at the Spring Market will showcase these trends and the overall evolution of today's wood finishing trends. The four updated trend areas will include:
1. Historically Modern – Dominant wood tones, mixing contemporary looks with historically relevant pieces;
2. Reclamation – Products that are weathered, raw and organic, and that show the imperfections in wood;
3. Pearl and Metallic – A mix of modern and transitional that sparkle with a contemporary shimmer; and
4. Opaque – The style dominating cottage and lodge design, with two-tone looks that can also be
used to create a dramatic contemporary style.
The exhibit will be presented at a client appreciation gathering hosted by AkzoNobel at the Spring Market, with nearly 200 industry leaders from around the world in attendance. Customers will have the opportunity to engage with studio artisans to review the finishing trends and see different species of wood panels displayed in novel ways. The exhibit will also highlight the Color Studio's artistic capabilities via an impressive wood finishes display devoted to steampunk, which is a style of design that combines historical elements with older technologies inspired by science fiction. See http://www.akzonobel.com.
Have something to say? Share your thoughts with us in the comments below.