Making hardware installation easy
November 1, 2019 | 6:20 am CDT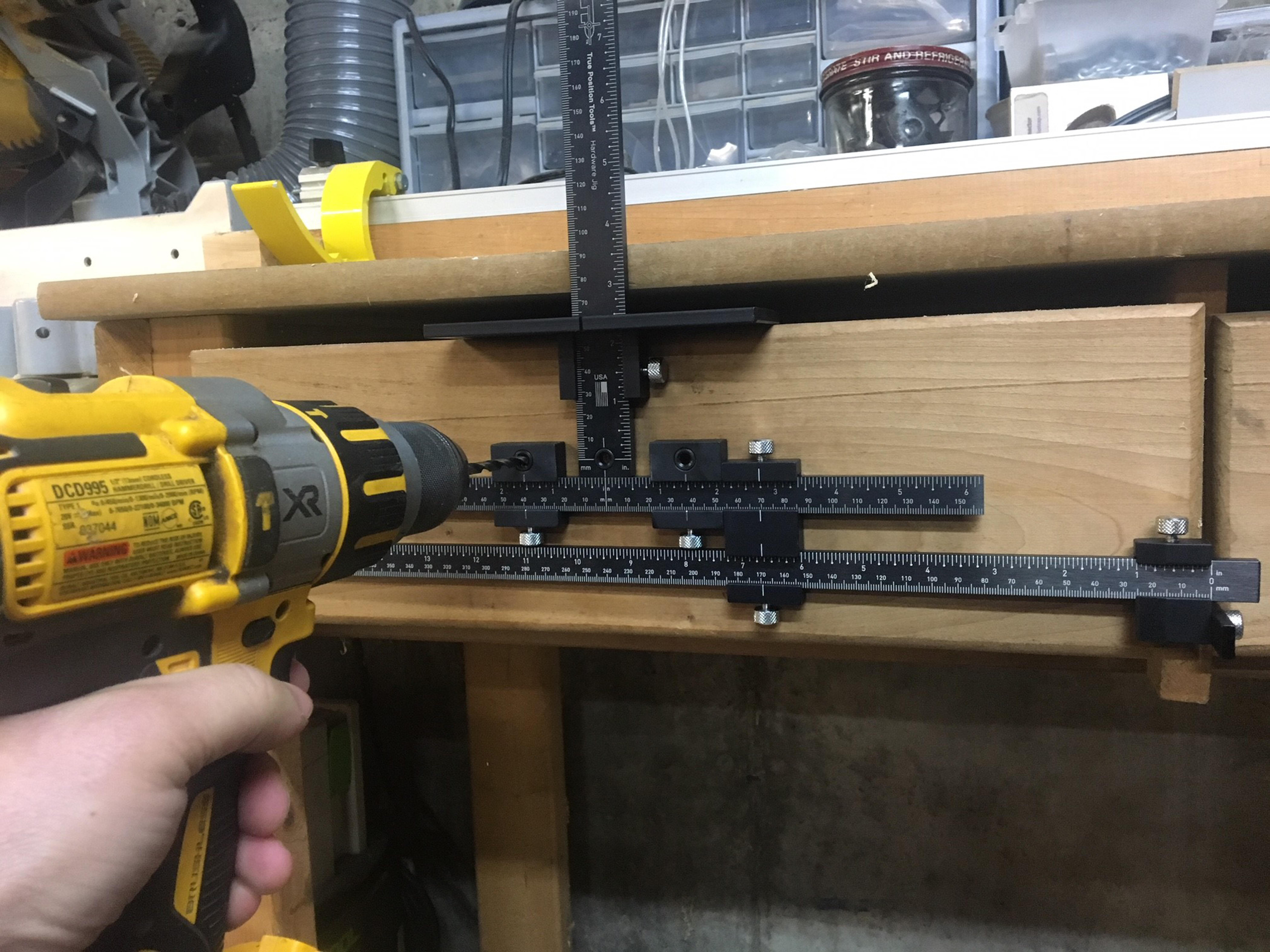 Photo By Drilling for drawer hardware is precise and quick with the True Position Tools hardware jig.
After working hard to make a beautiful set of kitchen cabinets or any other case goods, one of the fastest ways to ruin that nice work is to install hardware such as knobs and pulls incorrectly. Most of us have developed simple wooden jigs over the years to idiot-proof the process, and I've mostly thought the professional jigs were overkill. But having used the True Position Tools jig, I've changed my mind.
Why a pro jig?
Simple jigs for installing knobs and pulls usually involve some centering or edge alignment device such as a ridge or marked centerline. That's fine for positioning and eliminates mistakes, but shop-made or site-made jigs rarely have anything like metal bushings, so the more you use it, the less precise it becomes as the drill holes widen with use. And then, of course, you probably tossed or lost the jig after the job was done and had to make a new one next time.
True Position jigs are finely machined metal jigs with metal drill bushings and high-visibility inscribed measurements in metric and Imperial measure. The versatile arrangement of sliding stops, center marks and multiple drill bushing locations allow you to adjust the jig for just about any application. They come packed in a blow-molded plastic case complete with drill bit and drill stop.
Easy use
Setting up the jig is fast and easy. There are easily adjusted sliders and stops to position the drill holes exactly where you need them. You can use center marks, measurements, and/or edge stops to set up the position as you prefer. Instructions that come with the jig show strategies for knobs on doors or drawers, handles on typical doors and drawers, as well as large handles on doors and drawers.
In addition, the kit comes with line boring attachments, if you need to manually drill 32mm spaced shelf pin holes. You can also use the jig to install hinge hardware. Short of having all the drilling done as part of a CNC machining program, this is about as precise and easy as you get. And you don't have to remake the jig for every job. For more information, visit truepositiontools.com.
Have something to say? Share your thoughts with us in the comments below.