WPE Live keynoter to address 'surprisingly resilient' housing market
September 16, 2020 | 12:33 pm CDT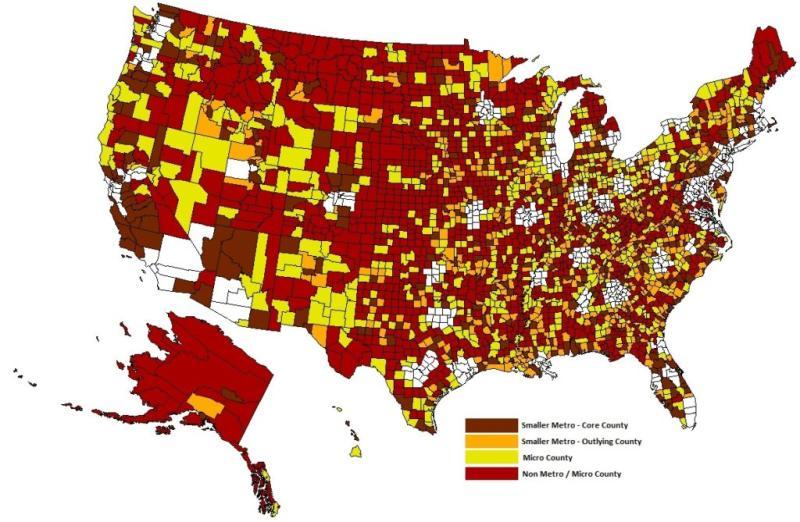 Danushka Nanayakkara-Skillington, assistant vice president for forecasting and analysis of the National Association of Home Builders, is openly optimistic about the home construction industry's prospects.
"It's been a most interesting year in the sense that we never anticipated the huge demand by the number of people who want to buy a new house right now," Nanayakkara-Skillington said. "Obviously there was a lot of concern with how the housing sector would survive, but now almost six months into the pandemic, I can say there might be a slight decline compared to 2019 but it's not as bad as we initially anticipated. Demand has been a little bit higher. We just don't have enough houses anymore. Because of that, builders are out there building as fast as possible but at the same time because of the demand being so high, the cost of ownership has gone up, too."
Nanayakkara-Skillington, who will keynote the Oct. 15 Wood Pro Lancaster Live webcast, added that new single-family home sales are running nearly 5% ahead of last year. "Our current forecast is for about 718,000 new single-family homes to be sold this year. Last year, about 685,000 new single-family homes were sold."

The heightened demand of buyers seeking new homes amid a global pandemic is happening despite record lumber prices and double-digit unemployment. Nanayakkara-Skillington said the latest data indicates soaring lumber prices are responsible for adding approximately $16,000 to the average new home but that this increase has been mitigated by still attractive low interest rates. She added, that "lending conditions are tightening."
Addressing the tens of millions of jobs that have been lost since the onset of the pandemic, she said the unemployment surge has not had a huge impact on new home sales because it has been less prevalent among white collar salaried workers than hourly workers. "With more people in higher paying jobs working remotely, many are looking to move away from urban areas into a new home."
Nanayakkara-Skillington said developing and rolling out an effective vaccine for Covid-19 is key to arriving at a new normal. "We are looking at a two-year horizon before we think things get back to trend. We are assuming that there will a vaccine by the third quarter of 2021. That would actually help things calm down and people could go into a new normal essentially. That's why we think 2022 will be the year where things will normalize. But 2021 is still a moving target."
In spite of the uncertainty and disruption created by the pandemic, Nanayakkara-Skillington said, "what has pleasantly surprised us economists working behind scenes of the association, is how resilient the industry has been and how well it has adapted. I'm hoping this flexibility is something that we can learn from and grow. I think everyone has rose to the occasion."
Nanayakkara-Skillington's keynote presentation, "Crosswinds for Housing," will kick off the two-hour WPE Lancaster Live beginning at 1 p.m. ET. In keeping with the event's theme, "Adjusting to the Times," she plans to relate the current and forecast home construction and remodeling data to the overall U.S. economy. In addition to an overview of national housing trends, she will highlight key regional markets.
The opening keynote will be followed by two other timely presentations:
1:30 p.m. to 2:15 p.m. Applying Lean Manufacturing in Woodworking
Massimo Giliberti, grew up in a family kitchen cabinet manufacturing business and is founder of Studio5y, a New York City-based consulting firm. He will discuss how woodworking businesses can maximize their output and quality by implementing lean continuous improvement methodologies. While lean's origins are rooted in the automotive industry where products contain thousands of parts with yearly specification updates and minimal variations, it also offers tremendous benefits to the woodworking companies of all sizes. Gilberti will explore some of those lean tools and discuss how they can be used to increase efficiency and operational agility, eliminate roadblocks and drive bottom-line results.
2:15 p.m. to 3:00 p.m. Surviving and Thriving as a Small Shop
Jarin Smoker founded Seven Trees Woodworking of New Holland, Pa., in 2009. Since its inception, Seven Trees has grown to include an entire team of skilled craftsmen and women who love turning raw wood into beautiful pieces of custom millwork for both residential and commercial customers. The ability to design, manufacture and install a diverse range of products, including interior and exterior doors, kitchen cabinets, reception desks and retail displays has been integral to the company's continuing success. Smoker will discuss how his company has managed to stay busy amid a global pandemic.
Have something to say? Share your thoughts with us in the comments below.