Will Sampson to reveal 'What's Wrong with Pricing in Woodworking' at WPE Lancaster
June 27, 2022 | 8:27 pm CDT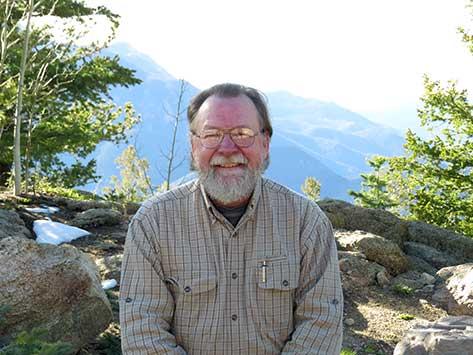 MANHEIM, Pa. – Estimating what to charge for a custom woodworking project is a delicate balance. Bid too high and the job is lost. Bid too low and the profit shrinks. 
While some woodworking companies are adept at project estimating, many more have not perfected the art of producing competitive bids and fall into the bad habit of guesstimating.
FDMC Editor Will Sampson will tackle the pricing quandary in a free keynote presentation, "What's Wrong with Pricing in Woodworking?" scheduled for noon on Friday, Oct. 14 at the Wood Pro Expo Lancaster Conference, After more than two decades of studying pricing in woodworking, Sampson has learned a thing or two about why pricing is so crazy and variable in this industry. Attend this session to learn what to do and what not to do in pricing projects to guarantee profitability and marketability.
Sampson will dive into the results of FDMC's popular Pricing Survey featured in the November 2021 issue of FDMC. Featured projects included a two-toned cherry kitchen, a maple-painted inset kitchen, a full overlay maple kitchen, restaurant booths, and bookstore displays. He will crunch the numbers bidders used to arrive at their final estimates including shop rates, construction hours, material costs, and other factors.
Sampson will also present a free keynote speech on Thursday, Oct. 13, titled, "Path to Professionalism in Woodworking." He will discuss common mistakes many small shops make as well as important tips to propel your shop to success.
The WPEL Conference is co-sponsored by FDMC and the Cabinet Makers Association. Other sessions of the conference include:
The Wood Doctor Is in, presented by Dr. Eugene Wengert, FDMC columnist

Getting Started in the Closets Market, presented by Leland Thomasset, Taghkanic Woodworking/Pawling Closets
   
Finishing Update: New and Current Coatings Technologies and Supply Chain Challenges, presented by Les Smith, National Sales Executive, Diamond Vogel Industrial Wood Coatings
Profit First for Cabinetmakers: Guarantee Profit from your Cabinet Shop, presented by 
Gregory Paolini, Director of Operations for Gregory Paolini Design

View the full WPEL event schedule. 
About Wood Pro Expo
Wood Pro Expo is a regional event for woodworking businesses that brings together suppliers and experts for a localized presentation of equipment and supply solutions. WPE includes a strong educational program on best practices for shop production and business management. The expo features a wide variety of equipment and supplies mainly geared to small and medium-size shops. The 2022 edition of Wood Pro Expo Lancaster takes place Oct. 13-14 at the Spooky Nook Sports Center/Warehouse at the Nook in Manheim (Lancaster County), Pa. For information visit woodproexpolancaster.com. 
For exhibitor information contact Lewis Goldman at [email protected] or phone 800-969-2212. 
More upcoming Woodworking Network events
Executive Briefing Conference (EBC), Sept 15-17, The Broadmoor, Colorado Springs, Colo.

Salon Industriel du Bois Ouvré (SIBO), Oct. 27-29, Centrexpo Cogeco, Drummondville, Quebec.

Closets Conference & Expo co-located with Wood Pro Expo Florida, April 12-14, 2023, Palm Beach County Convention Center, West Palm Beach, Fla.

Woodworking Machinery & Supply Conference & Expo (WMS), Nov. 2-4, 2023, International Centre, Mississauga, Ontario.
Have something to say? Share your thoughts with us in the comments below.