NewCNC to demo panel processing cell at WPE Lancaster
August 16, 2021 | 12:56 pm CDT

MANHEIM, Lancaster County, Pa. -- NewCNC will present live demonstrations of a nest/band/bore work cell at Wood Pro Expo Lancaster. The demonstrations will focus on cabinet manufacturing, door manufacturing, CNC boring, and CNC carving. In addition, NewCNC will demonstrate the process of cabinet design and manufacturing using CAD/CAM software, generating machine code, and then manufacturing the parts in an efficient nesting process.

NewCNC says the objective of its manufacturing work cell demonstration is to showcase solutions for common labor and production issues faced by wood products manufacturers. "We are all aware of the challenges manufacturers face in securing reliable employees," NewCNC says. "Labor rates, as well as increases in material pricing, dictate the need for lean manufacturing in order to stay competitive. We have a solution."
Demonstrations of the NewCNC work cell will also take place during the popular Running Machine Program.

NewCNC's manufacturing cell overview
The NewCNC Talent T4 CNC router will be demonstrated complete with autoloading, unloading, and bar code label printing. The machine features NewCNC's "clean sweep" technology that automatically pushes finished parts from the machine bed onto an unload conveyer while simultaneously vacuuming the spoil board and placing the next panel for fabrication. Production is increased by as much as 50%, the company says.

The Talent T4 is offered standard in 4 x 9, 5 x 10, and 5 x 12 table sizes. All machines are equipped with 12-horsepower spindles, 32mm boring blocks, 12-position carousel "on-the-fly" tool changers, automatic panel squaring, Becker vacuum pumps, and a uniquely designed, multi-zone vacuum table. All motion on the machine is guided by high-performance servo motors with rapid speeds of 3,000 inches per minute. The machine control is both touch screen and keyboard with mouse standard. The machine includes an automatic panel pusher, clean sweep, vacuum cups for autoloading, full-length alignment rails, and pop-up location pins. 

The control cabinet is preconfigured to be plug and play with the autoload and unload. NewCNC says its machines are compatible with all common cabinet and closet design CAD/CAM software and that its technical experts will assist with the implementation of software.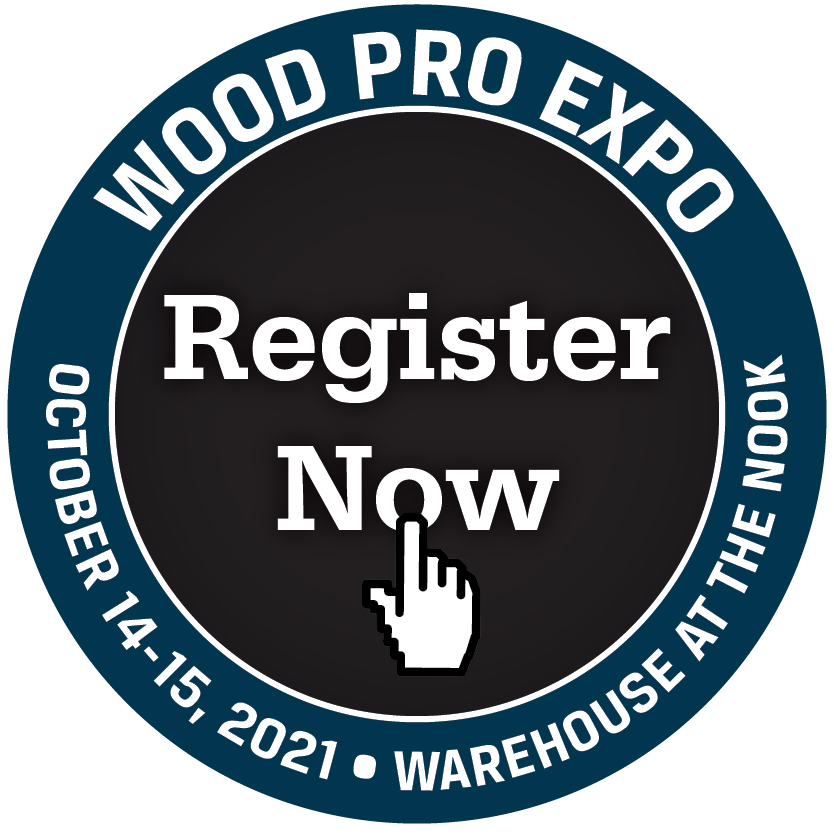 The autoload and unload systems allow the machine to produce parts using just one operator. The machines are preconfigured for automatic load and unload so that can be added during machine installation or at a later date. The control has a program queue allowing for the stacking of programs that will run sequentially without operator intervention. Once in the cycle, the operator removes the finished parts from the unload conveyor while the CNC continues to machine the next sheet. 
Parts created on the Talent 4 will then be fed through the Fuse 6 edgebander. The NewCNC Fuse 6 edgebander has six stations and is designed to run continuous production. The machines feature a glue station, four-roll pressure section, double motor end trim, rough trim, fine trim with radius cutters, buff, and scrape. The feed speed is adjustable from 50 to 70 feet per minute. The touch screen control interface is intuitive and efficient for the operator.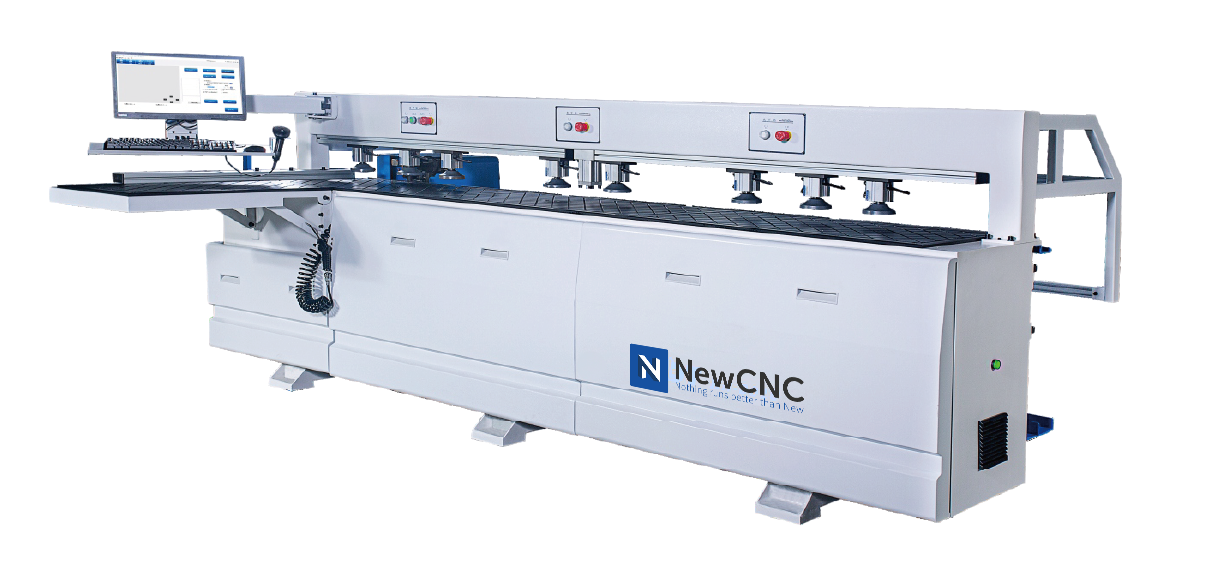 The edgebander will be followed up by New CNC's horizontal boring and slotting machine. It incorporates a three-spindle boring head and a router spindle for slotting. Programming is done at the machine using a "conversational" touchscreen interface. Positioning speeds are 3,150 inches per minute. The boring machine features laser location for vertical holes that are drilled previously on the CNC router. The laser scans the vertical hole center and automatically drills the corresponding horizontal hole. This feature is especially useful for closet manufacturers who incorporate cam-style connectors, according to NewCNC.
NewCNC will demonstrate its manufacturing cell at booth #502 of WPE Lancaster, Oct. 14-15 at the Spooky Nook Sports Complex.

See videos of NewCNC machines in action. For more information, visit NewCNC.com or phone 616-994-8844. 

About Wood Pro Expo
Wood Pro Expo is a regional event for woodworking businesses that brings together suppliers and experts for a localized presentation of equipment and supply solutions. WPE includes a strong educational program on best practices for shop production including CNC basics, employee recruitment, finishing, lean manufacturing, business management, software, and shop safety. The expo features a wide variety of equipment and supplies geared to small and medium-size shops.
The 2021 edition of Wood Pro Expo Lancaster takes place Oct. 14-15 at the Spooky Nook Sports Center/Warehouse at the Nook in Manheim (Lancaster County), Pa. For information visit woodproexpolancaster.com. 
For exhibitor information contact Lewis Goldman at lewis@woodproexpo.com or phone 800-969-2212. 
More upcoming Woodworking Network events
Executive Briefing Conference (EBC) Sept. 8-10, 2021, The Broadmoor, Colorado Springs, Colo. -- Annual forecast of economic, technology, and design trends for the North American woodworking industry.
Woodworking Machinery & Supply Conference & Expo (WMS), Nov. 4-6, 2021, International Centre, Mississauga, Ontario -- Canada's national woodworking show.
Closets Conference & Expo co-located with Wood Pro Expo California, April 27-29, 2022, San Diego Convention Center, San Diego, Calif.
Have something to say? Share your thoughts with us in the comments below.