NewCNC to demo fully automated manufacturing cell at WPE Lancaster
July 2, 2023 | 2:53 pm CDT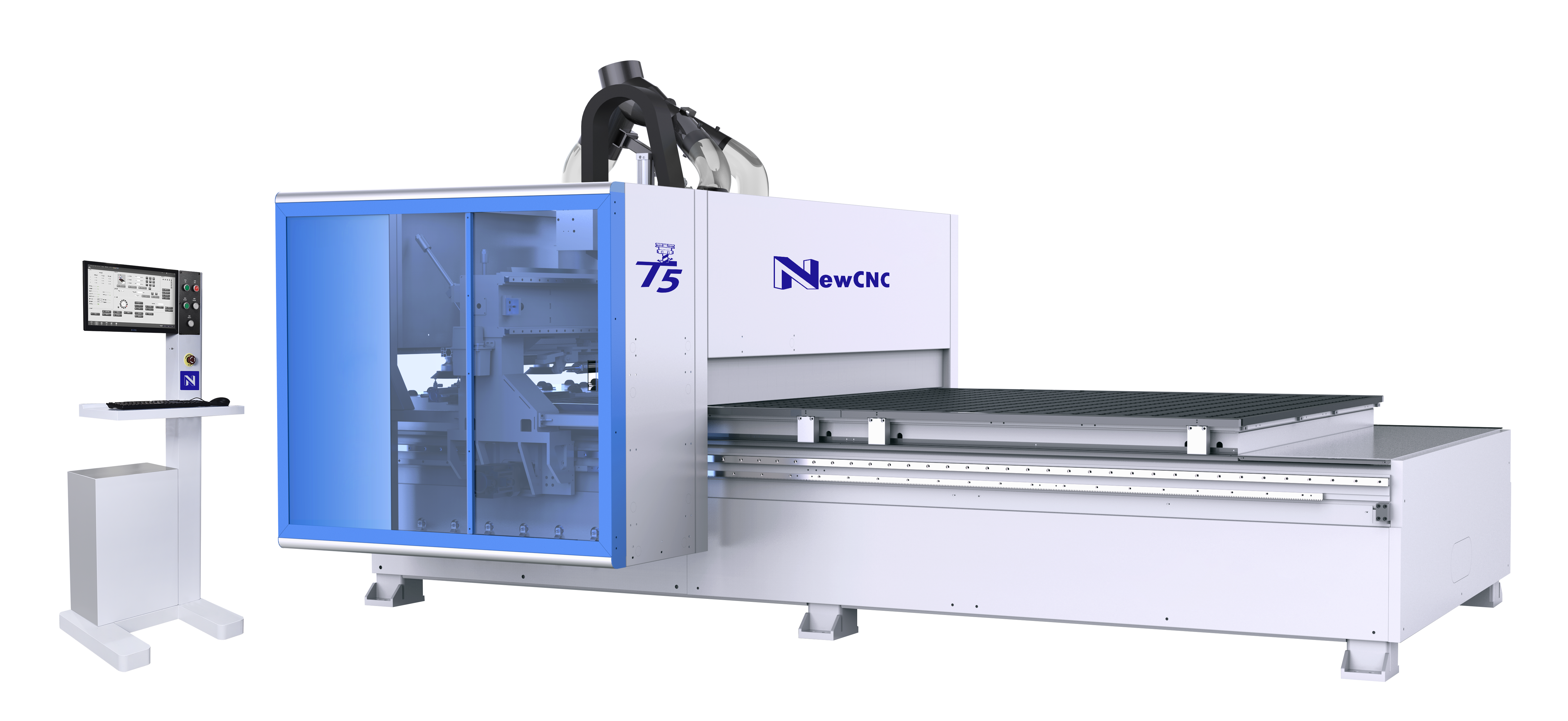 MANHEIM, Pa. – NewCNC will conduct live demonstrations of a manufacturing cell for production of cabinet parts, doors, and CNC carvings at Wood Pro Expo Lancaster, Oct. 12-13.
The cell will include the Talent T5 CNC router and Fuse 8 edgebander. The demonstrations will cover the process of cabinet design and manufacturing using CAD/CAM software and generating machine code through manufacturing nested parts. 

In addition to continual demonstrations through out both days of the show, NewCNC's work cell will be featured in the popular Running Machinery Program.

NewCNC says the manufacturing cell offers a solution to challenges faced by many wood products manufacturers to secure reliable employees, mitigate rising material costs, and be more lean and competitive.

The Talent T5 CNC router that NewCNC will demonstrate requires only one operator and has auto load/unload and barcode label printing. The machine also features NewCNC's "clean sweep" technology that automatically pushes finished parts from the machine bed onto an conveyer while simultaneously vacuuming the spoil board and placing the next panel in position for fabrication. NewCNC said these features increases production by up to 50%.

The Talent T5 is offered standard in 4 x 9, 5 x 10, and 6 x 12 table sizes. Standard features of all machines include:
16-hp spindles, 32mm boring blocks, 12-position carousel "on-the-fly" tool changers, automatic panel squaring, Becker vacuum pumps, and NewCNC's uniquely designed multi-zone vacuum table 
All motion is powered by servo motors with rapid speeds of 3,973 inches per minute
Operator control via touch screen and keyboard with a mouse
Automatic panel pusher, clean sweep, vacuum cups for autoloading, full length alignment rails, and pop-up location pins. 
Preconfigured for automatic load and unload allowing the user to add these features in the future
The control cabinet is preconfigured to be plug and play with the auto load and unload. 
Compatible with all commonly used cabinet and closet design CAD/CAM software. NewCNC offers assistance to implement the customer's choice of software.

During the demonstration, some of the parts machined on the Talent 5 will be run through the Fuse 8 edgebander. This eight station edgebander is designed to run continuous production. It features pre-milling to ensure straight workpieces with square edges. The edgebander also has  a glue-station, four-roll pressure section, double-motor end trim, rough trim, fine trim with radius cutters, buffer, and scrape. Feed speed is adjustable up to 55 feet per minute. The intuitive touch screen control is operetor friendly.

NewCNC personnel will be on hand at booth #509 of the Running Machinery Pavilion ready to answer questions about CAD/CAM programming, CNC operation and efficient cell manufacturing using nested-based technology. Learn more: videos, catalog; newcnc.com or call 616-994-8844.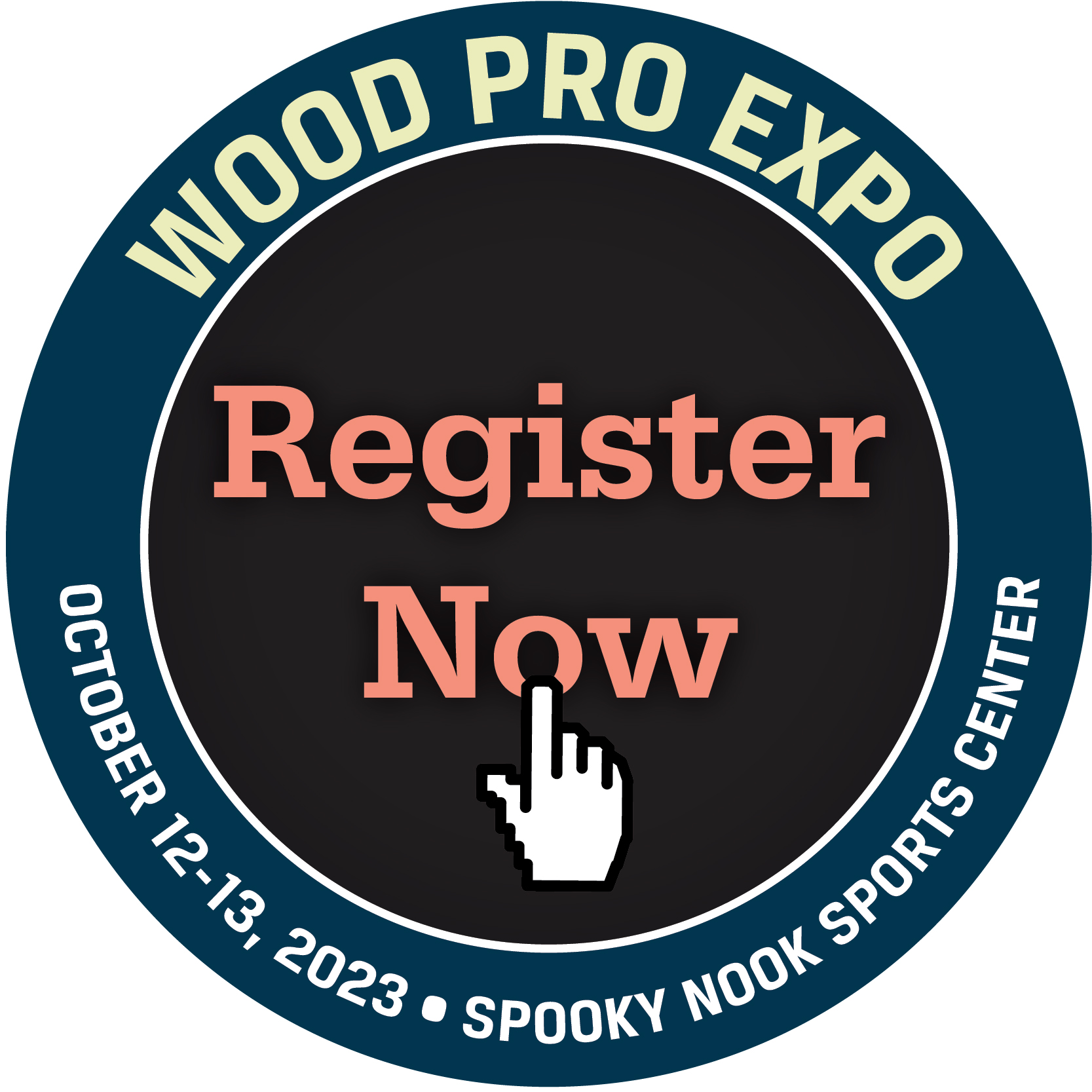 About Wood Pro Expo
Wood Pro Expo is a regional event for woodworking businesses that brings together suppliers and experts for a localized presentation of equipment and supply solutions. WPE includes a strong educational program on best practices for shop production and business management. The expo features a wide variety of equipment and supplies mainly geared to small and medium-sized shops. Wood Pro Expo Lancaster takes place Oct. 12-13, 2023 at Spooky Nook Sports/Warehouse at the Nook in Manheim (Lancaster County), Pa. For information visit woodproexpolancaster.com. 
For exhibit and sponsorship information contact Lewis Goldman at [email protected] or 800-969-2212.

More upcoming Woodworking Network events
Executive Briefing Conference, Sept. 26-28, 2023, The Broadmoor, Colorado Springs, Colo.

Wood Machinery & Supply Conference & Expo (WMS), Nov. 2-4, 2023, International Centre, Mississauga, Ontario.

Closets Conference & Expo / Wood Pro Expo Illinois, April 17-19, 2024, Schaumburg Convention Center, Schaumburg, Ill.

Salon Industriel du Bois Ouvré (SIBO Expo), Oct. 24-26, 2024, Centrexpo Cogeco, Drummondville, Quebec.
Have something to say? Share your thoughts with us in the comments below.