Häfele's Mobile Solutions Center is coming to Wood Pro Expo Lancaster
August 28, 2018 | 4:09 pm CDT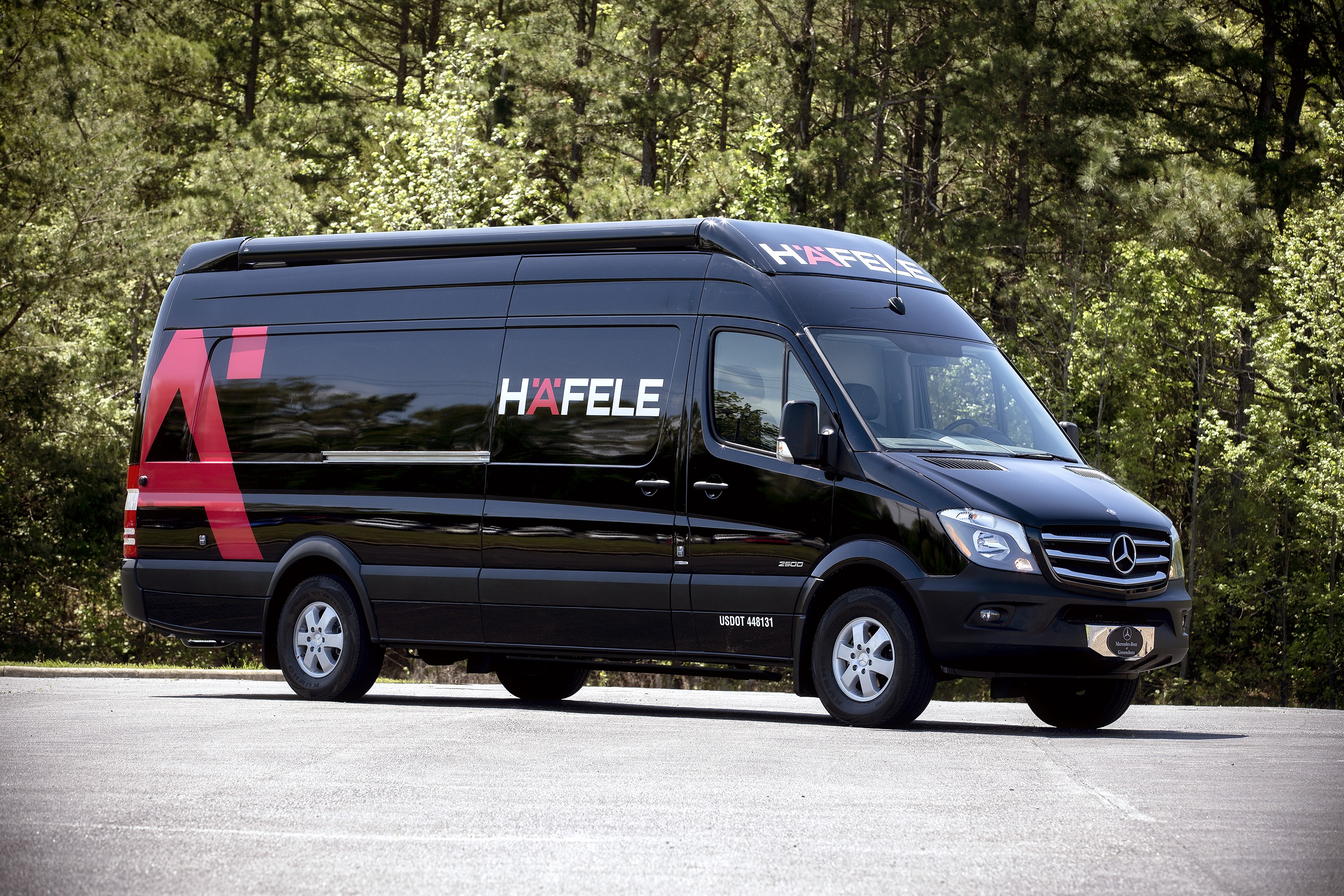 LANCASTER, PA -- Häfele America''s Mobile Solutions Center, a fully-contained showroom on wheels, will be on display at Wood Pro Expo Lancaster October 18-19 at the Warehouse at the Nook, Lancaster County.  The vehicle, which travels the country demonstrating the company's latest innovations, will showcase Häfele's Loox LED lighting, decorative hardware, functional hardware and kitchen organization products.
According to Scott Kaminski, Häfele's Marketing Communications & PR Manager, Häfele has two of these vans in service. Combined, they cover the entirety of the continental United States, each logging roughly 20,000 – 30,000 miles per year. "The Mobile Solutions Centers are passed from Häfele region/sales territory and manned by whichever Häfele sales representative is covering that geographic area," said Kaminski. "The vans are taken to manufacturers, kitchen dealers and designers allowing all have their staff members as well as their clientele explore many of the latest products and solutions from Häfele."
Häfele's Mobile Solutions Center showcases the company's LED lighting and decorative and functional hardware.
Häfele will exhibit in Booth # 402 at Wood Pro Expo Lancaster.  Click HERE for a complete list of Exhibitors.


About Wood Pro Expo
Wood Pro Expo is the regional show series that brings education, equipment, and supplies close to cabinetmakers and custom woodworking businesses around the country. It will include a strong educational program on best practices for shop production, and as well as an expo oriented to equipment and supplies geared to the small and medium size shops, including CNC basics, employee recruitment, finishing, lean manufacturing, business management, software, and shop safety.
 
Launched in 2014 in Baltimore, Wood Pro Expo was first held in Lancaster in October, 2017.  It returns to Lancaster October 18-19, 2018 and Charlotte March 16-18, 2019.
Have something to say? Share your thoughts with us in the comments below.