Guffey Systems to present equipment to boost finishing productivity at WPE Lancaster
September 13, 2023 | 10:48 am CDT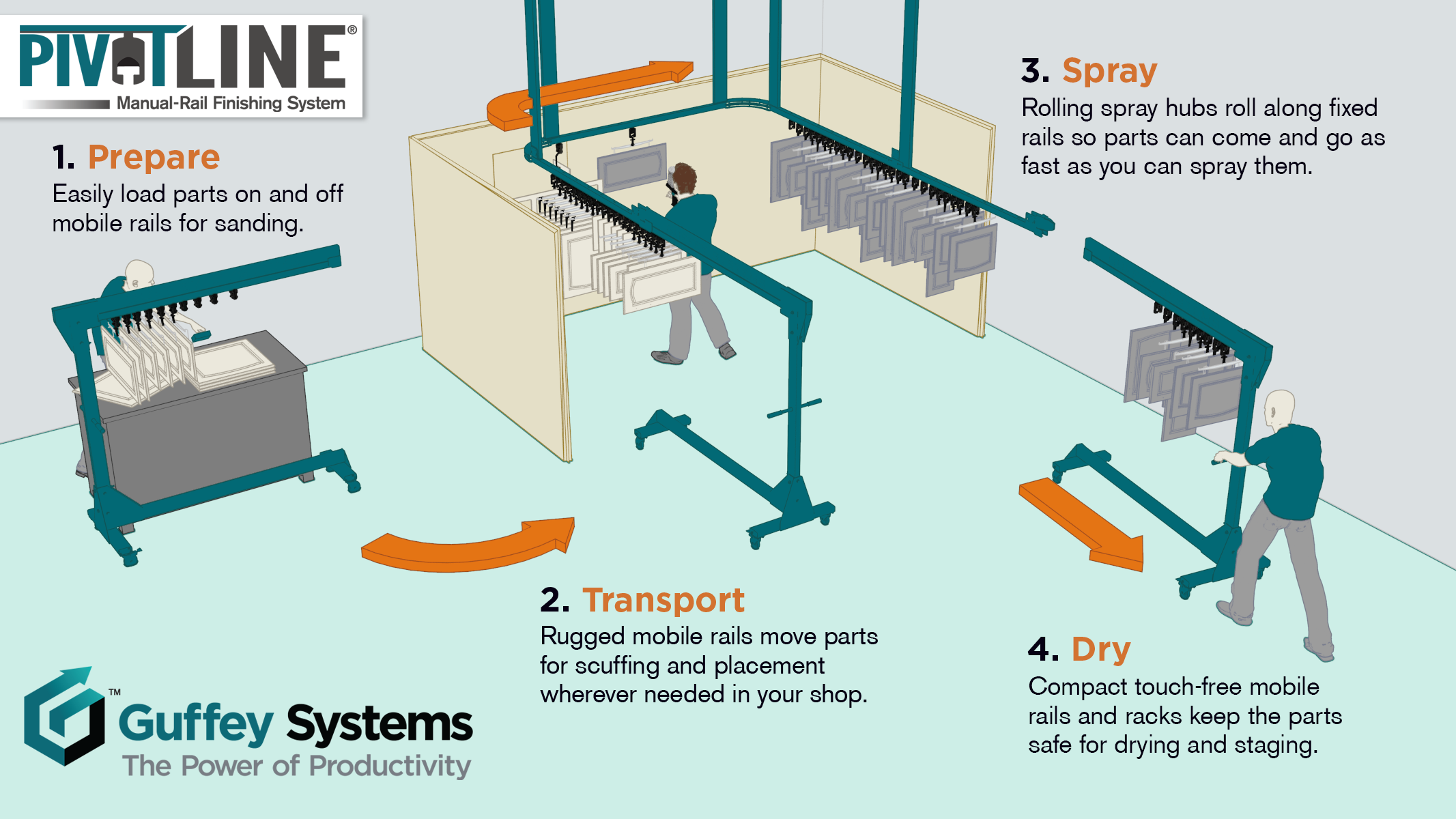 MANHEIM, Pa. – Guffey Systems, manufacturer of PivotLine and PivotPoint vertical finishing systems designed to break costly production bottlenecks that many shops experience during the finishing process, will exhibit at Wood Pro Expo Lancaster, Oct. 12-13 at Spooky Nook Sports.

Both products were finalists of the IWF 2022 Challengers Awards competition.

Guffey's patented modular systems can be scaled to fit any shop size and are well suited for cabinetry, furniture, and millwork applications. The company says it can ship its products fully assembled within 48 hours of ordering from its manufacturing facility in Seymour, Tenn.

 PivotLine is a manual-rail finishing system that Guffey says can double or even triple a shop's current throughput. "It rivals the speed of an automated line at a fraction of the cost, space, and implementation time without replacing the skill, art and craftsmanship of the finisher," the company adds.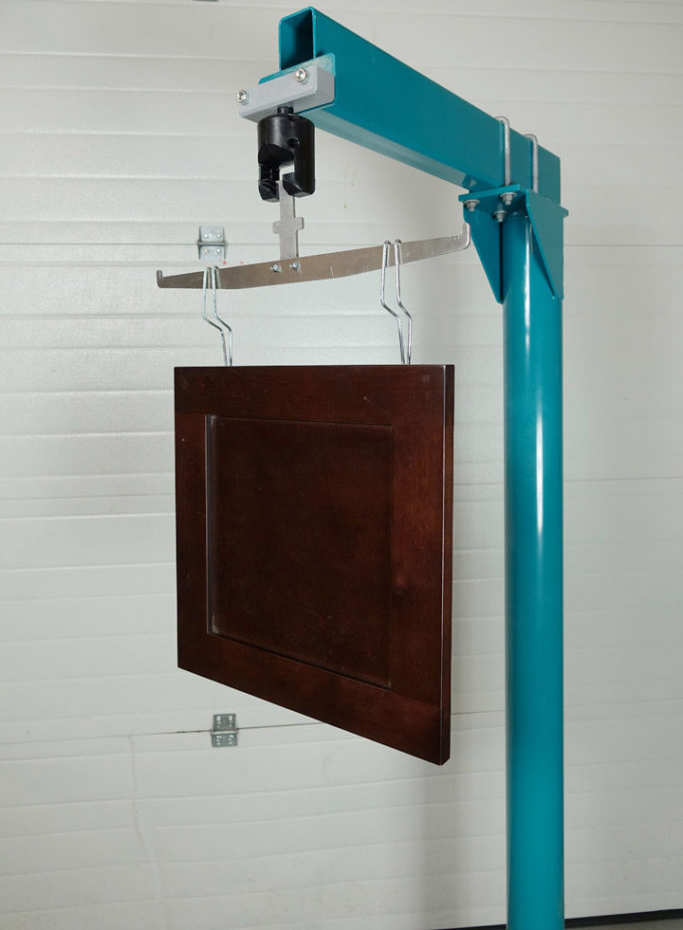 PivotPoint is a touch-free batch finishing system that is well suited for shops with smaller spray booths or for those that are looking for a lower initial investment. Every component of an initial PivotPoint setup will transition to be used with a PivotLine System when there is a need to upgrade.

Learn more about PivotLine and PivotPoint at booth #300 or visit guffeysystems.com.

Watch videos of Guffey Systems' customers, including the one of Oldwood Custom Cabinets, below. 
About Wood Pro Expo 
Wood Pro Expo is a regional event for woodworking businesses that brings together suppliers and experts for a localized presentation of equipment and supply solutions. WPE includes a strong educational program on best practices for shop production and business management. The expo features a wide variety of equipment and supplies mainly geared to small and medium-sized shops.
Wood Pro Expo Lancaster takes place Oct. 12-13, 2023 at Spooky Nook Sports/Warehouse at the Nook in Manheim (Lancaster County), Pa. For information visit woodproexpolancaster.com. For exhibitor information contact Lewis Goldman at [email protected] or 800-969-2212. 

More upcoming Woodworking Network events 
Executive Briefing Conference, Sept. 26-28, 2023, The Broadmoor, Colorado Springs, Colo. 

Wood Machinery & Supply Conference & Expo (WMS), Nov. 2-4, 2023, International Centre, Mississauga, Ontario.
Closets Conference & Expo / Wood Pro Expo Illinois, April 17-19, 2024, Schaumburg Convention Center, Schaumburg, Ill.

Salon Industriel du Bois Ouvré (SIBO Expo), Oct. 24-26, 2024, Centrexpo Cogeco, Drummondville, Quebec.
Have something to say? Share your thoughts with us in the comments below.