Florida's first Wood Pro Expo set for June 8-10, 2021
November 19, 2020 | 12:58 pm CST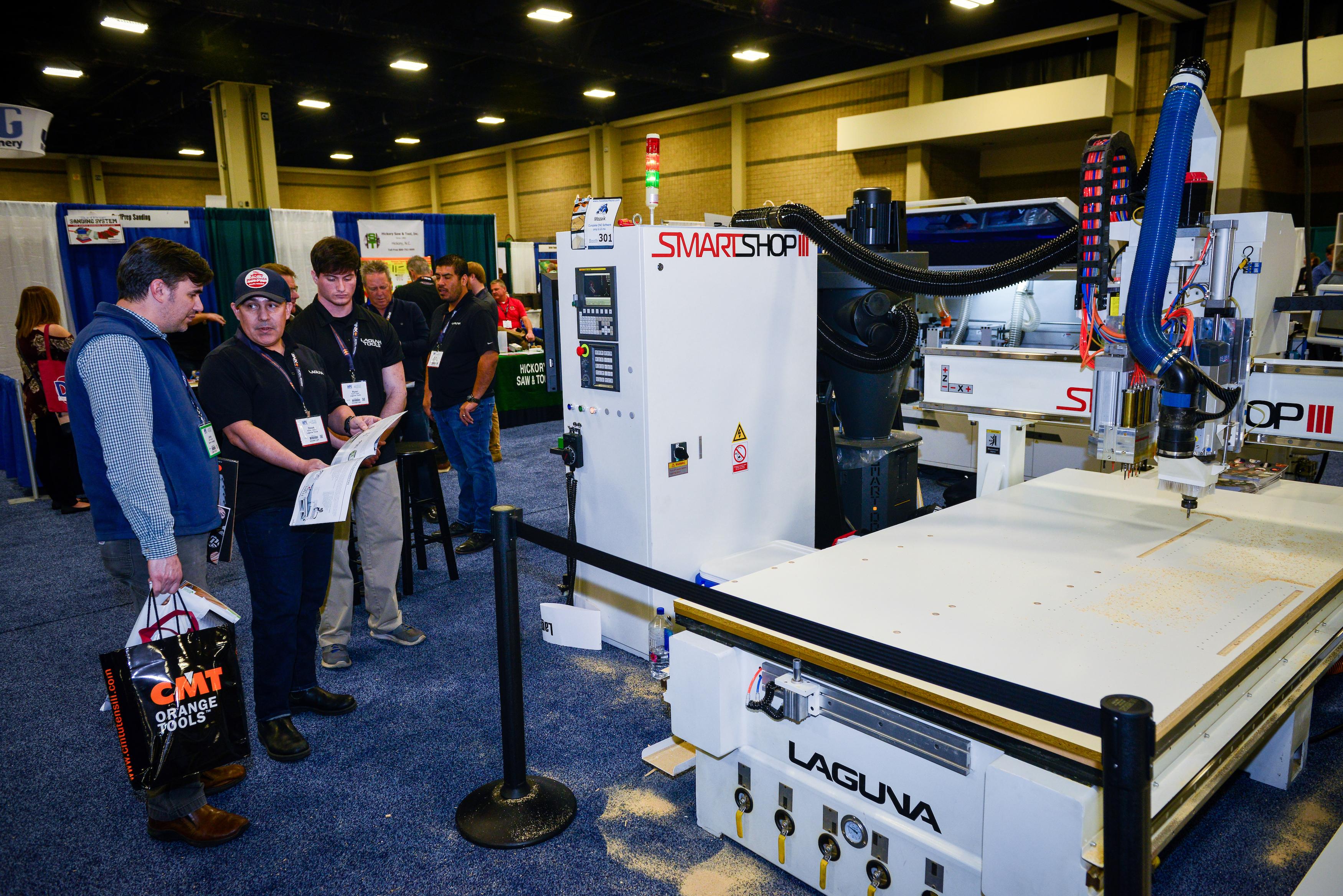 WEST PALM BEACH, Fla. – New woodworking machinery and supplies, presentations of industry best practices and tours of three south Florida facilities are among the highlights of Wood Pro Expo (WPE) Florida.


The three-day event, co-located with the Closets Conference & Expo, will take place June 8-10, 2021, at the Palm Beach County Convention Center.
This is the first time that Wood Pro Expo, a regional market place for woodworking professional, will be held in Florida. The Miami metropolitan area, of which West Palm is a part, is home to more than 6.1 million people.  
"We're excited to be launching another edition of Wood Pro Expo in one of the most vibrant spots in the U.S. for the woodworking industry," said Harry Urban, publisher of Woodworking Network, organizer of the event. "Our research shows that regional events are the best way for industry suppliers to connect with small and mid-size wood products companies because they are less likely to attend the national woodworking shows. Our main goal for Wood Pro Expo is to deliver really strong educational content, technology, and material and design trends by way of both the exhibits and the conference."
RIch Harshaw, CEO, Level 10 Contractor
The full-day Wood Pro Expo and Closets conferences, June 8, will kick off with a keynote presentation by Rich Harshaw, CEO of Level 10 Contractor. Harshaw is the author of Unlocking Unlimited Lead Flow: A Blueprint for Remodeling & Home Services Contractors. He will draw upon his vast experience in the marketing and advertising industry to discuss how to generate more high-quality customer leads that result in sales. His expertise spans copywriting, strategic planning, business development, marketing strategy, and media buying. 
Urban said FDMC magazine is collaborating with the Cabinet Makers Association to develop a timely and well-rounded Wood Pro educational program for owners and managers of custom cabinet and woodworking companies. He confirmed that Will Sampson, editor of FDMC, will present highlights of the magazine's annual pricing survey and point out some common pitfalls to avoid when putting together bid packages.
"Obviously it would be impossible to ignore the impact COVID-19 has had on the way we work and live," Urban said. "We'll devote a portion of our program to look at how the pandemic has changed the design and use of furniture and cabinets in residential, commercial and institutional settings. Wood Pro Expo will be a great opportunity to discover life after COVID.
"We are also planning to make parts of the educational program of Wood Pro Expo available digitally," Urban continued. "Even though Wood Pro Expo is a regional event, we will bring portions of our education program to our full North American audience."
Facility tours round out conference
The full-day June 8 WPE and Closets conferences will conclude with visits to three area businesses. They include:
Doormark Inc., a manufacturer of 3D laminate, acrylic and TFL cabinet doors and components based in Deerfield Beach; 
The Closets Company, a family-owned manufacturer and installer of  closets, garages, home offices and other home storage solutions based in Pompano Beach; and
Ultrapan,  a supplier of  ultra-modern polymer panels used in the manufacture of cabinets, closets furniture and other applications for the home and office, based in Coral Springs.
"Woodworkers love to see how other companies manufacture their products and manage their workflow," Urban said. "I'm certain the tours we have planned will not disappoint."

Urban noted that educational programming is also being planned for the expo, June 8-10. The exhibition will feature woodworking machines, cutting tools, software, cabinet and closet hardware, decorative panels, components and much more.

"Each morning of the show will open with a keynote presentation free to all attendees and exhibitors," Urban said. "During the show, we'll feature the popular Running Machine Program. This is an opportunity for woodworkers to see scheduled demonstrations of high-tech equipment and get answers to their questions."
Attendee registration will open in January.
About the Closets Conference & Expo and Wood Pro Expo Florida
The Closets Conference & Expo is the annual national event for closet and home storage professionals. It is co-located with Wood Pro Expo Florida (WPE), a regional marketplace for the woodworking professionals. The events are organized by Closets & Organized Storage and FDMC magazines respectively, each part of Woodworking Network. The twin-billing event is scheduled for June 8-10, 2021, at the Palm Beach Convention Center in Palm Beach, Fla.
The Closets Expo and WPE both lead off with a separate full-day conference on June 8, followed by the two-day expo, June 9-10, featuring woodworking machinery and supplies. Additional educational programming is offered on both days of the expo. Tours of local manufacturing plants and the popular Top Shelf Design Awards networking reception are also key components of the event.

For information about exhibiting, and sponsorship opportunities, contact Laurel Didier, publisher of Closets & Home Storage. For inquiries about WPE, contact Harry Urban, publisher of Woodworking Network. 
Additional Woodworking Network events
Wood Pro Expo Lancaster, Oct.14-15, 2021, Warehouse at the Nook, Lancaster County, Pa. -- Annual woodworking trade show and conference
Executive Briefing Conference (EBC) Sept. 8-10, 2021, The Broadmoor, Colorado Springs, Colo. -- Annual forecast of economic, technology and design trends for the North American woodworking industry.
Woodworking Machinery & Supply Conference & Expo (WMS), Nov. 4-6, 2021, International Centre, MIssissauga, Ontario -- Canada's national woodworking show
Have something to say? Share your thoughts with us in the comments below.