Webinar: Lean in the pandemic era

February 2, 2022 | 1:00 pm CST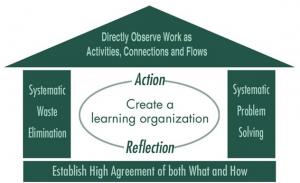 In this 45-minute webinar, Brad Cairns discusses lean strategies to deal with the new realities facing lean manufacturing created by the pandemic.  The webinar will offer strategies for dealing with supply chain and workforce issues that have been exacerbated by constantly evolving COVID era.  Cairns will also delve into the benefits of adopting robotics.
Brad Cairns is the senior principal at Quantum Lean and is dedicated to improving the woodworking industry in North America using lean methods. He also owns Best Damn Doors, a cabinet door manufacturing business in St. Thomas, Ontario. Cairns authors a monthly column on lean in FDMC magazine as is a frequent presenter on lean topics at industry events in North America.
We hope you will join us on Wednesday, February 2 at 2pm Eastern!


Brad Cairns
Senior Principal, Quantum Lean

Harry Urban
Publisher, Woodworking Network & FDMC Magazine