Maine furniture maker wins national award and $100,000 in unrestricted funding
May 26, 2023 | 3:09 pm CDT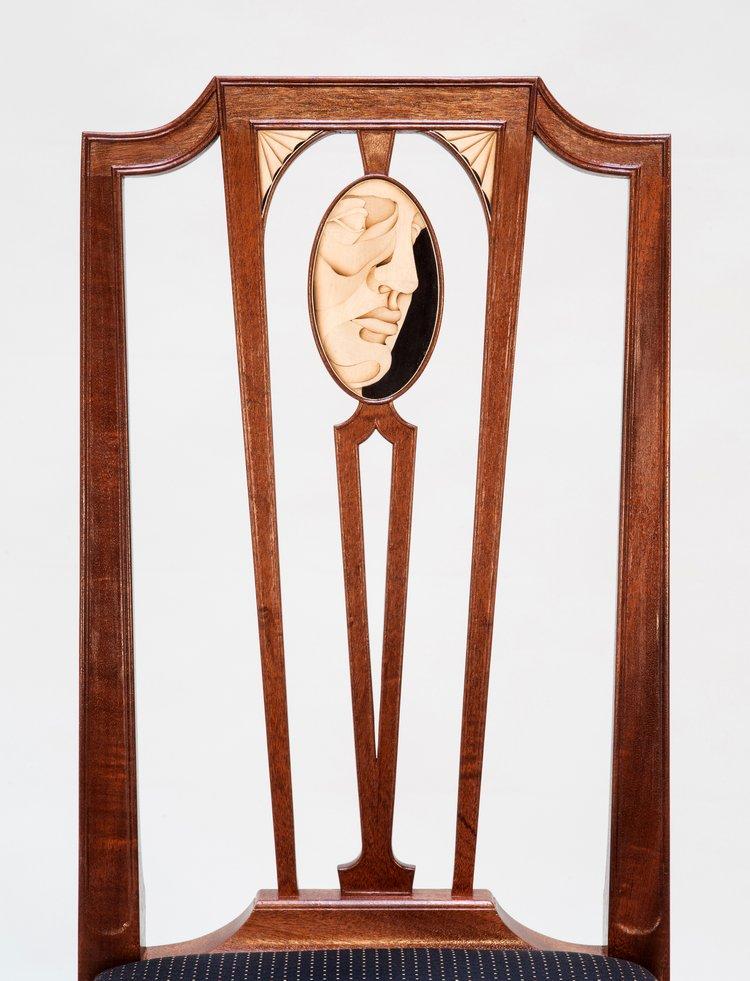 A Maine furniture maker and artist is one of five recipients of a national award for craftspeople that comes with $100,000 in unrestricted prize money.
The Maxwell/Hanrahan Foundation named Aspen Golann a winner of the foundation's Awards in Craft program. Golann lives in Berwick, Maine, and founded The Chairmaker's Toolbox, a nonprofit that provides free educational opportunities and mentorships to historically excluded chair- and tool-makers.
"Reflecting a commitment to inclusive education, she has helped create new pathways for marginalized makers to engage with traditional craft practices," the foundation said with the award announcement.
Winners contribute to the contemporary craft landscape in many ways. Their practices forge interdisciplinary connections, illuminate lesser-told histories, and grow and sustain their creative communities. Through a deep understanding of their materials, their work opens up new ways of understanding the world around us.
Aspen Golann is a furniture maker, artist, and educator whose work draws from the intersections of iconic American furniture practices, identity politics, and contemporary craft. Reflecting a commitment to inclusive education, she has helped create new pathways for marginalized makers to engage with traditional craft practices.
Adebunmi Gbadebo is a multimedia artist who uses culturally and historically imbued materials such as indigo dye, soil hand-dug from plantations, and human Black hair collected throughout the diaspora to investigate the complexities between land, matter, and memory on various sites of slavery.
Blain Snipstal is a timber framer and worker-owner of Earth-Bound Building, a collective specializing in timber framing, natural building, and custom carpentry. Drawing on over a decade of experience in agriculture and land-based organizing, he works closely with his communities to create an infrastructure that is environmentally friendly, beautiful, and sustainable.
Leo Tecosky is a glassblower whose practice cross-pollinates techniques and reorganizes traditions using principles of the hip-hop canon, synthesizing traditional glassblowing, graffiti, and the methodology of sampling and remixing to create new glass works that simultaneously spring from and add to the ethos of hip hop culture.
Shane R. Hendren is a multidisciplinary artist recognized for his intricate jewelry and metal work which honors the culture and traditions of his Navajo and European ancestors. Understanding his work as a vessel for knowledge and history, his practice has recently incorporated new mediums and techniques such as film and 3D printing.
The program's newest cohort features recipients working in glass, wood, clay, and metal, reflecting the diversity of disciplines encompassed by craft. They were selected by a committee of panelists for their visionary approach to material-based practice, their potential to make significant contributions to their craft in the future, and the potential for this award to provide momentum at a critical juncture. We aim to recognize the vibrancy of the field and the importance of these artists' varied, hands-on explorations of cultural heritage, emerging technologies, materials, and trades, and the intersections between them. 
The foundation partnered with United States Artists to administer the program. The selection panelists included Malene Djenaba Barnett, multidisciplinary artist, designer, and community builder; Christine Lee, interdisciplinary artist and designer and 2022 Maxwell/Hanrahan Award in Craft Winner; Michelle Millar Fisher, Ronald C. and Anita L. Wornick Curator of Contemporary Decorative Arts at the Museum of Fine Arts, Boston; and Ellen Wieske, deputy director of the Haystack Mountain School of Crafts. Self-nominations for the awards are not accepted.
Have something to say? Share your thoughts with us in the comments below.