Keynotes bring their expertise to the Executive Briefing Conference
May 3, 2022 | 1:15 pm CDT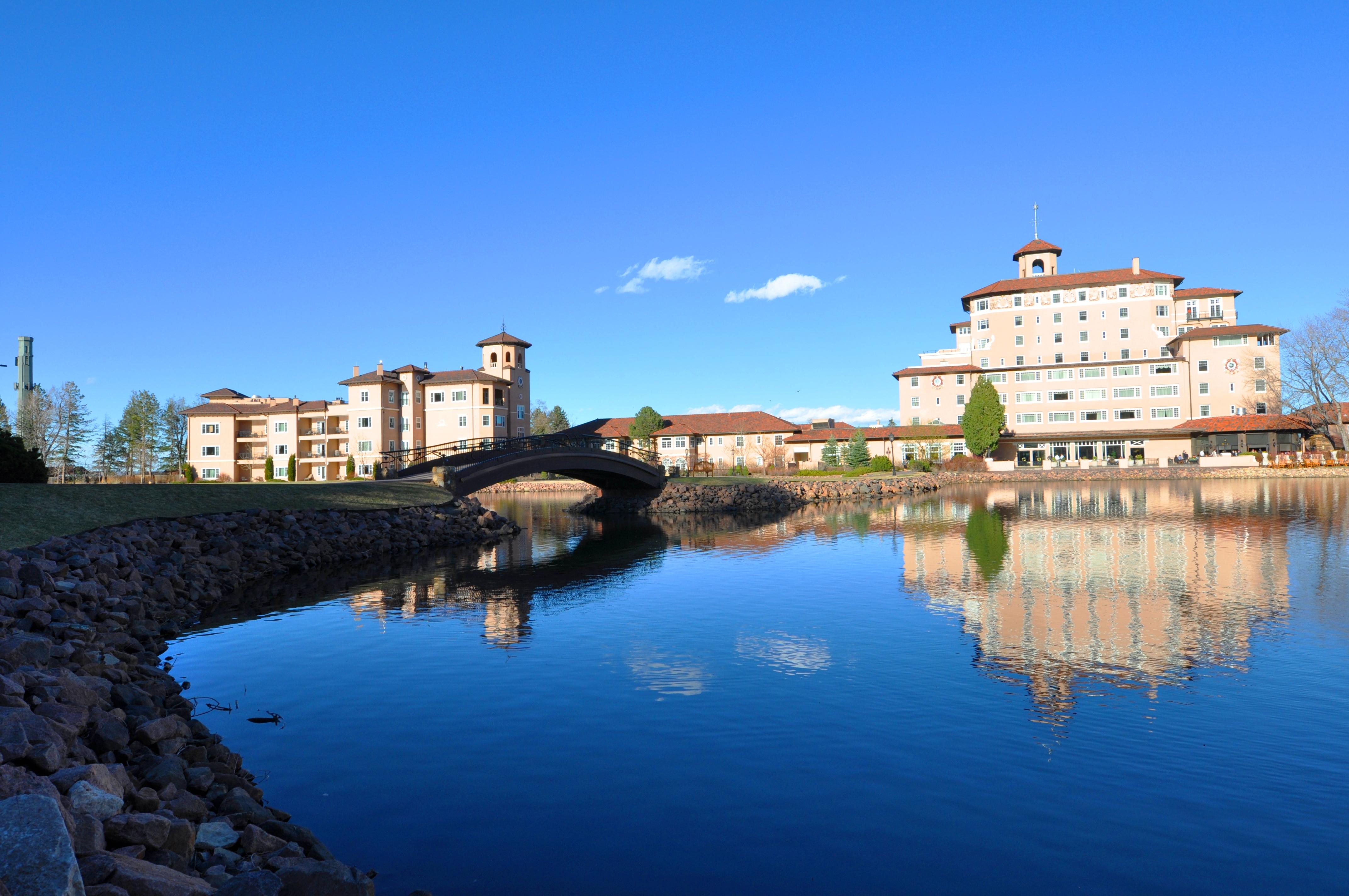 COLORADO SPRINGS -- Amid the challenges brought on by a constricted supply chain, labor shortages and geopolitical uncertainty, woodworking executives are now hearing the "R" word (recession) being bandied about in the national headlines.

While the woodworking industry has survived and even thrived during the pandemic, leaders still face a witch's brew of headwinds in 2022. Woodworking Network's 2022 Executive Briefing Conference will address all of these issues as it returns to the stunning Broadmoor in Colorado Springs September 15-17. Keynotes Jim Bouchard and Chris Kuehl will bookend the EBC with compelling insights into how to go forward in uncertain times.

Jim Bouchard
Founder of the Sensei Leadership Movement, Jim Bouchard, will open the EBC 2022 on September 15 with his keynote titled, "The only certainty is uncertainty." Bouchard is an internationally recognized speaker, trainer, executive mentor, and author.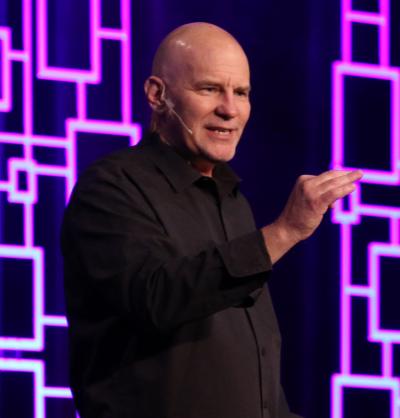 His books include "The Sensei Leader" and "Think Like a Black Belt."

Bouchard, who was the opening keynote for EBC 2021, said he has gathered important insights about the woodworking industry based on 2021 EBC attendee surveys and will share those results.  "High on the list for EBC 2021 attendees was the need to develop the next generation of leaders, keep their best people, and lead during change and uncertain times," said Bouchard.

"There's no doubt about it - our world has changed," he said.  "Despite all the current challenges, you have a tremendous opportunity to become the best leader you could ever imagine."
He encourages company leaders to embrace change, find opportunities in uncertain times and help others grow through change. "More than anything else, people support change when they respect and trust their leaders. To earn respect, trust, and loyalty, you have to extend it. The leader goes first."

Bouchard suggests the following to bring out the best in your people. 
Connect with all levels of your organization - prevent silos
Communicate effectively - let your people know you care
Build resilience to engage people during change - and after
Keep your best people and position them for success going forward
Identify your "rising leaders" - they might be right on your front lines
Earn authentic respect, trust, and loyalty from the people you serve
Develop strategies to emerge stronger - and ready to take on what's next
Chris Kuehl
Economist, Dr. Chris Kuehl, will be the closing keynote for the EBC on September 17.  His experience and background in economics with an international perspective will provide EBC attendees with a particularly useful view of what to expect in terms of evolving geopolitical scenarios.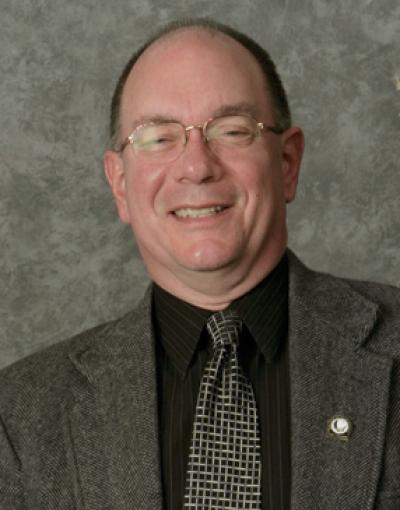 Kuehl is a Managing Director of Armada Corporate Intelligence. He provides forecasts and strategic guidance for a wide variety of corporate clients around the world, including the Association of Woodworking and Furnishings Suppliers (AWFS). He is the economist for several national and international organizations – Fabricators and Manufacturers Association, American Supply Association, Chemical Coaters Association International, and others. Kuehl is the co-author of The Flagship and the Strategic Intelligence System, both publications from Armada.

Prior to starting Armada in 1999, he was a professor of economics and finance for 15 years, teaching in the U.S., Hungary, Russia, Estonia, Singapore, and Taiwan.  He holds advanced degrees in economics, Soviet studies, and East Asian studies.

During an economic update webinar produced by AWFS on March 30, Kuehl discussed the ramifications of the war in Ukraine. Kuehl said Russia's invasion of Ukraine, similar to the COVID pandemic, was a true "Black Swan" event, which is a metaphor for a rare and unexpected event that has significant impacts on society and global economies as a whole. The biggest impact of the war, according to Kuehl is on the price of commodities. He said that in the short term, Russia has more leverage as Europe depends on Russian gas.  Also, Russia and Ukraine produce a quarter of the world's wheat. According to Kuehl, in the long term, Russia is the loser as these goods can be produced elsewhere but the world will have to decide to keep shunning Russia.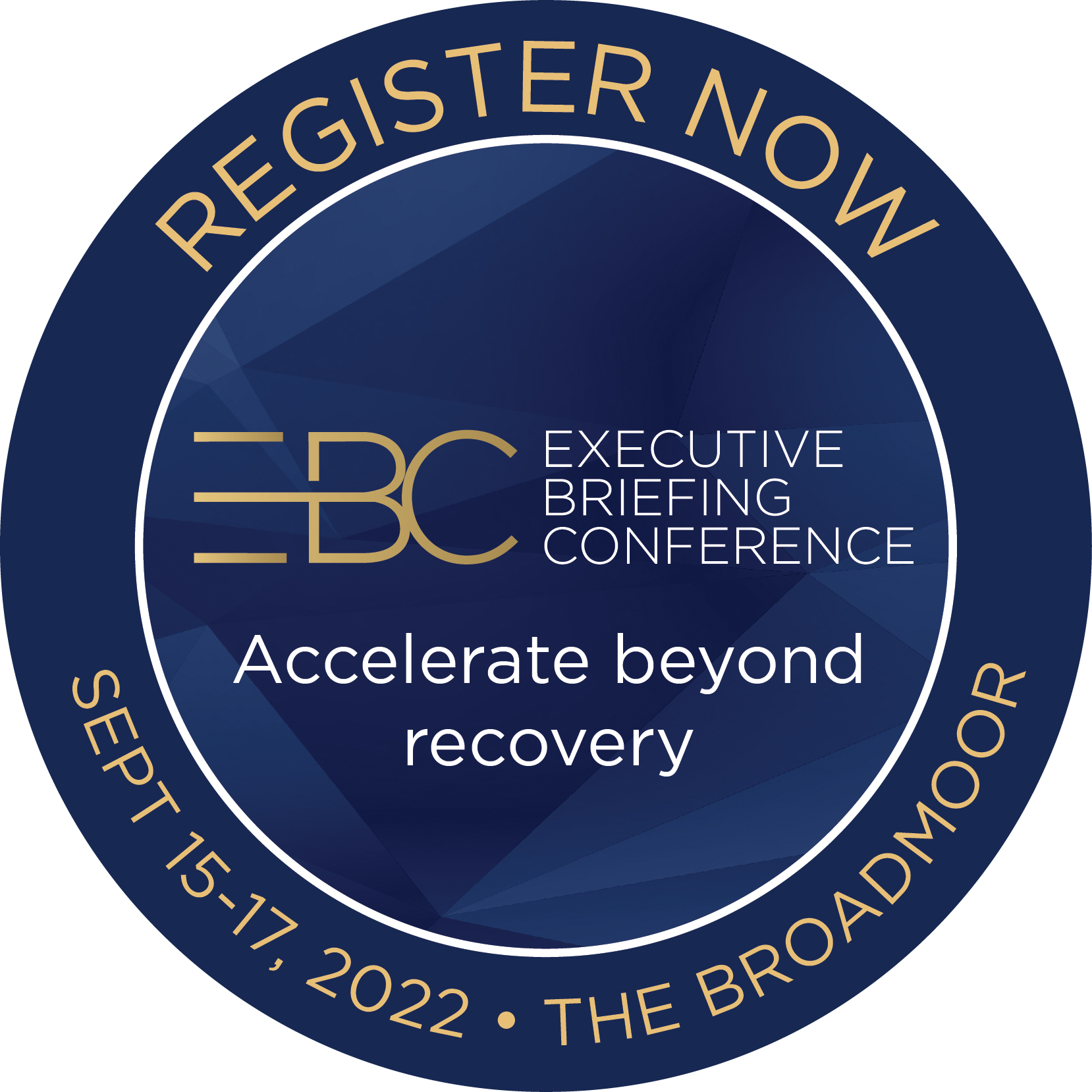 About the Broadmoor
The Broadmoor welcomes guests to a legendary Forbes Five-Star and AAA Five-Diamond resort with impeccable service and distinctive amenities. Here, the spirit of the West inspires the adventurer within, providing endless opportunities to explore the picturesque mountains, streams, and canyons that have inspired generations. Whether you are interested in zip lining adventures and horseback riding, Colorado fly fishing, or an indulgent day at the spa, you'll find endless activities for every age in every season.

Stiles Machinery, Blum, Inc., Weima America, and Innergy are returning EBC sponsors.

To view the complete EBC 2022 agenda and to register go to executivebriefingconference.com.

About the Executive Briefing Conference
Since 2002, the EBC has been the premier venue for key manufacturers to network and explore new ways to succeed. By providing strategic and practical information that addresses manufacturing challenges, the EBC provides a unique forum to find out about new technologies and methods, and discover opportunities in a non-commercial environment. For sponsorship opportunities, contact Harry Urban at 708-373-4344, [email protected].

More upcoming Woodworking Network events
Wood Pro Expo Lancaster, Oct. 13-14, 2022, Spooky Nook Sports Center/Warehouse at the Nook, Manheim, Pa.

Salon Industriel du Bois Ouvré (SIBO), Oct. 27-29, 2022, Centrexpo Cogeco, Drummondville, Quebec.

Wood Machinery & Supply Conference & Expo (WMS), Nov. 2-4, 2023, International Centre, Mississauga, Ontario.

Closets Conference & Expo co-located with Wood Pro Expo Florida, April 12-14, 2023, Palm Beach County Convention Center, West Palm Beach, Fla. 
Have something to say? Share your thoughts with us in the comments below.