EBC 2020 to focus on opportunities and solutions
October 23, 2019 | 2:46 pm CDT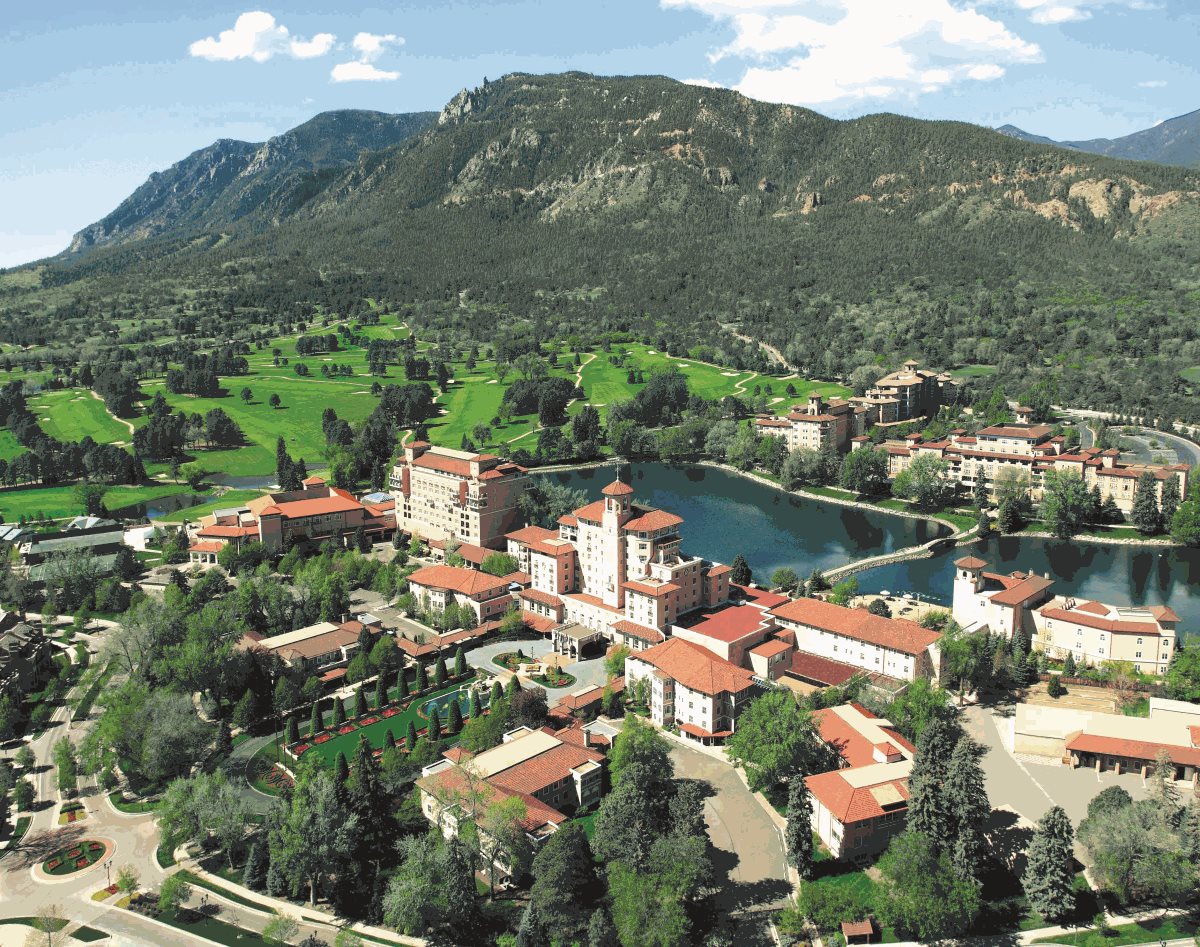 Photo By Broadmoor
The 16th edition of the Executive Briefing Conference, produced by Woodworking Network, will be held November 8-10, 2020 in Colorado Springs. With the breathtaking views and legendary service and amenities of the Broadmoor as the setting, EBC 2020 will focus on cutting edge technology, business leadership and finding solutions to some of the industry's most vexing challenges, as well as unique networking opportunities. 
"The 2020 EBC will provide strategic and practical information that addresses manufacturing challenges, and a forum for discovery," said Tim Fixmer, President/CEO of CCI Media, parent company of Woodworking Network. 
EBC 2019 was held in April in San Jose and drew more than 150 attendees who took in two and a half days of keynotes, panel discussions, tours and networking.  Many attendees were C-level executives from companies in the FDMC 300, the WOOD 100, Woodworking Network's 40 under 40 and Market Leaders.
"The caliber of attendees at EBC 2019 was extremely high and we are committed to meet the needs of today's top woodworking executives.  In our attendee surveys, respondents told us they were pleased with the quality of the conference sessions and tours," said Fixmer. "We plan to take EBC 2020 to an even higher level." 
Alan Beaulieu, president and a principal of ITR Economics, will return as a keynote with his economic outlook for 2021 and beyond. Beaulieu has been a frequent speaker at the Executive Briefing Conference.  At the 2019 EBC, Beaulieu referred to the next decade as the "Roaring 20s."  He predicted an overall prosperous decade followed by a very painful correction in 2030.
Other topics for EBC 2020 include:
• How to prepare your business for the "Roaring 20s," which will be ripe with disruptive change, incredible opportunities and unheard-of challenges.
• How to meet challenges of finding, training and keeping good employees.
• Learning about the latest in woodworking technology and software with real-world examples from end users.
• State-of-the-art design and material trends from a global perspective.
A tour of the MiLL National Training Center, Colorado Springs, and tours of leading woodworking companies in the area are also planned.
About the Broadmoor
The Broadmoor welcomes guests to a legendary Forbes Five-Star and AAA Five-Diamond resort with impeccable service and distinctive amenities. Here, the spirit of the West inspires the adventurer within, providing endless opportunities to explore the picturesque mountains, streams, and canyons that have inspired generations. Whether you are interested in zip lining adventures and horseback riding, Colorado fly fishing, or an indulgent day at the spa, you'll find endless activities for every age in every season.
Stiles Machinery will return as a Platinum Partner for EBC 2020.
Additional Partner Program sponsorship opportunities are available. Registration for the next EBC will open in Spring 2020.
For more information go to executivebriefingconference.com.
Have something to say? Share your thoughts with us in the comments below.