Stiles Manufacturing Solutions Seminar November 5-7
October 11, 2019 | 10:38 am CDT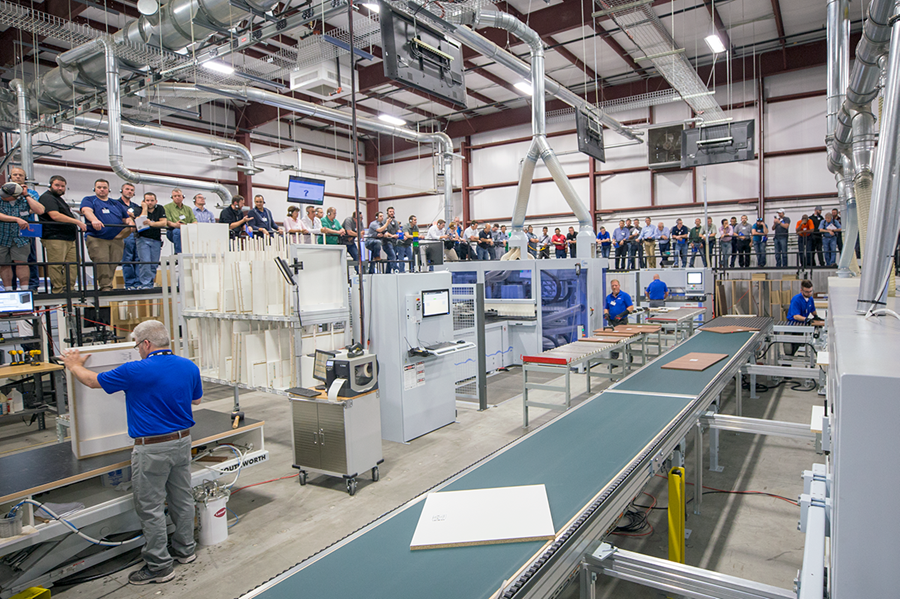 HIGH POINT, N.C. -- The Stiles Machinery Manufacturing Solutions Seminar is designed to provide the knowledge, tools and ideas to improve a woodworking business. Attendees can experience live machinery and software demonstrations, gain workforce development strategies, hear from fellow manufacturers and network with business leaders and industry experts.
The Manufacturing Solutions Seminar is a three-day event hosted by Stiles Machinery at their technology showroom and finishing lab in High Point.
On Tuesday, November 5, Solutions in Panel Processing will feature live work cell demonstrations using state-of-the-art panel sawing equipment including a fully-automatic work cell with integrated robotics and the latest technology in saw operator assistance
Solutions in Solid Wood, Sanding and Finishing Technologies on Wednesday, November 6 will show continuous work cell production, money-saving tooling and technologies for sawing, sanding, and finishing, and strategies to help achieve higher performance and yield
On Thursday, November 7, Solutions in Hybrid Manufacturing will demonstrate a combination of solid wood and panel processing demonstrations for the manufacturer interested in diversifying and expanding their production process.
 See https://stilesmachinery.cmail19.com/t/t-l-bhulrdd-xurvtrly-y/
Have something to say? Share your thoughts with us in the comments below.