SCM CNC wood processing event at new tech center
April 24, 2018 | 1:52 pm CDT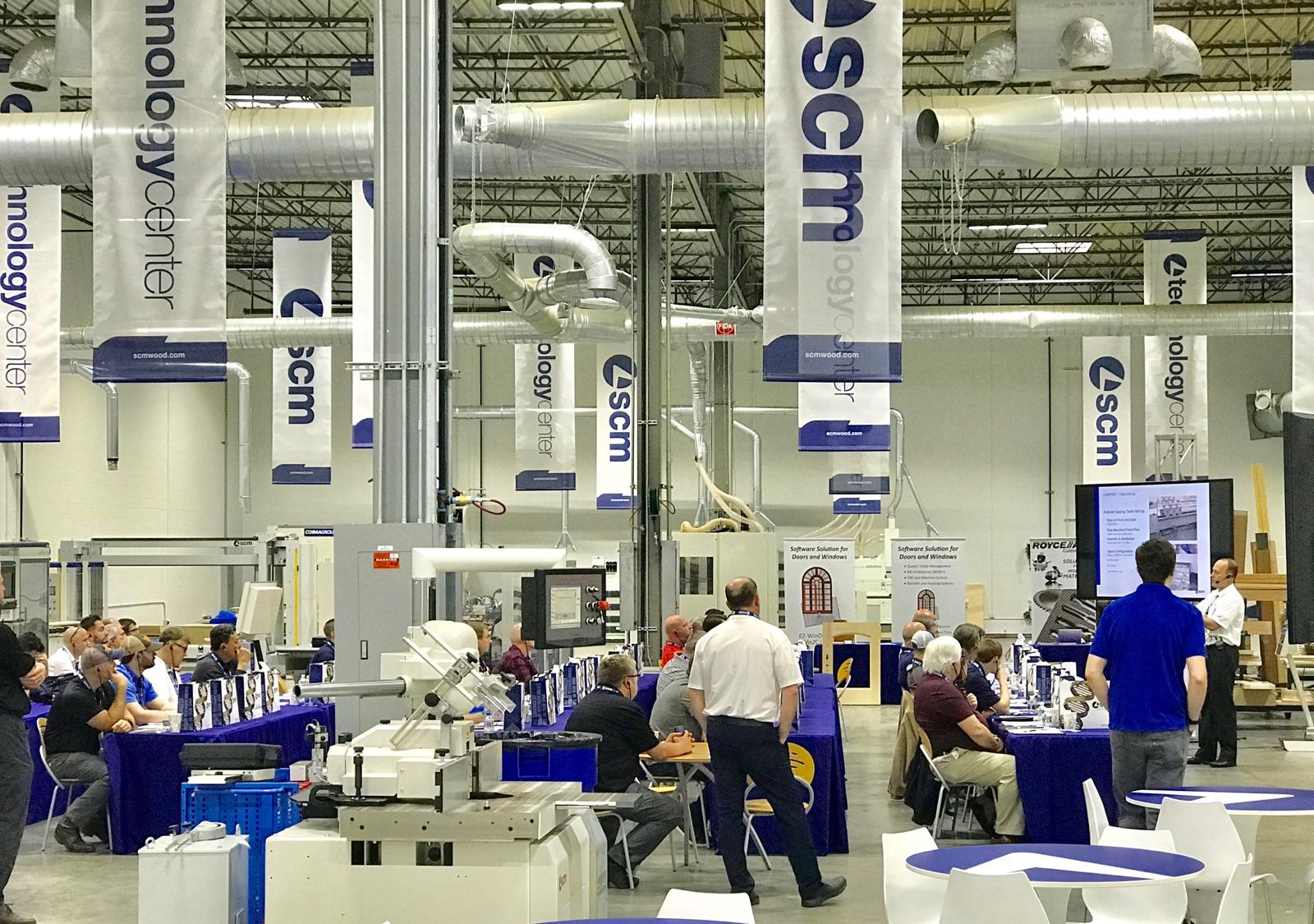 Photo By Rob Roszell
DULUTH, Ga. -- SCM is hosting a CNC wood processing seminar April 24-25 at SCM's Technology Center in Duluth, Georgia, near Atlanta. This two-day event features seminars dedicated to the latest advancements in solid wood processing technology.
SCM welcomed over 50 industry manufacturers and partners to the grand opening of their new Technology Center. There were technical seminars on CNC production and live machinery demonstrations. The two-day event is divided into CNC practices Tuesday followed by door and window production Wednesday.
Industry experts from SCM will lead educational sessions and technical demonstrations. Featured demonstrations will include CNC cabinet doors and furniture manufacturing, CNC window and door manufacturing and SCM's Maestro Digital Systems.
For more information and to register for this complimentary seminar, visit https://www.scmgroup.com/en_US/scmwood/news-events/events/e56346/cnc-wood-processing-seminar.
Giuseppe Riva, SCM president, opens the SCM Technology Center event in Duluth, Georgia.
Have something to say? Share your thoughts with us in the comments below.