MEM Industrial launches 'Makathon Makers' Mexican design competiton
December 6, 2019 | 5:15 pm CST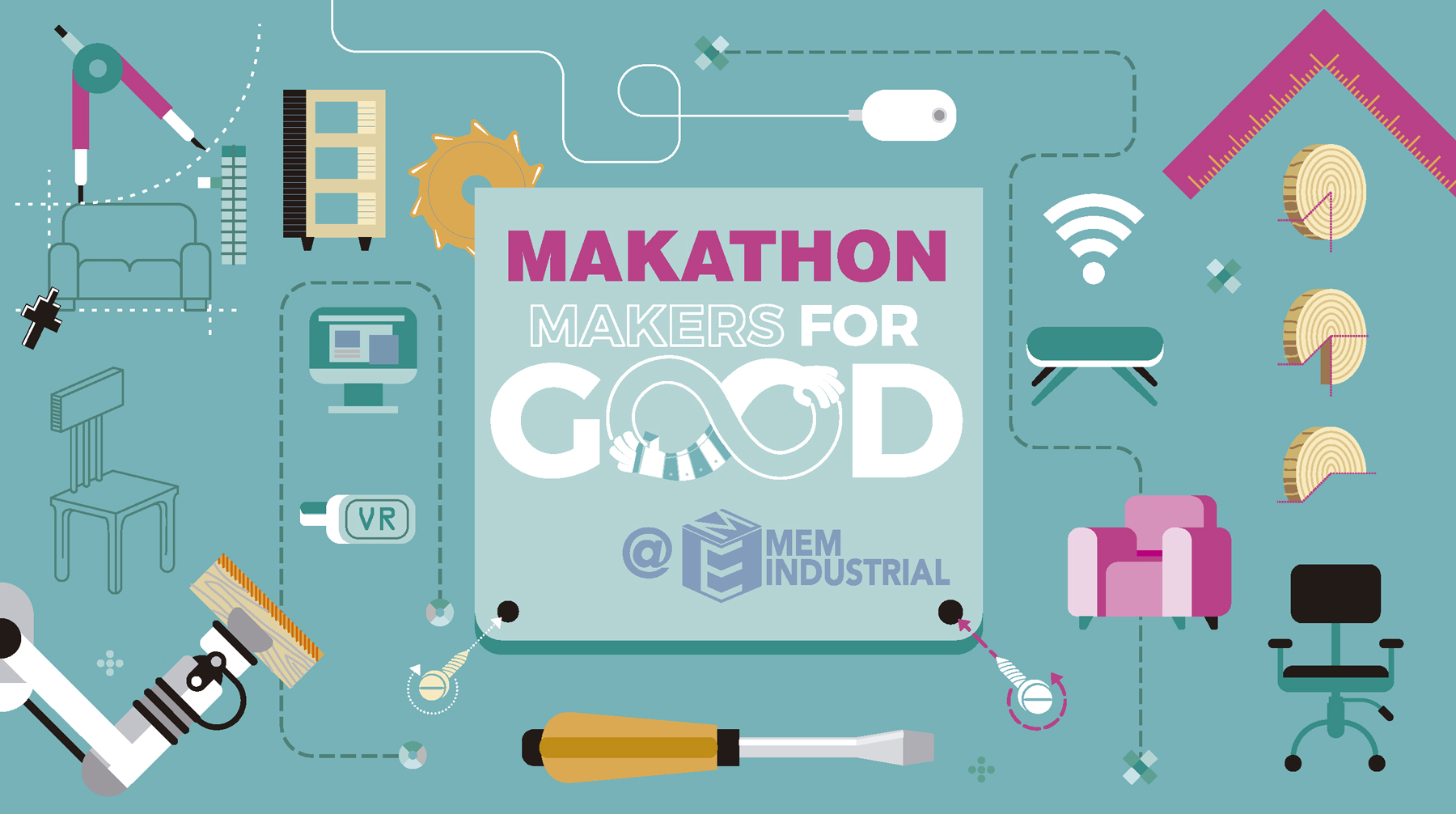 MEXICO CITY - "Makathon Makers for Good @ MEM 2020", a competition at which 20 industrial designers of Mexican nationality will be selected, was announced by MEM Industrial Manager Christoph Hesse; Adriana Gutiérrez. marketing manager for Tecnotabla at Proteak; Asia Robótica CEO Esteban Ramírez; Lisette López, senior marketing manager at Dassault Systèmes de México; Hettich Marketing Manager Lizbeth Romero de Terreros; Mariano Leyva Pérez Gay, director of the Biblioteca de México; Fablab Impact CEO Óscar Velázquez; and industrial designer Emiliano Godoy.
The competition will form part of MEM Industrial, the country's leading wood and furniture manufacturing fair, scheduled to take place at Centro Citibanamex in Mexico City on Jan. 22-24, Hesse said. Prior to the event, "the 20 finalists will have taken part in a training course on Dec. 16-20, given by leaders in software, inputs and new-generation equipment suppliers."
According to Godoy, "projects like Makathon Makers for Good @MEM are an opportunity to reconnect the value chain and the industry with homegrown creative talent. It will be interesting to initiate a dialogue in which local Mexican creativity speaks to locals and in which the industry forms part of a stronger productive community."
Likewise, Gutiérrez said, "MEM Industrial brings together under the same roof brands, clients, suppliers, professionals and experts that contribute to and strengthen the sector." As part of their training, Makathon finalists will visit the Tecnotabla plant in Tabasco, where they will "see our renewable eucalyptus forests, learn about cutting-edge technology using 100% sustainable inputs and become familiarized with an innovative approach to product development."
Ramírez said his company will be giving a workshop on CNC prototyping and manufacturing for the Mexican market, while Velázquez added that Makers for Good is a community of designers and young talents whose goal is to pool efforts to promote innovation in Mexico.
The 20 finalists will receive:
A CNC prototyping and manufacturing workshop, courtesy of Asia Robótica
A Solid Works course, courtesy of Fablab Impact and Fablab DF
A trip to Proteak's Tecnotabla plant in Tabasco
The top two finalists will receive:
First place – A trip to the Hettich plant in Germany
Second place – A trip to the Asia Robótica plant in Jalisco and a Tequila Express
The terms and conditions of the "Makathon Makers for Good @ MEM Industrial 2020" competition can be found at makersforgood.co.
The MEM Industrial woodworking trade show event will bring together more than 5,000 entrepreneurs and industry experts. For information visit hfmexico.mx/MEMIndustrial.
Have something to say? Share your thoughts with us in the comments below.